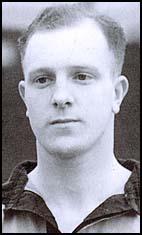 Stanley Cullis was born in Ellesmere Port on 25th October 1916. Cullis played football in the streets. One of his mates was Joe Mercer who later recalled: "Back alley football is only a substitute for the real thing. We always have to right for bigger and better playing fields for children. But, all the same, the back alleys did hold some valuable lessons of their own. For instance, playing with a small ball. If you could control a small hall with certainty, you found later that bringing down a normal ball came more easily. It was wonderful training for the eye."
Cullis and Mercer both played football for Cambridge Road School. They showed outstanding ability and were selected to play for Ellesmore Port Boys against Chester Boys in January 1929. Cullis pointed out in his autobiography, All For the Wolves: Several scouts from Football League clubs came to watch the Ellesmere Port schoolboys' team, but none of them was ever allowed to talk to me." The reason was that his father was a passionate supporter of Wolverhampton Wanderers. His father always told them: "When I consider my boy is good enough, he will join Wolverhampton Wanderers."
At the age of 18 Cullis was signed by Frank Buckley as a professional for Wolverhampton Wanderers. Stan Cullis joined Wolves in 1934. Cullis later recalled: "Major Buckley, apparently, decided very quickly that I might make a captain." When Cullis was only 18 years old and in the "A" team he was told by Buckley: "Cullis, if you listen and do as you are told, I will make you captain of Wolves one day."
In his autobiography, All for the Wolves (1960), Cullis claimed: "Buckley spent many hours drilling me in the precious art of captaincy, telling me in no ambiguous terms that I was to be the boss on the field. No youngster of eighteen could ask for a better instructor than the major, who laid the foundations of the modern Wolves during his sixteen years at Molineux".
Cullis made his debut on 16th February 1935 against Huddersfield Town. He did not become a regular member of the first-team until the 1936-37 season. The following season he became captain of the side for the first time. He was 19 years old. On his 20th birthday Major Frank Buckley made him the "official captain of the club".
Cullis won his first international cap for England against Ireland on 23rd October, 1937.England won 5-1 and Cullis kept his place against Wales (2-0) and Czechoslovakia (5-4). The England team that season included Sam Barkas, Eric Brook, Wilf Copping, Albert Geldard, Len Goulden, Stanley Matthews, John Morton, Willie Hall, Bert Sproston and Vic Woodley.
Major Frank Buckley wanted to take his team on a tour of Europe before the start of the 1937-38 season. However, the Football Association refused permission for this to go-ahead due to "the numerous reports of misconduct by players of the Wolverhampton Wanderers Club during the past two seasons."
Stan Cullis and his teammates wrote to the FA claiming: "We would like to state that far from advocating the rough play we are accused of, Major Buckley is constantly reminding us of the importance of playing good, clean and honest football, and we as a team consider you have been most unjust in administering this caution to our manager."
Major Frank Buckley was gradually building up a very good squad that included Stan Cullis, Bill Morris, Dennis Westcott, George Ashall, Alex Scott, Jack Taylor, Tom Galley, Dicky Dorsett, Bill Parker, Bryn Jones, Joe Gardiner and Teddy Maguire. In the 1937-38 season Wolves finished second to the mighty Arsenal in the First Division.
At the time, Arsenal dominated the First Division championship, having won it four times in six years. Alex James, their creative inside-forward, had recently retired. The club was looking for a replacement and Buckley decided to sell his star player, Bryn Jones for the world record fee of £14,000 (£6.9 million in today's money). Politicians were outraged by the money spent on Jones and the subject was debated in the House of Commons.
As Stan Cullis pointed out: "Throughout the middle years of the 1930s, Major Buckley steadily built up the team he believed would capture most of the honours in England. From the large numbers of lads he brought to Molineux for trials, he signed enough professionals both to form his team and to bring in a fortune from the transfer market. At a time when a five-figure transfer fee still astounded the football public, Major Buckley earned £130,000 for Wolves in five years before the 1939-45 war. This spell established Wolves as one of the wealthiest football clubs in Britain."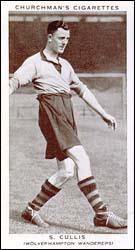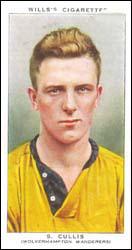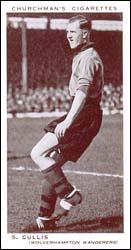 The following season Cullis played in the games against Scotland (0-1), France (4-2), FIFA (3-0), Norway (4-0) and Northern Ireland (7-0). Wolves also did well in the Football League finishing as runners-up to Everton in the 1938-39 season.
In the 1938-39 season Wolves once again finished second to Arsenal. That season saw the debut of teenagers, Billy Wright and Jimmy Mullen. Wolves also enjoyed a good run in the FA Cup and beat Leicester City (5-1), Liverpool (4-1), Everton (2-0), Grimsby Town (5-0) to reach the final against Portsmouth at Wembley. Wolves lost the final 4-1. Major Buckley's Wolves became the first team in the history of English football to be runners-up in the sport's two major competitions in the same year.
Stan Cullis was knocked unconscious during a game against Everton in the 1938-39 season. He suffered severe concussion that required intensive medical care. His doctors warned him that another serious concussion could kill him.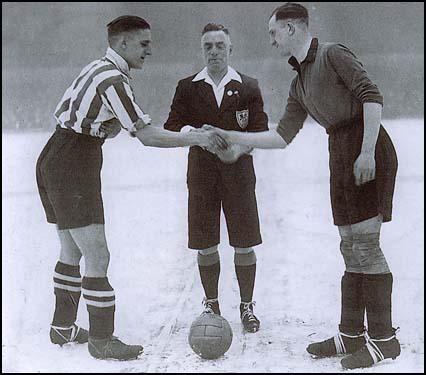 Stanley Matthews claimed in his autobiography that Cullis was the best header of the ball in the Football League. Tommy Lawton argued that Cullis was "the greatest centre-half I have met". He added: "He had the resilience of a concrete wall, the speed of a whippet, and the footwork of a ballet dancer... He was a footballer, so he spiced his stopper role with some daring raids into enemy territory."
Stan Cullis was appointed captain for England's game against Romania on 24th May 1939. He was only 22 and was therefore the youngest player to obtain this honour. It was his 12th international cap. The England team that day included Wilf Copping, Len Goulden, Tommy Lawton, George Male, Frank Broome, Joe Mercer and Vic Woodley.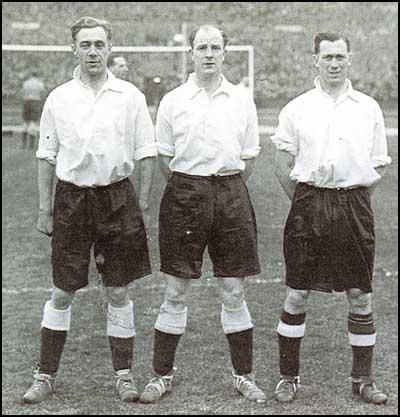 On Friday, 1st September, 1939, Adolf Hitler ordered the invasion of Poland. On Sunday 3rd September Neville Chamberlain declared war on Germany. The government immediately imposed a ban on the assembly of crowds and as a result the Football League competition was brought to an end. On 14th September, the government gave permission for football clubs to play friendly matches.
Cullis joined the British Army and like many professional footballers, he became a Physical Training Instructor, and did not see any action during the war. He played in 20 wartime internationals, including 10 as captain. He also played friendly games for Wolves, Aldershot, Fulham and Liverpool. In one game a tremendous shot hit him in the face. Once again he suffered from severe concussion and was on the danger list for five days.
Cullis continued to play for Wolves after the war but he was warned by a doctor that because of his previous head injuries, even heading a heavy leather football could prove fatal. Cullis, who had played 155 games for Wolves decided to retire from playing football.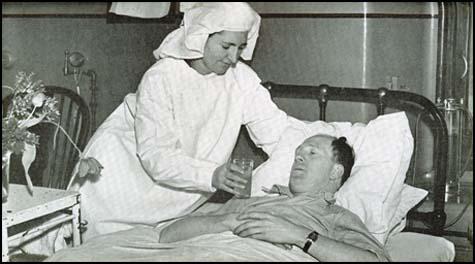 In June 1948 Cullis was appointed manager of Wolves. Cullis insisted that his team should play at a higher tempo than the opposition. He believed that this would pressure them into making mistakes during the game. For this strategy to work, the Wolves players had to be fitter than other clubs. Cullis introduced a new training regime that involved tackling commando-like assault courses. Each player was given specific targets. Minimum times were set for 100 yards, 220 yards, 440 yards, 880 yards, 1 mile and 3 miles. All the players had to be able to jump a height of 4 feet 9 inches. Cullis gave his players 18 months to reach these targets.
In 1949 Stan Cullis led Wolves to the FA Cup final against Leicester City. The team for the final included Johnny Hancocks, Sammy Smythe, Jesse Pye, Jimmy Dunn, Jimmy Mullen, Billy Crook, Roy Pritchard, Billy Wright, Bert Williams, Bill Shorthouse and Terry Springthorpe. Wolves won the game 3-1 with Pye scoring two goals in the first-half and Smythe netting a third in the 68th minute.
In his first season at the club, Cullis led Wolves to FA Cup victory over Leicester City. The following season Wolves finished in 2nd place in the First Division.
In May 1950, Cullis signed Peter Broadbent from Brentford for a fee of £10,000. As Cullis later pointed out: "The club paid a big fee to Brentford for the transfer of Peter Broadbent, a 17-year-old inside-forward from Dover, who, I thought, could well develop into one of the outstanding inside-forwards of his day. Broadbent, in addition to the normal qualities of an inside-forward, also had considerable pace, and a flair for going past a defender in the fashion of a winger."
Peter Broadbent made his debut against Portsmouth in March 1951. He joined a team that included Johnny Hancocks, Sammy Smythe, Jesse Pye, Jimmy Dunn, Jimmy Mullen, Billy Crook, Roy Swinbourne, Roy Pritchard, Billy Wright, Bert Williams, Bill Shorthouse and Terry Springthorpe. He held his place in the team for the rest of the season.
In the 1952-53 season Wolves finished in 3rd place in the First Division. Peter Broadbent formed a great partnership with Johnny Hancocks. As the manager, Stan Cullis, pointed out in his autobiography, All For the Wolves (1960): "We often used him (Broadbent) as an advanced winger lying on the touchline twenty yards or more ahead of Hancocks. When the ball came out of defence to Hancocks, he was able to chip it accurately to Broadbent who was frequently clear on his own. This stratagem, designed to make the fullest use of the best qualities of both players, was also extremely successful, for the full-back marking Hancocks was caught between two men and played out of the game."
Wolves won the First Division championship in the 1953-54 season with Johnny Hancocks as the club's top scorer. Broadbent scored 12 goals that year. The following season the club finished second to Chelsea.
In March 1956 Stan Cullis signed Harry Hooper from West Ham United for a club record fee of £25,000. Cullis wanted him as a replacement for Johnny Hancocks. Cullis later commented that: "Like Hancocks, Hooper was fast, direct, able to play on either wing and was both accurate and powerful in his use of the ball with either foot. In short, he was an ideal winger."
In March 1956 Cullis signed Harry Hooper from West Ham United for a club record fee of £25,000. Cullis wanted him as a replacement for Johnny Hancocks. Cullis later commented that: "Like Hancocks, Hooper was fast, direct, able to play on either wing and was both accurate and powerful in his use of the ball with either foot. In short, he was an ideal winger."
In the opening game of the 1956-57 season, Jimmy Murray scored 4 goals in a 5-1 defeat of Manchester City and ended the season with 17 goals in 33 games. In 1957 Norman Deeley replaced Harry Hooper on the right-wing. Cullis argued that: "At Molineux, Hooper found it extremely difficult to adapt himself to our style. He played several outstanding games for us but there was no doubt that he did not carry out our tactical principles to the extent I considered was essential."
Norman Deeley joined a forward-line that included Jimmy Mullen, Jimmy Murray, Peter Broadbent and Bobby Mason. As Ivan Ponting pointed out: "He compensated amply in skill, determination and bravery for what he lacked in physical stature."
When Wolves won the League Championship in 1957-58, Jimmy Murray was the club's leading scorer with 32 goals in 45 games. This included hat-tricks against Birmingham City (5-1) Nottingham Forest (4-1) and Darlington in the FA Cup ( 6-1). Norman Deeley scored 23 goals in 41 appearances that season. This included a spell of 13 in 15 outings during the autumn.
Wolves also won the FA Cup in 1960 with Norman Deeley scoring two of the goals in the 3-0 victory over Blackburn Rovers. Deeley later recalled he could have had a hat-trick: "Barry Stobart made a good run down the left and got to the byline and whipped a cross in. I'd charged down the middle and Mick McGrath, the Rovers left-half, went with me. He actually reached the ball just before I did by stretching and sliding. With their keeper coming out to collect the cross I watched as the ball beat the keeper and rebounded off McGrath and into the net. It didn't really matter as I would have scored anyway."
In the 1960-61 season Wolves finished in 3rd place behind Tottenham Hotspur. The following season they finished 5th. Cullis was surprisingly sacked in September 1964 after Wolves finished in 16th place in the league.
Cullis worked as a sales representative until being appointed manager of Birmingham City in December 1965. At the time the club was struggling in the Second Division. Cullis failed to get them promoted and in March 1970, he retired from football.
Stan Cullis died on 28th February 2001.