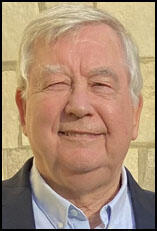 While studying at the Open University I became convinced by the ideas of Jerome Bruner on active learning. Since I began teaching history in 1978 I have attempted to produce materials that enable active learning to take place. This has included educational computer programs such as Attack on the Somme, Wall Street and The Russian Revolution. The internet provides the best opportunity so far to make active learning a reality.
Over the last twenty years I have written several history books including Gandhi (1987), The Vietnam War (1988), Race Relations in the United States (1988), Slavery: An Illustrated History of Black Resistance (1988), Hitler (1988), Stalin (1987), The Roman Empire (1991), Making of the United Kingdom (1992), Expansion, Trade and Industry (1992), The Medieval Village (1996), The Norman Invasion (1996), etc.
In September, 1997 I established the Spartacus Educational website and over the next six years I produced online material for the Daily Telegraph, the European Virtual School and The Guardian and its educational website, Learn. I was also a member of the European History E-Learning Project (E-Help), a project to encourage and improve use of ICT and the internet in classrooms across the continent. I currently teach several courses at the University of the Third Age, including Understanding the Modern World: The Romans to the Information Society and History of Ideas.
I have published ten e-books, Charles Dickens: A Biography (October, 2012), First World War Encyclopedia (October, 2012), Assassination of John F. Kennedy Encyclopedia (November, 2012), Gandhi: A Biography (December, 2012), The Spanish Civil War (December, 2012), The American Civil War (December, 2012), Henry VII (September, 2015), Henry VIII (September, 2015), Anne Boleyn (September, 2015) and Mary Tudor (September, 2015).
I also contributed an article to the recently published book, Using New Technologies to Enhance Teaching and Learning in History (December, 2012). In September 2015 I was one of the historians interviewed for the BBC documentary, The Hollywood Spy.
The last time we counted (October, 2019), the Spartacus Educational website contained 21,036,905 words and 33,196 sources. Spartacus Educational is committed to producing free content, especially to those countries that find it difficult to purchase books, but we need your help. There are several things you could do for us. (1) Do not use ad-blocker. (2) Share our pages via Twitter, Facebook, etc. (3) Make a small donation or a small monthly subscription.
John Simkin (BA, MA, MPhil)
You can find a more detailed autobiography here: John Simkin
If you find any mistakes on any of my webpages please send details to: [email protected]
You can follow John Simkin on Twitter, Google+ & Facebook or subscribe to our monthly newsletter).

Spartacus-Educational.com is operated and owned by Spartacus Educational Ltd and edited by John Simkin. All text by John Simkin can not be copied except for individual personal use. While every effort is made to ensure the accuracy of the information on spartacus-educational.com, no liability is accepted for any consequences of using it. This site uses cookies. By using this site, these terms including the use of cookies are accepted. More explanation can be found in our Privacy Policy.