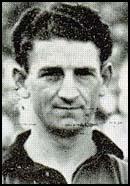 Roy Pritchard was born in Dawley on 9th May 1925. A full-back, he was signed by Major Frank Buckley, the manager of Wolverhampton Wanderers in May, 1942. Buckley resigned as manager of Wolves on 8th February 1944. After receiving over a hundred applications the board appointed Ted Vizard as the new manager.
Pritchard became a member of the first-team in the 1946-47 season. He joined a team that included Johnny Hancocks, Dennis Westcott, Jesse Pye, Jimmy Dunn, Jimmy Mullen, Sammy Smythe, Billy Wright, Bert Williams, Bill Shorthouse and Terry Springthorpe.
Despite taking Wolves to third place in the 1946-47 season Ted Vizard was replaced by his assistant Stan Cullis in June 1948. The following year Cullis led Wolves to the FA Cup final against Leicester City. Wolves won the game 3-1 with Jesse Pye scoring two goals in the first-half and Sammy Smythe netting another in the 68th minute.
The following season Wolves finished in 2nd place in the First Division. Wolves finished 3rd in 1952-53 and won the title in 1953-54 season with Johnny Hancocks as the club's top scorer.
After playing in 202 league games for Wolves he joined Aston Villa in February 1955. Unfortunately, he had the misfortune to break his jaw in his first game against Arsenal. He only played in two more games for the club before joining Notts County in November 1957. He also played 24 games for Port Vale before retiring at the end of the 1958-59 season.
Roy Pritchard died in Willenhall in January 1993.