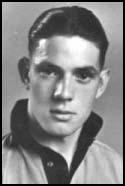 Richard (Dickie) Dorsett was born in Brownhills on 3rd December 1919. A talented footballer he played for Walsall & District Boys before being signed by Major Frank Buckley, the manager of Wolverhampton Wanderers, in February 1937.
Dorsett made his debut against Charlton Athletic on the 26th March 1938. He joined a team that included included Stan Cullis, Bill Morris, Dennis Westcott, George Ashall, Alex Scott, Jack Taylor, Tom Galley, Dicky Dorsett, Bill Parker, Bryn Jones, Joe Gardiner and Teddy Maguire.
On 9th April he scored 4 goals when Wolves beat Leicester City 10-1. After this defeat the club complained to Montague Lyons, the Leicester member of the House of Commons that the Wolves players were being injected with monkey glands. Lyons demanded that the government instigate an investigation into this treatment. When Walter Elliot, the Minister of Health, rejected this request, Emanuel Shinwell, the Labour MP, suggested that considering Wolves' impressive form, ministers of the Conservative government should be put on a course of these injections.
As it happens, Dorsett was the only player in the first-team who was not on this treatment of injections. According to Patrick A. Quirke, the author of The Major: The Life and Times of Frank Buckley (2007): "Dorsett had stood up to Major Buckley's insistence (some might say bullying) on a number of occasions."
Dorsett also scored 4 goals on the 22nd February 1939 as Everton were beaten 7-0 at Molineaux in front of 39,734 spectators. In the 1938-39 season Wolves finished second to Everton. Dicky Dorsett scored 26 goals that season. However, he was not top scorer as Dennis Westcott managed 43 goals in 43 appearances.
Wolves also enjoyed a good run in the FA Cup and beat Leicester City (5-1), Liverpool (4-1), Everton (2-0), Grimsby Town (5-0) to reach the final against Portsmouth at Wembley. Wolves lost the final 4-1 with Dorsett scoring their only goal. Major Buckley's Wolves became the first team in the history of English football to be runners-up in the sport's two major competitions in the same year. Afterwards, it was discovered that the Portsmouth players, like those of Wolves, had also been injected with monkey glands.
Dorsett developed a reputation for having a short temper. He was once sent off for punching a defender. He later recalled: "He kicked me in the back as I was shielding the ball... I told him precisely what I thought. He retorted by spitting at me, so I smacked him one."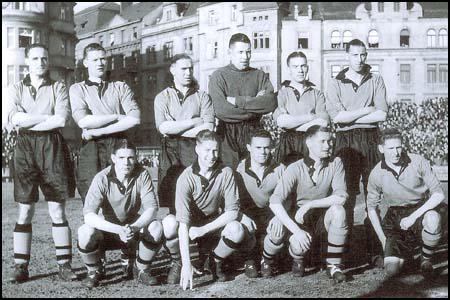 The outbreak of the Second World War in 1939 brought an end to the Football League. The government imposed a fifty mile travelling limit on all football teams and the Football League divided all the clubs into seven regional areas where games could take place. Wolves joined the Midland League with West Bromwich Albion, Birmingham City, Coventry City, Luton Town, Northampton Town, Leicester City and Walsall. Wolves won the 1939-40 championship.
Dorsett joined the Royal Air Force but he did manage to play some games for Wolves. He was a member of the side that won the Football League War Cup in 1942 beating Sunderland 4-1. He also guested for Liverpool, Grimsby Town, Brentford, Queen's Park Rangers and Southampton during the war.
Dorsett was transferred to Aston Villa for a fee of £3,000 in September 1946. While at Wolves he had scored 32 goals in 46 games. Dorsett scored 13 goals in his first season at his new club. However, the following season he was moved to right-half. In his book, Who's Who of Aston Villa (2004), Tony Matthews argues that "Dorsett was as tough as they come, a player who never shirked a tackle, was totally committed and as rugged and as strong as an elephant!"
In January 1950 Dorsett was seriously injured in a car crash. For a while it seemed his football career was at an end but he did recovered and won his place back in the first team.
Dorsett retired from playing football in May 1953. He stayed at Villa Park to coach the club's youth team. In the summer of 1957 he joined Liverpool as assistant-trainer but 5 years later returned to the Midlands to take over the running of Brownhills Boys Club.
Dickie Dorsett died in November 1999.