Political Parties in the 19th Century
There were no political parties at the beginning of the 19th century. However, politicians were sometimes called Whigs or Tories. These terms date back to the late 17th century when the term Whig was used to describe those politicians who opposed to the religious policies of Charles II. Those who supported him were called Tories. Whig and Tory, were both used as terms of abuse. Whig was a word used to describe horse thieves in Scotland. Later it was associated with religious nonconformity. Tory was an Irish term suggesting a papist outlaw. (1)
In 1714 Queen Anne became very ill. The true heir to the throne was James Stuart, the son of James II. His supporters in the cabinet were called Tories. However, James Stuart was a Catholic and was strongly opposed by the Whigs. A group of Whigs visited Anne just before she died and persuaded her to sack her Tory ministers. With the support of the Whigs, Queen Anne nominated Prince George of Hanover as the next king of Britain. (2)
When George arrived in England, he knew little about British politics nor could he speak very much English. George therefore became very dependent on the Whigs who had arranged for him to become king. This included Robert Walpole who was made Chancellor of the Exchequer in 1715. Six years later he was appointed prime minister. A post he held for the next 21 years. (3)
In the second half of the 18th century, Whigs were much more likely to support moderate reform whereas Tories tended to defend the status quo. The most significant Whig during this period was Charles Fox. He was the son of Henry Fox, a leading politician in the House of Commons. After being educated at Eton and Oxford University, Fox was elected to represent Midhurst in 1768 when he was only nineteen.
Fox supported several radical causes including the abolition of the slave trade, parliamentary reform, American independence and the French Revolution. Fox disapproved of the ideas of Tom Paine and criticised Rights of Man, however, he consistently opposed measures that attempted to curtail traditional freedoms.
When Lord Grenville became prime minister in 1806 he appointed Charles Fox as his Foreign Secretary. After making a passionate speech in favour of the Abolition of the Slave Trade bill in the House of Commons on 10th June 1806, Fox was taken ill. His health deteriorated rapidly and he died three months later on 13th September, 1806. (4)
The second-half of the 19th century involved a struggle between the two major politicians: William Gladstone and Benjamin Disraeli.
William Ewart Gladstone, the fourth son of Sir John Gladstone, was born in Liverpool on 29th December, 1809. Gladstone was a MP and a successful merchant. The Gladstones were a rich family, their fortune based on transatlantic corn and tobacco trade and on the slave-labour sugar plantations they owned in the West Indies. (5)
Gladstone was born into an evangelical family who held strong religious beliefs. He later wrote: "The Evangelical movement... did not ally itself with literature, art and general cultivation; but it harmonized well with the money-getting pursuits." (6)
William was educated at Eton and Christ College. At the Oxford Union Debating Society Gladstone developed a reputation as a fine orator. After one speech he made on 14th November 1830, a fellow student, Charles Wordsworth, described it as "the most splendid speech, out and out, that was ever heard in our Society." Francis Doyle added: "When he sat down, we all of us felt that an epoch in our lives had occured." (7)
At that time the Tories were the dominant force in the House of Commons and they were strongly opposed to increasing the number of people who could vote. However, in November, 1830, Earl Grey, a Whig, became Prime Minister. Grey explained to William IV that he wanted to introduce proposals that would get rid of some of the rotten boroughs. Grey also planned to give Britain's fast growing industrial towns such as Manchester, Birmingham, Bradford and Leeds, representation in the House of Commons. (8)
Gladstone denounced Whig proposals for parliamentary reform. "My youthful mind and imagination were impressed with some idle and futile fears which still bewilder and distract the mature mind". (9) The 1832 Reform Act was eventually passed. "The overall effect of the Reform Act was to increase the number of voters by about 50 per cent as it added some 217,000 to an electorate of 435,000 in England and Wales. But 650,000 electors in a population of 14 million were a small minority." (10) Gladstone was disappointed by this legislation. He later pointed out that "while I do not think that the general tendencies of my mind were, in the time of my youth, illiberal, there was to my eyes an element of the anti-Christ in the Reform Act." (11)
In 1832, the Duke of Newcastle was looking for a Tory candidate for his Newark constituency. Although a nomination borough, Newark had been spared in the 1832 Reform Act. Sir John Gladstone was a friend of the Duke and suggested his son would make a good MP. Gladstone was selected as a candidate and although he lost some votes because his father was a wealthy slave-owner, he won the seat in the 1832 General Election. (12)
Parliament passed the Slavery Abolition Act in 1833. This act gave all slaves in the British Empire their freedom. Gladstone's father, who owned several large plantations in Jamaica and Guyana, expelled most African workers from his estates and imported large numbers of indebted Indian indentured-servants. They were paid no wages, the repayment of their debts being deemed sufficient, and worked under conditions that continued to resemble slavery in everything except name. Gladstone eventually received £106,769 (modern equivalent £83m), in compensation. (13)
Two years after entering the House of Commons as MP for Newark, Sir Robert Peel, the Prime Minister, appointed William Gladstone as his junior lord of the Treasury. The following year he was promoted to under-secretary for the colonies. Gladstone lost office when Peel resigned in 1835 but returned to the government when the Whigs were forced out of power in August, 1841. (14)
Peel appointed Gladstone as vice-president of the board of trade. Although he was only just over 30 years of age, he was bitterly disappointed as he expected a place in the Cabinet. However, he was praised by the way he carried out his duties. James Graham, the Home Secretary, noted that "Gladstone could do in four hours what it took any other man sixteen to do and that he nonetheless worked sixteen hours a day". (15)
In 1843 was promoted to the post of president. In 1844 Gladstone was responsible for the Railway Bill that introduced what became known as parliamentary trains. As a result of this legislation railway companies had to transport third-class travellers for fares that did not exceed a penny a mile. These parliamentary trains had to stop at every station and had to travel at not less than 12 miles an hour. All the carriages had to have seats and be protected from the weather. (16)
Benjamin Disraeli, the eldest son and second of five children of Isaac D'Israeli and his wife, Maria Basevi Disraeli, was born at 6 King's Road, Bedford Row, London, on 21st December 1804. His father was a historian and literary critic. In 1816 he inherited a large fortune of the death of his father, Benjamin D'Israeli, a successful businessman.
Disraeli was brought up in the Jewish faith but was baptized into the Christian faith on 31st July 1817. He attended Higham Hall in Epping Forest, a school run by the Unitarian minister Eli Cogan, until 1819, after which he was taught at home. (17)
In November 1821 Disraeli was articled at his father's arrangement to a solicitor's firm in the Old Jewry. His name was entered at Lincoln's Inn, but rejected the idea of a career at the bar because he had a strong dislike of the mundane lifestyle of the English middle classes, who he claimed the "only adventure of life" was marriage. (18)
An ardent admirer of Lord Byron, he dreamed instead of literary fame. "From the early 1820s he had adopted an appropriately eye-catching and narcissistic style of dress, with ruffled shirts, velvet trousers, coloured waistcoats, and jewellery, and he wore his hair in cascades of ringlets... He reflected self-consciously, in Romantic fashion, on the sublime natural creations that he observed on his travels." (19)
Disraeli's first novel, Vivian Grey was published anonymously in two volumes in April 1826. It was a portrayal of the unscrupulous ambition of a clever young man. It was also highly critical of London society. It received some very bad reviews and when the identity of the author was revealed, it did his reputation a great deal of harm. However, the book sold very well and it made it possible for him to become a full-time author. (20)
The literary abuse he received "contributed to the onset of a major nervous crisis that affected him for much of the next four years... he had always been moody, sensitive, and solitary by nature, but now became seriously depressed and lethargic." (21) Disraeli continued to write and his first success was followed by The Young Duke (1831), Contarini Fleming (1832), Alroy (1833), Henrietta Temple (1837) and Venetia (1837).
Benjamin Disraeli took a strong interest in politics and was advocate of parliamentary reform. He refused to support the Tories or the Whigs. "Toryism is worn out & I cannot condescend to be a Whig." In the 1832 General Election he stood as a Radical at High Wycombe. Despite having the support of the two leading progressives, Francis Burdett and Daniel O'Connell, he was defeated, by the Whig candidate. (22)
In 1833, Disraeli published a pamphlet where he argued for a Tory–Radical coalition against the Whigs. When he stood in the High Wycombe seat in the 1835 General Election he stood as an Independent Radical, he was supplied with £500 from Tory funds. This was the first time that the Tories had used money is this way and the historian, Robert Blake, has suggested that this marks the start of the modern Conservative Party. Again he was heavily defeated and later that year he fought the Taunton by-election as a Tory. Once again he was defeated but over the next few months he concentrated on producing Tory propaganda. (23)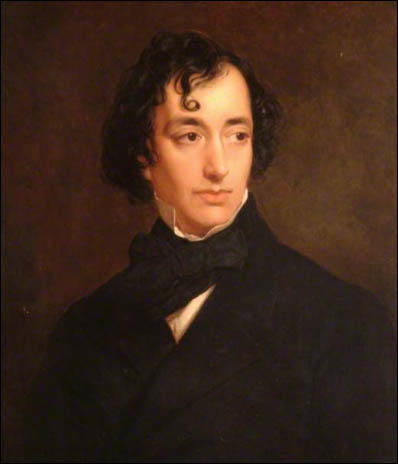 Disraeli's change in political affiliations upset the Radicals and his old friend, Daniel O'Connell, launched a bitter attack: "After being twice discarded by the people, to become a Conservative. He possesses all the necessary requisites of perfidy, selfishness, depravity, want of principle, etc., which would qualify him for the change. His name shows that he is of Jewish origin. I do not use it as a term of reproach; there are many most respectable Jews. But there are, as in every other people, some of the lowest and most disgusting grade of moral turpitude; and of those I look upon Mr. Disraeli as the worst." (24)
Benjamin Disraeli responded by attacking O'Connell in The Times newspaper. This included a demand for a duel with O'Connell's son. As a result of this Disraeli was arrested. This dispute helped to promote Disraeli's political career and he was offered the safe Tory seat of Maidstone. Disraeli easily beat his Whig opponent in the 1837 General Election. (25)
Disraeli's maiden speech in the House of Commons was poorly received and after enduring a great deal of barracking ended with the words: "though I sit down now, the time will come when you will hear me." Disraeli advocated triennial parliaments and the secret ballot. In one speech argued that the "rights of labour were as sacred as the rights of property". In another he spoke against the Poor Law Amendment Act, something that he described as the "more odious than any other new Bill since the Conquest".
Disraeli advocated parliamentary reform and joined those such as Thomas Attwood, Thomas Wakely, Thomas Duncombe, John Fielden and Joseph Hume, who supported Moral Force Chartists. Disraeli believed that peaceful methods of persuasion such as the holding of public meetings, the publication of newspapers and pamphlets and the presentation of petitions to Parliament would finally convince the government to reform the parliamentary system. (26)
Disraeli argued that moderate reform would undermine people like Feargus O'Connor, James Rayner Stephens and George Julian Harney, who were the leaders of the Physical Force Chartists. O'Connor began making speeches where he spoke of being willing "to die for the cause" and promising to "lead people to death or glory". O'Connor argued that the concessions the chartists demanded would not be conceded without a fight, so there had to be a fight. However, in July 1839, he spoke up persuasively for the arguments in the Chartist petition - and then joined the 235 MPs who voted to reject it. (27)
On 28th August 1839, Benjamin Disraeli married Mary Anne Lewis, the widow of Wyndham Lewis, the Tory MP who had died the previous year. Aged 47 she was extremely wealthy. On one occasion Disraeli remarked that he had married for money, and his wife replied, "Ah! but if you had to do it again, you would do it for love."
According to Jonathan Parry: "She was coquettish, impulsive, not well educated, and extremely talkative, but also warm, loyal, and sensible. She shared something of Disraeli's love of striking clothes and social glitter while feeling, like him, an outsider in very high social circles. Her money, house, and solid position were undoubtedly attractive to him (though she had only a life interest in her husband's estate). But so also were her vivacity and her childless motherliness. All his life older women appealed to Disraeli, apparently in search of a mother-substitute more appreciative of his genius than his own stolid parent had been... She provided the domestic stability and constant admiration that he sorely needed. She also paid off many of his debts: she had spent £13,000 on these and his elections." (28)
After the Conservative victory in the 1841 General Election, Disraeli suggested to Sir Robert Peel, the new Prime Minister, that he would make a good government minister. Peel disagreed and Disraeli had to remain on the backbenches. Disraeli was hurt by Peel's rejection and over the next few years he became a harsh critic of the Conservative government. As Duncan Watts pointed out: "Peel was to pay a heavy price for Disraeli's wounded pride." (29)
In 1842 Disraeli helped to form the Young England group. Disraeli and members of his group argued that the middle class now had too much political power and advocated an alliance between the aristocracy and the working class. Disraeli suggested that the aristocracy should use their power to help protect the poor. This political philosophy was expressed in Disraeli's novels Coningsby (1844), Sybil (1845) and Tancred (1847). In these books the leading characters show concern about poverty and the injustice of the parliamentary system. (30)
Robert Blake argues that Disraeli had no chance of making this the policy of the Conservative Party, as its vast majority of members were committed to preserving the status quo. "To give the vote to the starving, illiterate, semi-revolutionary masses, victims of every sort of delusion from Chartism downwards, would have seemed lunacy to the possessing classes. Rightly or wrongly they had no intention of risking it, and that fact alone ruled Tory-Radicalism out of the realm of practical politics". (31)
Peel attempted to overcome the religious conflict in Ireland by setting up the Devon Commission to inquire into the "state of the law and practice in respect to the occupation of land in Ireland." However, Peel's attempts to improve the situation in Ireland was severely damaged by the 1845 potato blight. The Irish crop failed, therefore depriving the people of their staple food. Peel was informed that three million poor people in Ireland who had previously lived on potatoes would require cheap imported corn. Peel realised that they only way to avert starvation was to remove the duties on imported corn. (32)
The first months of 1846 were dominated by a battle in Parliament between the free traders and the protectionists over the repeal of the Corn Laws. William Gladstone gave Peel his loyal support whereas Benjamin Disraeli became the leader of the group that opposed Peel. He was accused of using this difficult situation to undermine the Prime Minister. However, he later told a fellow MP that he did this "because, from my earliest years, my sympathies had been with the landed interest of England". (33) Disraeli made a stinging attack on Peel when he accusing him of betraying "the independence of party" and thus "the integrity of public men, and the power and influence of Parliament itself". (34)
An alliance of free-trade Conservatives (Peelites), Radicals, and Whigs assured the repeal of the Corn Laws. However, it caused a slit in the Conservative Party. "It was not a straight division of landed gentry against the rest. It was a division between those who considered that the retention of the corn laws was an essential bulwark of the order of society in which they believed and those who considered that the Irish famine and the Anti-Corn Law League had made retention even more dangerous to that order than abandonment." (35)
Sir Robert Peel resigned as Prime Minister in June 1846. The Tories were so divided that they were unable to form a government. Queen Victoria sent for Lord John Russell, the Whig leader. In the 1847 General Election, Disraeli stood, successfully, for the Buckinghamshire constituency. The new House of Commons had more Conservatives (325) than Whigs (292), but the depth of the Tory schism enabled Russell to continue to govern. (36)
The Conservatives were now officially led by George Bentinck in the Commons but Disraeli was seen as the rising star. He began to change his image in Parliament: "The colourful attire had by now given way to the black frock coat (sometimes blue in summer), grey trousers, plush waistcoat, and sober neckerchief which was to be his Commons uniform for the next thirty years. He worked hard on his oratory, mugging up blue books and spending all day memorizing figures... He capitalized on his clear voice, great command of language, and extraordinarily retentive memory, and now began to learn the art of managing parliamentary debates tactically". (37) One observer stated that Disraeli "was like a subaltern in a great battle where every superior officer was killed or wounded". (38)
In 1847, Lionel de Rothschild had been returned as the MP for the City of London. As a practising Jew he could not take the oath of allegiance in the prescribed Christian form, and therefore could not take his seat. Lord John Russell proposed in the Commons that the oath should be amended to permit Jews to enter Parliament. Disraeli spoke in favour of the measure, arguing that Christianity was "completed Judaism". (39)
The speech was badly received by his own party. The Anglican establishment disagreed with the proposal and Samuel Wilberforce, Bishop of Oxford, suggested that Lord Russell was paying off the Jews for helping elect him. The bill did get through the House of Commons but was defeated in the House of Lords. Rothschild was several times elected but had to wait another eleven years to be allowed into Parliament. (40)
Chancellor of the Exchequer
On 4th February, 1852, Lord John Russell, the leader of the Whig government, resigned. Lord Derby, the new Prime Minister, appointed Disraeli as his Chancellor of the Exchequer. Disraeli may have been attracted to the office by the £5,000 per year salary, which would help pay his debts. (41)
Disraeli recognized that a return to the Corn Laws was politically impossible as he feared it would result in social unrest. He therefore attempted to help the landed interests in other ways. Disraeli proposed various fiscal remedies, principally rate relief for agriculture, but also malt tax reduction and income tax differentiation in favour of tenant farmers. This period of power only lasted a few months and Derby was soon replaced as Prime Minister by the Earl of Aberdeen. (42)
Gladstone remained on the opposition benches until George Hamilton-Gordon, 4th Earl of Aberdeen, formed a coalition government in December, 1852. Queen Victoria suggested that Gladstone should become Chancellor of the Exchequer. Aberdeen was content to accept her wish and Gladstone was sworn in on the day before his forty-third birthday. (43)
When Lord Palmerston, the leader of the Whigs, became Prime Minister in June, 1859, he offered Gladstone the post of Chancellor of the Exchequer. This resulted in him leaving the Conservative Party. His biographer, John Morley, has pointed out: "It seems a mistake to treat the acceptance of office under Lord Palmerston as a chief landmark of Mr. Gladstone's protracted journey from tory to liberal … I am far from denying the enormous significance of the party wrench, but it was not a conversion. Mr. Gladstone was at this time in his politics a liberal reformer of Turgot's type, a born lover of government." (44)
Lord Derby became Prime Minister again in 1858 and once again Disraeli was appointed as Chancellor of the Exchequer. He also became leader of the House of Commons and was responsible for the introduction of measures to reform parliament. In February, 1858, Disraeli proposed the equalization of the town and county franchise. This would have resulted in some men in towns losing the vote and was opposed by the Liberals. An amendment proposed by Lord John Russell "condemning this disfranchisement" was passed by 330 to 291. (45)
On 12th March 1866, William Gladstone introduced the government's new reform bill. In the debate Gladstone admitted that he was a recent convert to parliamentary reform. With Conservative opposition to the measure, Russell's government found it impossible to get the bill passed by the House of Commons. On 19th June 1866, Russell's administration resigned.
Lord Russell retired in 1867 and Gladstone became leader of the Liberal Party. Gladstone made it clear that he was in favour of increasing the number of people who could vote. Although the Conservative Party had opposed previous attempts to introduce parliamentary reform, Lord Derby's new government were now sympathetic to the idea. The Conservatives knew that if the Liberals returned to power, Gladstone was certain to try again. Disraeli "feared that merely negative and confrontational responses to the new forces in the political nation would drive them into the arms of the Liberals and promote further radicalism" and decided that the Conservative Party had to change its policy on parliamentary reform. (46)
Benjamin Disraeli, the leader of the House of Commons, argued that the Conservatives were in danger of being seen as an anti-reform party. In 1867 Disraeli proposed a new Reform Act. Lord Cranborne (later Lord Salisbury) resigned in protest against this extension of democracy. However, as he explained this had nothing to do with democracy: "We do not live - and I trust it will never be the fate of this country to live - under a democracy." (47)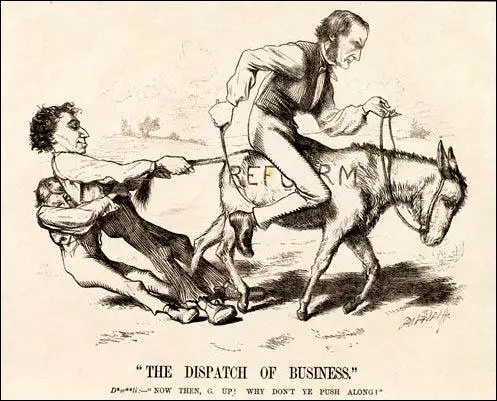 In the House of Commons, Disraeli's proposals were supported by Gladstone and his followers and the measure was passed. The 1867 Reform Act gave the vote to every male adult householder living in a borough constituency. Male lodgers paying £10 for unfurnished rooms were also granted the vote. This gave the vote to about 1,500,000 men. The Reform Act also dealt with constituencies and boroughs with less than 10,000 inhabitants lost one of their MPs. The forty-five seats left available were distributed by: (i) giving fifteen to towns which had never had an MP; (ii) giving one extra seat to some larger towns - Liverpool, Manchester, Birmingham and Leeds; (iii) creating a seat for the University of London; (iv) giving twenty-five seats to counties whose population had increased since 1832. (48)
After the passing of the 1867 Reform Act working class males now formed the majority in most borough constituencies. However, employers were still able to use their influence in some constituencies because of the open system of voting. In parliamentary elections people still had to mount a platform and announce their choice of candidate to the officer who then recorded it in the poll book. Employers and local landlords therefore knew how people voted and could punish them if they did not support their preferred candidate.
In 1872 William Gladstone removed this intimidation when his government brought in the Ballot Act which introduced a secret system of voting. Paul Foot points out: "At once, the hooliganism, drunkenness and blatant bribery which had marred all previous elections vanished. employers' and landlords' influence was still brought to bear on elections, but politely, lawfully, beneath the surface." (49)
The 1867 Reform Act had granted the vote to working class males in the towns but not in the counties. William Gladstone and most members of the Liberal Party argued that people living in towns and in rural areas should have equal rights. Lord Salisbury, leader of the Conservative Party, opposed any increase in the number of people who could vote in parliamentary elections. Salisbury's critics claimed that he feared that this reform would reduce the power of the Tories in rural constituencies.
In 1884 Gladstone introduced his proposals that would give working class males the same voting rights as those living in the boroughs. The bill faced serious opposition in the House of Commons. The Tory MP, William Ansell Day, argued: "The men who demand it are not the working classes... It is the men who hope to use the masses who urge that the suffrage should be conferred upon a numerous and ignorant class." (50)
The bill was passed by the Commons but was rejected by the Conservative dominated House of Lords. Gladstone refused to accept defeat and reintroduced the measure. This time the Conservative members of the Lords agreed to pass Gladstone's proposals in return for the promise that it would be followed by a Redistribution Bill. Gladstone accepted their terms and the 1884 Reform Act was allowed to become law. This measure gave the counties the same franchise as the boroughs - adult male householders and £10 lodgers - and added about six million to the total number who could vote in parliamentary elections. (51)
However, this legislation meant that all women and 40% of adult men were still without the vote. According to Lisa Tickner: "The Act allowed seven franchise qualifications, of which the most important was that of being a male householder with twelve months' continuous residence at one address... About seven million men were enfranchised under this heading, and a further million by virtue of one of the other six types of qualification. This eight million - weighted towards the middle classes but with a substantial proportion of working-class voters - represented about 60 per cent of adult males. But of the remainder only a third were excluded from the register of legal provision; the others were left off because of the complexity of the registration system or because they were temporarily unable to fulfil the residency qualifications... Of greater concern to Liberal and Labour reformers... was the issue of plural voting (half a million men had two or more votes) and the question of constituency boundaries." (52)
James Keir Hardie the illegitimate son of Mary Keir, a servant from Legbrannock, near Holytown, Lanarkshire, Scotland, was born on 15th August, 1856. It is possible that his father was William Aitkin, a miner. Three years later Mary married David Hardie, a ship's carpenter from Falkirk. After this date he was known as James Keir Hardie. (53)
The family moved to the Partick district of Glasgow. At the age of eight Hardie became a baker's delivery boy. He had to work for twelve and a half hours a day and for his labours received 3s. 6d. a week. With his step-father unemployed, and his mother pregnant, Hardie was the only wage-earner in the family. (54)
In December 1866, his mother and younger brother were seriously ill and he had to nurse them through the night. As a result he was late for work and he was shocked when he was sacked for this offence. "I was discharged, and my fortnight's wages forfeited by way of punishment. The news stupefied me, and I finally burst out crying and begged the shopwoman to intercede with the master for me. The morning was wet, and I had been drenched in getting to the shop, and must have presented a pitiable sight as I stood at the counter in my well-patched clothes. She spoke to the master through a speaking-tube... but he was obdurate, and finally she, out of the goodness of her heart, gave me a piece of bread... For a time I wandered about the streets in the rain, ashamed to go home where there was neither food nor fire, and actually discussing with myself whether the best thing was not to go and throw myself in the Clyde and be done with a life that had so little attractions." (55)
Unable to find work in Glasgow, the family moved back to Lanarkshire, and at the age of eleven, Hardie became a coal miner, working for "twelve or fourteen hours a day". Initially he worked as a trapper. "The work of a trapper was to open and close a door which kept the air supply for the men in a given direction. It was an eerie job, all alone for ten long hours, with the underground silence only disturbed by the sighing and whistling of the air as it sought to escape through the joints of the door." (56)
Hardie, who never attended school, was completely illiterate until his mother began to teach him to read. His friend, Philip Snowden, explained why this happened: "Keir Hardie had no schooling as a boy. He told me once what drove him to learn to write. When a youth, he went to join the Good Templers. He was unable to sign his name on the membership pledge, and he was so ashamed that he set to work to learn to write." (57)
Although Hardie worked 12 hours a day down the mine, he still found time for his studies and by the age of seventeen had learnt to write from a man who provided evening classes to miners: "The teacher was genuinely interested in his pupils and did all he could for them with his limitations of time and equipment. There was no light provided in the school and the pupils had to bring their own candles. Learning had now a kind of fascination for the boy". (58)
Hardie began to read newspapers and discovered how some workers were attempting to improve their wages and working conditions by forming trade unions. Hardie helped join a union at his colliery and in 1880 took part in the first ever strike of Lanarkshire miners. This led to his dismissal, and he moved to Old Cumnock. (59)
Hardie became a member of the Temperance Society. He met and married Lillie Wilson, a fellow campaigner. As Fran Abrams has pointed out: "He (Hardie) enjoyed the company of women, and Lillie was not the first girl to catch his eye. The marriage was not always a source of joy to either party... for Hardie, politics always came first. The day after his wedding he attended a political rally and set the pattern for the rest of his married life. While he travelled the globe in pursuit of his causes, Lillie was left at home, struggling to bring up a growing family." (60)
Hardie read the works of Thomas Carlyle, John Ruskin, Ralph Waldo Emerson and Charles Dickens in order to develop his writing style. He "acquired the skills of Pitman's shorthand by scratching out the characters on a blackened slate with the wire used by miners to adjust the wicks of their lamps, in the dark depths of a Lanarkshire pit". He also began having articles published in a local newspaper. (61)
In May 1879, Scottish mine owners combined to force a reduction of wages. Hardie was appointed Corresponding Secretary of the miners, a post which gave him opportunity to get in touch with other representatives of the mine workers throughout southern Scotland. In the summer of 1880, the Hamilton miners defied their union and went on strike against a wage reduction. The strike was crushed, but Hardie was appointed secretary for the recently formed Ayrshire Miners' Union. (62)
A friend at this time claimed that although he never drank alcohol he was good company: "A Puritan he was in all matters of absolute right or wrong, and could not be made to budge from what seemed to him to be the straight path. But with that limitation he was one of the most companionable of men. He could sing a good song, and dance and be merry with great abandon." (63)
James Mavor met Keir Hardie for the first time in 1879: "When I first met him he was an alert, good-looking young man - reddish hair, ruddy complexion, honest but ecstatic eyes, average stature, very fastidious about his dress... Hardie looked like an artist, and indeed in general his point of view was that of an artist... Although his early education had been somewhat neglected, Hardie had the talent for letters which seems to be indigenous in Ayrshire. He was a creature of impulse. His impulses were always genuine, no matter how mistaken might be the judgments associated with them... He never fell into the habits of his fellows, but identified himself rather with the intellectual and artistic proletariat than with any faction of the middle class. This was no pose, but was the simple outcome of his nature. He was the only really cultivated man in the ranks of any of the Labour parties." (64)
In 1882 Keir Hardie met Henry George, the American author of Our Land and Land Policy (1870) and Progress and Poverty (1877). His friend Philip Snowden later argued: "Keir Hardie told me that it was Progress and Poverty which gave him his first ideas of socialism... No book ever written on the social problem made so many converts. Economic facts and theories have never been presented in such an attractive way. Although Henry George was not a socialist, his book led many of his readers to socialism." (65)
Hardie admitted that his conversion to socialism was a "protracted process" and had "no real base in economics". He described socialism as "more an affair of the heart than of the intellect" and saw it as a political system that would protect and support weaker members of the community. He agreed with Karl Marx that capitalists were a "corrupt class" and "endorsed his vision of the historical struggle of the workers" but rejected his ideas on the need for revolution to change society. (66)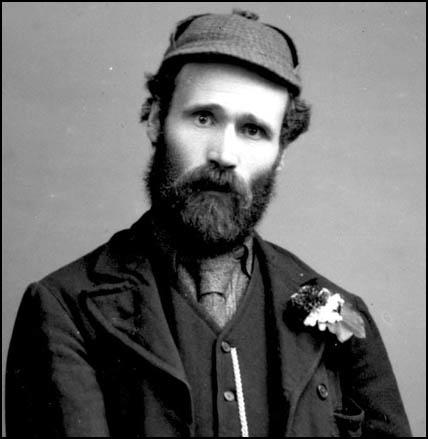 In the 1880s working-class political representatives stood in parliamentary elections as Liberal-Labour candidates. After the 1885 General Election there were eleven of these Liberal-Labour MPs. William Gladstone, the prime minister, offered one of these MPs, Henry Broadhurst, a former stonemason, the post of Under-Secretary at the Home Office. When Broadhurst accepted the post he became the first working man to become a government minister. Broadhurst's loyal support of the Liberal government upset some trade union leaders. When Broadhurst argued against the eight-hour day, Keir Hardie remarked that the minister was more Liberal than Labour. (67)
Scottish Miners' Federation
In 1886 Keir Hardie was appointed secretary of the Scottish Miners' Federation. The following year, Hardie began publishing a monthly newspaper called The Miner. Its first number appeared in January, 1887, and it was published for two years, with Hardie supplying about a third of its content: "It was a very remarkable paper, and to those who are fortunate enough to possess the two volumes, it mirrors in a very realistic way the social conditions of the collier folk of that time, and also throws considerable light on the many phases and aspects of the general Labour movement in the days when it was gropingly feeling its way through many experiments and experiences towards political self-reliance and self-knowledge". (68) The newspaper advocated a Scottish miners' federation and attacked the coal-owners for the bloody suppression of the Lanarkshire workers that took place that year. (69)
Hardie also attempted to use the newspaper to give the miners a political education. "So long as men are content to believe that Providence has sent into the world one class of men saddled and bridled, and another class booted and spurred to ride them, so long will they be ridden; but the moment the masses come to feel and act as if they were men, that moment the inequality ceases." (70) However, Hardie rejected the theories being advocated by communists . In one speech he pointed out "I reject what seems to be the crude notion of a class war, because class consciousness leads nowhere... The watchword of socialism is not class consciousness but community consciousness." (71)
During this period Hardie met Robert Cunninghame Graham. He later recorded: "Keir Hardie... was then about thirty years of age... His hair was already becoming thin at the top of the head, and receding from the temples. His eyes were not very strong. At first sight he struck you as a remarkable man. There was an air of great benevolence about him, but his face showed the kind of appearance of one who has worked hard and suffered, possibly from inadequate nourishment in his youth. He was active and alert and appeared to be full of energy, and as subsequent events proved, he had an enormous power of resistance against long, hard and continual work. I should judge him to have been of a very nervous and high-strung temperament. At that time, and I believe up to the end of his life, he was an almost ceaseless smoker... He was a very strict teetotaller and remained so to the end, but he was not a bigot on the subject and was tolerant of faults in the weaker brethren. Nothing in his address or speech showed his want of education in his youth. His accent was of Ayrshire... His voice was high-pitched but sonorous and very far-carrying at that time. He never used notes at that time, and I think never prepared a speech, leaving all to the inspiration of the moment. This suited his natural, unforced method of speaking admirably." (72)
As Kenneth O. Morgan has pointed out: "By the end of 1887 Hardie's political outlook had clearly changed from orthodox Liberalism to a kind of socialism.... Historians have differed on the precise significance of this conversion. Some regard him as an ideological socialist from then on. Most, however, see his socialism as an undoctrinaire outgrowth of advanced Liberalism, and as ethical rather than economic in its basis. He was never a Marxist. But from 1887 he was clearly an apostle of the gospel of socialism and the political independence of labour." (73)
Hardie was also getting very disillusioned with the Liberal Party. The Eight Hours Amendment was defeated in the House of Commons due partly to the action of the Liberal-Labour members from mining districts, Thomas Burt, Charles Fenwick and William Abraham. One notable amendment of the Bill, secured very largely through pressure by people like Hardie was the prohibition of the employment of boys under twelve. Hardie wrote: "What a difference from the time when children were taken into the pit almost as soon as they were out of the cradle." (74)
Keir Hardie came to the conclusion that the working-class needed its own political party. With the support of Robert Smillie, the leader of the Lanarkshire miners, Hardie began advocating socialism and in 1888 stood as the Independent Labour candidate for the constituency of Mid-Lanark. Hardie first attempt to enter the House of Commons ended in failure. However, as his friend, Tom Johnson, made clear, this marked a turning point in history: "He had set the idea of political independence before the workers, and although maligned, traduced, and slandered in the Liberal Press with almost savage ferocity, he polled 712 votes." (75)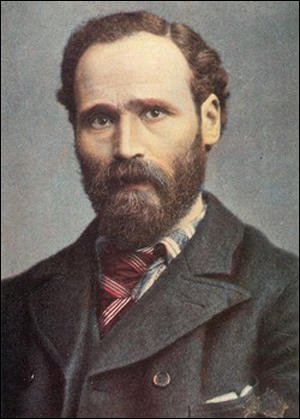 In August 1888, Hardie resigned from the Liberal Party and helped to establish the Scottish Labour Party. He did not want a socialist party on the lines of the Social Democratic Federation (SDF). He wanted a party which would attract radicals, dissatisfied liberals, trade unionists and social reformers concerned about the plight of children. A programme was agreed that included the "prohibition of the liquor traffic, the abolition of the House of Lords, the nationalization of land, minerals, railways, waterways and tramways, free education, boards to provide food for children and taxes on incomes over £300." (76)
Hardie also changed the name of his newspaper from The Miner to The Labour Leader. He attended the inaugural Second International meetings in Paris in July, 1888, where he joined up again with Tom Mann, the leader of the Eight Hour League, that was influential in convincing the trade union movement to adopt the statutory eight-hour day as one of its core policies. Mann commented in his autobiography that "our relations were always harmonious". They joined forces in persuading the conference to allow anarchists such as Peter Kropotkin to address delegates. (77)
Hardie also met up with Richard Pankhurst and his wife, Emmeline Pankhurst. He was introduced to their three daughters, Christabel Pankhurst, Sylvia Pankhurst and Adela Pankhurst. Sylvia, who was only seven years old at the time, later recalled: "Kneeling on the stairs to watch him, I felt that I could have rushed into his arms; indeed it was not long before the children in the houses where he stayed had climbed to his knees. He had at once the appearance of great age and vigorous youth." (78)
Keir Hardie accepted the offer of standing at West Ham South constituency in London's industrial East End. It was a area much affected by the "new unionism" among unskilled workers. He moved to London in 1891, and resigned as secretary of the Ayrshire Miners. In the 1892 General Election the Liberal Party did not put up a candidate and it was a straight fight with the Conservative candidate. Hardie won by 5,268 votes to 4,036. (79)
Hardie, the country's first socialist member of the House of Commons, took his seat on 3rd August, 1892. The tradition at that time was for MPs to wear long black coats, a silk top hat and starched wing collar. Hardie created a sensation by entering Parliament in a tweed suit, a red tie, and a workman's peaked cap. John Burns claimed that the check cloth was so broad that "you could have played draughts on it". (80)
Thomas Threlfall of the Trade Union Congress attacked Hardie for his behaviour. He said that previously trade union men in the House of Commons had "demonstrated that working men could come like gentlemen". He added that Hardie had outraged the sentiment of Labour and that he did serious injury to his own reputation by going to the House of Commons dressed in the manner he did... because the House of Commons is the first assembly of gentlemen in the world." (81)
In the House of Commons Hardie began advocating policies that had first been put forward by Tom Paine in his book Rights of Man in 1791. Hardie argued that people earning more than a £1,000 a year should pay a higher rate of income-tax. Hardie believed this extra revenue should be used to provide old age pensions and free schooling for the working class. Hardie also campaigned for the reform of Parliament. He was a supporter of the women's suffrage movement, the payment of MPs and the abolition of the House of Lords.
Keir Hardie, helped to establish the Independent Labour Party in 1893. It was decided that the main objective of the party would be "to secure the collective ownership of the means of production, distribution and exchange". Leading figures in this new organisation included Robert Smillie, George Bernard Shaw, Tom Mann, George Barnes, Pete Curran, John Glasier, Katherine Glasier, H. H. Champion, Ben Tillett, Philip Snowden, Edward Carpenter and Ramsay Macdonald. He used The Labour Leader to develop policy, to give advice on how to conduct meetings, and how to organize groups such as Socialist church groups and Sunday School classes. (82)
On Saturday, 23rd June, 1894, there was a massive explosion in a colliery near Pontypridd, Wales. Two days later, Hardie suggested in the House of Commons that a message of condolence to the relatives of the 251 coal miners that had been killed in the accident, should be added to an address of congratulations on the birth of a royal heir (the future Edward VIII). When the request was refused, Hardie made a speech attacking the privileges of the monarchy. (83)
J. R. Clynes later commented: "The House rose at him like a pack of wild dogs. His voice was drowned in a din of insults and the drumming of feet on the floor. But he stood there, white-faced, blazing-eyed, his lips moving, though the words were swept away." Later he wrote: "The life of one Welsh miners of greater commercial and moral value to the British nation than the whole Royal crowd put together." (84)
In 1895 the ILP had 35,000 members. However, in the 1895 General Election the ILP put up 28 candidates but won only 44,325 votes. All the candidates were defeated, including Hardie, who because of his socialist views, had lost the support of the local Liberal Party. However, the ILP began to have success in local elections. Over 600 won seats on borough councils and in 1898 the ILP joined with the the SDF to make West Ham the first local authority to have a Labour majority. (85)
In 1896 Emmeline Pankhurst, a member of the Independent Labour Party in Manchester, began organizing Sunday open-air meetings in the local park. The local authority declared that these meetings were illegal and speakers began to be arrested and imprisoned. Pankhurst invited Hardie to speak at one of these meetings. On 12th July, 1896, over 50,000 turned up to hear Hardie, but soon after he started speaking, he was arrested. The Home Secretary, worried by the publicity Hardie was getting, intervened, and used his power to have the leader of the ILP released.
Although raised as an atheist, Hardie was converted to Christianity in 1897. A lay preacher for the Evangelical Union Church, Hardie was also active in the Temperance Society. Hardie considered himself to be a Christian Socialist: "I have said, both in writing and from the platform many times, that the impetus which drove me first into the Labour movement, and the inspiration which has carried me on in it, has been derived more from the teachings of Jesus of Nazareth than from all other sources combined." (86)
On 27th February 1900, representatives of all the socialist groups in Britain (the Independent Labour Party (ILP), the Social Democratic Federation (SDF) and the Fabian Society, met with trade union leaders at the Congregational Memorial Hall in Farringdon Street. After a debate the 129 delegates decided to pass Keir Hardie's motion to establish "a distinct Labour group in Parliament, who shall have their own whips, and agree upon their policy, which must embrace a readiness to cooperate with any party which for the time being may be engaged in promoting legislation in the direct interests of labour." To make this possible the Conference established a Labour Representation Committee (LRC). The committee included two members from the ILP (Keir Hardie and James Parker), two from the SDF (Harry Quelch and James Macdonald), one member of the Fabian Society (Edward R. Pease), and seven trade unionists (Richard Bell, John Hodge, Pete Curran, Frederick Rogers, Thomas Greenall, Allen Gee and Alexander Wilkie). (87)
Whereas the ILP, SDF and the Fabian Society were socialist organizations, the trade union leaders tended to favour the Liberal Party. As Edmund Dell pointed out in his book, A Strange Eventful History: Democratic Socialism in Britain (1999): "The ILP was from the beginning socialist... but the trade unions which participated in the foundation were not yet socialist. Many trade union leaders were, in politics, inclined to Liberalism and their purpose was to strengthen labour representation in the House of Commons under Liberal party auspices. Hardie and the ILP nevertheless wished to secure the collaboration of trade unions. They were therefore prepared to accept that the LRC would not at the outset have socialism as its objective." (88) Henry Pelling argued: "The early components of the Labour Party formed a curious mixture of political idealists and hard-headed trade unionists: of convinced Socialists and loyal but disheartened Gladstonians". (89)
Ramsay MacDonald was chosen as the secretary of the Labour Representation Committee. As he was financed by his wealthy wife, Margaret MacDonald, he did not have to be paid a salary. The LRC put up fifteen candidates in the 1900 General Election and between them they won 62,698 votes. Keir Hardie was elected as MP for Merthyr Tydfil, an industrial town in South Wales. However, the only other ILP member to win a seat was Richard Bell. (90)
(9) William Ewart Gladstone, speech in the House of Commons (22nd April, 1866)
(33) Benjamin Disraeli, letter to Sir William Miles (11th June 1860)
(34) Benjamin Disraeli, speech in the House of Commons (22nd January, 1846)
(39) Benjamin Disraeli, speech in the House of Commons (16th December 1847)
(47) Benjamin Disraeli, speech in the House of Commons (18th March, 1867)
(84) James Keir Hardie, speech in the House of Commons (25th June, 1894)