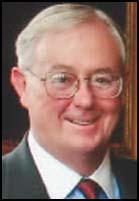 R. Spencer Oliver was born in 1938. His father, Spencer Oliver, was a lawyer who worked with Robert F. Bennett, the head of the Robert Mullen & Co, a small public relations company in Washington that employed E. Howard Hunt. He also represented Howard Hughes.
Oliver was an active member of the Democratic Party and in 1972 became executive director of the Association of State Democratic Chairmen. Later that year James W. McCord was appointed as security director for the Committee to Re-elect the President (CREEP). Later that year Gordon Liddy presented Nixon's attorney general, John N. Mitchell, with an action plan called Operation Gemstone. Liddy wanted a $1 million budget to carry out a series of black ops activities against Nixon's political enemies. Mitchell decided that the budget for the operation was too large. Instead he gave him $250,000 to launch a scaled-down version of the plan.
One of Liddy's first tasks was to place electronic devices in the Democratic Party campaign offices in an apartment block called Watergate. Liddy wanted to wiretap the conversations of Larry O'Brien, chairman of the Democratic National Committee. Liddy recruited McCord to help him with this. On 28th May, 1972, McCord and his team broke into the DNC's offices and placed bugs on the telephones of O'Brien and Oliver.
It became the job of Alfred Baldwin to eavesdrop the phone conversations. Over the next 20 days Baldwin listened to over 200 phone calls. These were not recorded. Baldwin made notes and typed up summaries. Nor did Baldwin listen to all phone calls coming in. For example, he took his meals outside his room. Any phone calls taking place at this time would have been missed.
Some historians have been puzzled by the decision to place bugs on Oliver's telephone. In an interview with Robert Parry, the author of Secrecy & Privilege: Rise of the Bush Dynasty from Watergate to Iraq (2004) Oliver suggested that the wiretap was connected to his attempts to head off the nomination of George McGovern. Oliver was concerned that McGovern would be easily defeated by Richard Nixon in the 1972 presidential election. He was therefore involved in a plot to replace McGovern with Terry Sanford.
Oliver believes that Nixon wanted to gain information about his plans so that he could undermine the plot to stop McGovern's candidacy. According to Oliver, John Connally and Robert Strauss, were using their influence behind the scenes to get McGovern the nomination. He points out that McGovern got his share of the Texas delegates on 14th June, 1972. Later that day, Gordon Liddy told the burglars that they needed to return to the Democratic offices at Watergate. Three days later, James W. McCord, Frank Sturgis, Virgilio Gonzalez, Eugenio Martinez and Bernard L. Barker were arrested while breaking into the Watergate offices.
The phone number of E. Howard Hunt was found in address books of the burglars. Reporters were now able to link the break-in to the White House. Bob Woodward, a reporter working for the Washington Post was told by a friend who was employed by the government, that senior aides of President Richard Nixon, had paid the burglars to obtain information about its political opponents.
Frederick LaRue now decided that it would be necessary to pay the large sums of money to secure their silence. LaRue raised $300,000 in hush money. Tony Ulasewicz, a former New York policeman, was given the task of arranging the payments.
On 21st December, 1972, McCord wrote a letter to Jack Caulfield: " Sorry to have to write you this letter but felt you had to know. if Helms goes, and if the WG (Watergate) operation is laid at the CIA's feet, where it does not belong, every tree in the forest will fall. It will be a scorched desert. The whole matter is at the precipice right now. Just pass the message that if they want it to blow, they are on exactly the right course. I'm sorry that you will get hurt in the fallout."
Caulfield was unable to persuade Richard Nixon to leave the CIA alone. On 30th January, 1973, James W. McCord, Gordon Liddy, Frank Sturgis, E. Howard Hunt, Virgilio Gonzalez, Eugenio Martinez, and Bernard L. Barker were convicted of conspiracy, burglary and wiretapping. On 19th March, 1973, McCord wrote a letter to Judge John J. Sirica claiming that the defendants had pleaded guilty under pressure (from John Dean and John N. Mitchell) and that perjury had been committed. Sirica decided to publish the contents of this letter.
Nixon continued to insist that he knew nothing about the case or the payment of "hush-money" to the burglars. However, in April 1973, Nixon forced two of his principal advisers H. R. Haldeman and John Ehrlichman, to resign. A third adviser, John Dean, refused to go and was sacked. On 20th April, Dean issued a statement making it clear that he was unwilling to be a "scapegoat in the Watergate case".
Spencer Oliver was convinced that the full story was not being revealed about Watergate. He therefore started a lawsuit against those involved in placing a wiretap on his phone. As he pointed out: "I realized that anybody who received the contents of the intercepted telephone conversation and passed them on, in other words, the fruits of the criminal act, was also guilty of a felony. So that meant that if someone listened to my phone, wrote a memo like McCord had done and sent it to the White House or to CREEP, everybody who got those memos and either read them or passed them on was a felon."
Robert Strauss, who was now Chairman of the Democratic National Committee, tried to persuade Oliver to drop the lawsuit. When he refused, Strauss cut off his pay as executive director of the Association of State Democratic Chairmen. Strauss also worked behind the scenes in order to arrange a negotiated settlement with the Republican Party.
At a press conference in April, 1973, Oliver declared: "I am appalled at the idea of ending the civil suit in the Watergate case through a secretly negotiated settlement and thereby destroying what may be an important forum through which the truth about those responsible may become known. I do not know what motivated Robert Strauss to even contemplate such a step."
Robert Parry (Secrecy & Privilege: Rise of the Bush Dynasty from Watergate to Iraq) has pointed out that "Oliver said it was not until spring 1973 that he began putting the pieces of the Watergate mystery together, leading him to believe that the events around the Texas convention were not simply coincidental but rather the consequence of Republican eavesdropping on his telephone. If that was true, Oliver suspected, Strauss may have been collaborating with his old mentor Connally both in arranging a Texas outcome that would ensure McGovern's nomination and later in trying to head off the Watergate civil lawsuit."
Alexander P. Butterfield was drawn into the Watergate Scandal after Bob Woodward and Carl Bernstein had interviewed Hugh Sloan. During the interview Sloan admitted that Butterfield had been in charge of "internal security". Woodward passed this information to a member of the Senate Committee headed by Sam Ervin.
On 18th May, 1973, Attorney General Elliot Richardson appointed Archibald Cox as special prosecutor, with unprecedented authority and independence to investigate the alleged Watergate cover-up and illegal activity in the 1972 presidential campaign.
The following month John Dean testified that at a meeting with Richard Nixon on 15th April, the president had remarked that he had probably been foolish to have discussed his attempts to get clemency for E. Howard Hunt with Charles Colson. Dean concluded from this that Nixon's office might be bugged. On Friday, 13th July, Alexander P. Butterfield appeared before the committee and was asked about if he knew whether Nixon was recording meetings he was having in the White House. Butterfield reluctantly admitted details of the tape system which monitored Nixon's conversations.
Alexander P. Butterfield also said that he knew "it was probably the one thing that the President would not want revealed". This information did indeed interest Archibald Cox and he demanded that Richard Nixon hand over the White House tapes. Nixon refused and so Cox appealed to the Supreme Court.
On 20th October, 1973, Nixon ordered his Attorney-General, Elliot Richardson, to fire Archibald Cox. Richardson refused and resigned in protest. Nixon then ordered the deputy Attorney-General, William Ruckelshaus, to fire Cox. Ruckelshaus also refused and he was sacked. Eventually, Robert Bork, the Solicitor-General, fired Cox.
An estimated 450,000 telegrams went sent to Richard Nixon protesting against his decision to remove Cox. The heads of 17 law colleges now called for Nixon's impeachment. Nixon was unable to resist the pressure and on 23rd October he agreed to comply with the subpoena and began releasing some of the tapes. The following month a gap of over 18 minutes was discovered on the tape of the conversation between Nixon and H. R. Haldeman on June 20, 1972. Nixon's secretary, Rose Mary Woods, denied deliberately erasing the tape. It was now clear that Nixon had been involved in the cover-up and members of the Senate began to call for his impeachment.
Peter Rodino, who was chairman of the Judiciary Committee, presided over the impeachment proceedings against Nixon. The hearings opened in May 1974. The committee had to vote on five articles of impeachment and it was thought that members would split on party lines. However, on the three main charges - obstructing justice, abuse of power and withholding evidence, the majority of Republicans voted with the Democrats.
Two weeks later three senior Republican congressmen, Barry Goldwater, Hugh Scott, John Rhodes visited Richard Nixon to tell him that they were going to vote for his impeachment. Nixon, convinced that he will lose the vote, decided to resign as president of the United States.
On 9th August, 1974, Richard Nixon became the first President of the United States to resign from office. Nixon was granted a pardon but several members of his staff involved in the cover-up were imprisoned. This included: H. R. Haldeman, John Ehrlichman, Charles Colson, John Dean, John N. Mitchell, Jeb Magruder, Herbert W. Kalmbach, Egil Krogh, Frederick LaRue, Robert Mardian and Dwight L. Chapin.
In 1976 Spencer Oliver was appointed as Chief Counsel of the Foreign Affairs Committee of the US House of Representatives and during the Iran-Contra Scandal he instigated an investigation of CIA director, William Casey. He also served as Chief of Staff of the US Helsinki Commission (1976-1985).
Oliver also took an interest in the October Surprise affair. When he praised the arms dealer, Dirk Stoffberg, for testifying about the case, he was bitterly attacked by the Republicans for attempting to smear Ronald Reagan and George H. W. Bush. Oliver was defended by his boss, Dante Fascell of Florida, who argued that Oliver's actions were carried out "under my direction". As a result of this debate, the House of Representatives voted 217 - 192 to create a special Task Force to examine the October Surprise issue.
In 1992 Oliver called for an investigation into the secret foreign policies of Ronald Reagan and George H. W. Bush. This included the support of the Reagan administration for Saddam Hussein in Iraq. Later that year Oliver was appointed as Secretary General of the International Secretariat of the Organization for Security and Co-operation in Europe. The Standing Committee of Heads of Delegations decided in 1995 to provide for a five year term for the Secretary General. Oliver was unanimously re-elected and was subsequently re-elected twice for five year terms.