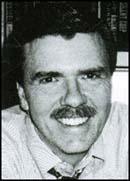 Robert Parry has worked as a journalist for The Associated Press, Newsweek and PBS Frontline and has reported from Grenada, El Salvador, Nicaragua, Iran, Israel and Haiti.
In the 1980s Robert Parry broke many of the stories that later became known as the Iran-Contra affair. Those stories included the first story about the White House network led by Oliver North. He also co-authored the first story about Nicaraguan contra-cocaine trafficking. In 1984 Robert Parry won the George Polk Award for National Reporting.
Robert Parry, who has also taught at the New York University Graduate School of Journalism, is the author of Lost History: Contras, Cocaine, The Press & Project Truth (1992), The October Surprise X-Files: The Hidden Origins of the Reagan-Bush Era (1996), Secrecy & Privilege: Rise of the Bush Dynasty from Watergate to Iraq (2004) and Neck Deep: The Disastrous Presidency of George W. Bush (2007).
Robert Parry also runs the Consortium News website.