William Beach Thomas, second son of the Rev. Daniel George Thomas and Rosa Beart, was born in at Godmanchester on 22nd May, 1868. After an education at Shrewsbury School and Christ College, Oxford, he taught at Bradfield (1891-96) and Dulwich (1897-98).
Thomas began contributing to The Globe and this led to a full-time post with The Outlook magazine. After working for the Saturday Review he was was recruited by Alfred Harmsworth in 1907 to join the staff of the Daily Mail. Thomas wrote a regular column of country life and in 1908 a selection of this articles appeared in the book From a Hertfordshire Cottage.
On the outbreak of the First World War he was sent by the Daily Mail to France. Lord Kitchener, the War Minister, was determined not to have any journalists reporting the war from the Western Front. Thomas was arrested and sent back to England. However, at a Cabinet meeting in January, 1915, the government decided to change its policy and allow selected journalists to report the war. Five men were chosen: Beach Thomas, Philip Gibbs, Henry Perry Robinson, Percival Philips and Herbert Russell. Before their reports could be sent back to England, they had to be submitted to C. E. Montague, the former leader writer of the Manchester Guardian.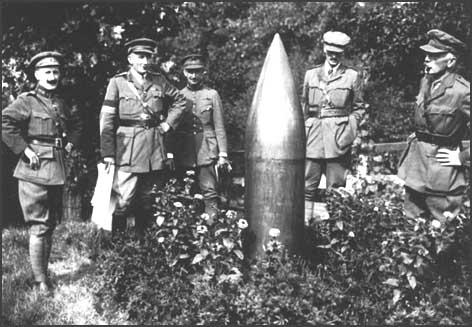 Over the next three years the journalists accepted government control over what they wrote. Even the disastrous first day of the Battle of the Somme was reported as a victory. Thomas later commented that: "The censors would not publish any article if it indicated that the writer had seen what he wrote of. He must write what he thought was true, not what he knew to be true." He admitted that he was "deeply ashamed of what he had written" but Philip Gibbs defended his actions by claiming that he was attempting to "spare the feelings of men and women, who, have sons and husbands fighting in France". As well as supplying articles on the war for the Daily Mail and the Daily Mirror Thomas wrote the book With the British at the Somme (1917).
After the Armistice Thomas was awarded a knighthood for his services as a war correspondent. Over the next twenty years Thomas wrote articles on foreign affairs for both the Daily Mail and The Times. He also contributing a weekly column on country matters for the Observer.
William Beach Thomas, who wrote two autobiographies, A Traveller in News (1925) and The Way of a Countryman (1944), died on 12th May, 1957.