Herbert Russell, the son of the novelist W. Clark Russell, was born in 1869. Educated at the Royal Grammar School, Newcastle upon Tyne, Russell started his newspaper career with the Newcastle Chronicle before joining the Daily Express when it was launched by Arthur Pearson in 1900.
Russell eventually moved to the Reuters News Agency where he became a special foreign correspondent. After covering the Gallipoli campaign he became on of the five journalists selected by the government to report the war on the Western Front.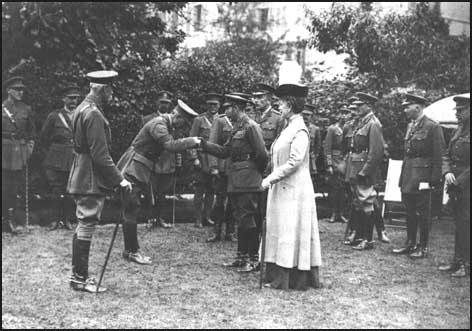 After the war Russell continued to report foreign events and in 1921-22 accompanied the Prince of Wales on his tour of India and Japan. In the 1930s he concentrated on writing novels and books on military matters.
Herbert Russell died in 1944.
Good progress into enemy territory. British troops were said to have fought most gallantly and we have taken many prisoners. So far the day is going well for Great Britain and France.