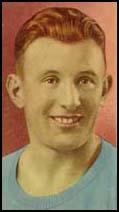 Sam Cowan was born in Chesterfield on 10th May, 1901. He did not take up football until he was seventeen. He played for Aldwarke Juniors before joining Huddersfield Town in 1920. He failed to get into the first team and left the club to play for Denaby United in the Midland League. He also played for Bulcroft Colliery.
In 1923 Cowan joined Doncaster Rovers and over that year scored 13 goals in 48 games. Cowan was transferred to Manchester City in December 1924. Playing centre-half his performances were so good he was chosen to play for England against Belgium on 24th May, 1926. England won 5-3 but it was another four years before he obtained a second international cap.
Cowan helped Bolton Wanderers to reach the 1926 FA Cup Final. However, they lost to Bolton Wanderers 1-0. In 1928 he helped his club win the Division Two title. Cowan also won two further international caps in 1930 against Austria and Belgium. Teammate Matt Busby once said that Cowan "could head a ball as far as most of us could kick it.
Manchester City finished in 3rd place in the 1929-30 season. This form was not continued and the club finished 8th in 1930-31 and 14th in 1931-32.
Wilf Wild became the manager of Manchester City on 14th March 1932. That season the club could only finish 14th in the league. However, they enjoyed a good FA Cup run. Fred Tilson scored a hat-trick in City's 9-0 victory over Gateshead. Eric Brook scored both goals against Walsall (2-0) and a hat-trick against Bolton Wanderers (4-2). Tilson scored against Burnley (1-0) and Derby County (3-2) and Manchester City had reached the final at Wembley. The Everton team that day included players such as Dixie Dean, Cliff Britton, Ted Sager and Albert Geldard and easily won the game 3-0.
In the 1933-34 season Manchester City finished 5th in the First Division of the Football League. The top three goal scorers that year were Alec Herd (17), Fred Tilson (12) and Eric Brook (8).
In the 1933-34 season Manchester City finished 5th in the First Division of the Football League. The club also enjoyed a good FA Cup run in the 1933-34 season beating Blackburn Rovers (3-1), Hull City (4-1), Sheffield Wednesday (2-0), Stoke City (1-0), Aston Villa (6-1) to reach the final against Portsmouth. On the way to Wembley the goals had been scored by Fred Tilson (7), Alec Herd (4) and Eric Brook (3). The defence, that included players such as Cowan, Frank Swift, Jackie Bray and Matt Busby also performed well.
Manchester City played Portsmouth in the final at Wembley. Fred Tilson had such a terrible injury record that when Sam Cowan introduced him to George VI before the game, he said: "This is Tilson, your Majesty. He's playing today with two broken legs." It was a good job that Tilson did play as he scored both of the goals in the 2-1 victory to increase his total to nine in eight cup games that season.
The following year Cowan was sold to Bradford City for £2,000. During his time at Manchester City he scored 19 goals in 369 games.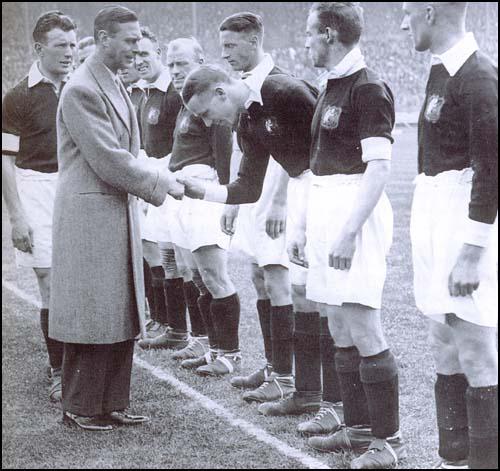 Cowan played 57 games for Bradford City before joining Mossley as player-manager in 1937. At the end of the season he joined the coaching staff of Brighton & Hove Albion.
In 1946 Cowan became manager of Manchester City. The team won the Division Two title in his first season but that summer he resigned to move back to Brighton where he worked for Sussex cricket club.
Sam Cowan died of a heart attack while refereeing a charity match on 4th October, 1964.