Manchester Guardian in the First World War
Charles Prestwich Scott, the owner of the Manchester Guardian, initially opposed Britain's involvement in the First World War. Scott supported his friends, John Burns, John Morley and Charles Trevelyan, when they resigned from the government over this issue. As he wrote at the time: "I am strongly of the opinion that the war ought not to have taken place and that we ought not to have become parties to it, but once in it the whole future of our nation is at stake and we have no choice but do the utmost we can to secure success."
During the summer of 1914 most of the newspaper's writers, including C. E. Montague, Leonard Hobhouse, Herbert Sidebottom, Henry Nevinson, and J. A. Hobson had called for Britain to remain neutral in the growing conflict in Europe. However, once war was declared, most gave their support to the government.
J. A. Hobson remained opposed to Britain's involvement and joined the and anti-war organisation, the Union of Democratic Control (UDC). Hobson served on the UDC's executive council and wrote the book Towards International Government (1914) which advocated the formation of a world body to prevent wars.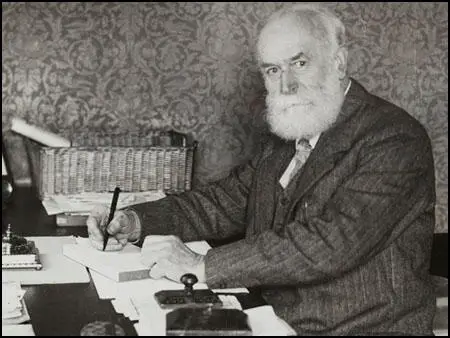 C. E. Montague, although forty-seven with a wife and seven children, volunteered to join the British Army. Grey since his early twenties, Montague died his hair in an attempt to persuade the army to take him. On 23rd December, 1914, the Royal Fusiliers accepted him and he joined the Sportsman's Battalion.
Montague was later promoted to the rank of second lieutenant and transferred to Military Intelligence. For the next two years he had the task of writing propaganda for the British Army and censoring articles written by the five authorized English journalists on the Western Front (Perry Robinson, Philip Gibbs, Percival Phillips, Herbert Russell and Bleach Thomas). Howard Spring, another of the newspaper's writers, also worked for the Military Intelligence in France.
Henry Nevinson, the newspaper's main war reporter, was highly critical of the tactics used by the British Army but was unable to get this view past the censors. C. P. Scott and Leonard Hobhouse opposed conscription introduced in 1916 and the following year supported attempts made by Arthur Henderson to secure a negotiated peace.