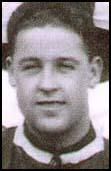 William (Billy) Williams was born in Leytonstone in June 1905. The family moved to East Ham and Williams attended the Central Park School. An extremely talented footballer he was selected to play for England Schoolboys after the First World War.
In 1917-1918 and 1918-1919 Williams was a member of the Central Park team that won the Robert Cook Cup, a competition for schools in Essex. The school team led by Williams also won the London Schools' Championship (Dewar Shield).
After leaving school Williams joined the Fairbairn House Boys' Club. Williams signed for West Ham United in 1921. At 15 he was the club's youngest ever full professional. On 6th May 1922, Syd King selected him to play against Blackpool at Bloomfield Road. The 16 year-old Williams scored but West Ham lost the game 3-1.
West Ham United won promotion to the First Division in the 1922-23 season. The first-team squad that year included Edward Hufton, Jack Young, Billy Henderson, George Kay, Jack Tresadern, Sid Bishop, George Carter, Billy Brown, Tommy Hodgson, William Thirlaway, Jack Hebden, Dick Richards, Billy Moore, Vic Watson and Jimmy Ruffell. Williams was a striker and was unable to dislodge Moore, Watson or Brown in the first team and only played in one game that year, against Southampton on 14th October, 1922.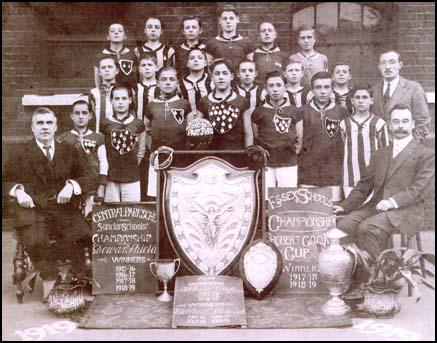 West Ham United struggled for goals in the 1923-24 season. However, despite a serious injury to Vic Watson, Williams did not get his first game until 5th January, 1924, against Liverpool. He retained his place in the team against Aberdare Athletic in the first round of the FA Cup. Williams scored one of the goals in the 5-0 victory. Williams also played in the next five league games but after failing to score he was dropped from the team.
Syd King did not recall Williams until 6th December, 1924, against Notts County. Williams scored two of the goals in West Ham's 3-0 victory. He remained in the team until March and by the end of the season he had scored four goals in 21 league and cup games.
In March 1925 Williams was selected to go on a Football Association tour of Australia. He had a successful tour and the FA Handbook commented that Williams "has had a unique experience for so young a player, having had a glorious time in Australia... where he has been finding the net frequently."
Williams remained in the reserves for most of the 1925-26 season. The following season he only played in one game against Sheffield Wednesday before joining Chelsea in June 1927. Williams had scored 8 goals in 43 games at West Ham United.
Williams failed to make an impact at his new club and after only making two appearances he joined non-league Dagenham. He also played for Grays Athletic and Ilford before retiring from football in May 1935.
William Williams, who ran his own haulage business and then a tobacconist and confectioner's shop, died in Ilford, on 8th March 1994.