Robert (Bobby) Corbett was born in Throckley, Newcastle upon Tyne, on 16th March, 1922. A left-back, he joined Newcastle United in August 1943. During the Second World War he played 61 games for the club.
Corbett made his Football League debut against Barnsley on 5th January 1946. The team that year included Tommy Walker, Len Shackleton, Bobby Cowell, Jackie Milburn, Ernie Taylor, Joe Harvey and Charlie Wayman.
In the 1947-48 season Newcastle United won promotion to the First Division. Corbett only played in four games that season. In fact, he struggled to make the first-team, especially after the signing of Alf McMichael.
Newcastle United finished 4th in the the 1950-51 season. The club also enjoyed a good FA Cup run beating Bolton Wanderers (3-2), Stoke City (4-2), Bristol Rovers (3-1) and Wolverhampton Wanderers (2-1) to reach the final against Blackpool. Corbett was selected to play in the final.
The defences were in control in the first-half. The deadlock was broken in the 50th minute when Jackie Milburn collected a pass from George Robledo to fire home. Five minutes later, Ernie Taylor cleverly back-heeled the ball and Milburn scored with a powerful shot from 25 yards. Corbett had won his first FA Cup winners' medal.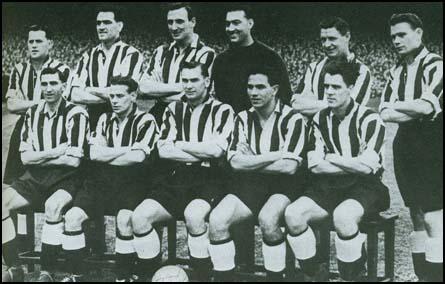 In December 1951 Corbett was sold to Middlesbrough for £9,000. He played in 92 games for the club over the next five seasons. In 1957 he also had a spell at Northampton Town. After retiring from football he lived in North Walbottle.
Bobby Corbett died in Newcastle upon Tyne in October 1988.