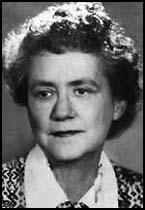 Susan Glaspell, the daughter of Elmer Glaspell and Alice Keating, was born in Davenport, Iowa on 1st July 1876. She graduated from Drake University in Des Moines in 1899 and found work as a journalist with the Des Moines Daily News.
On 2nd December, 1900, John Hossack was murdered with an axe as he slept. His 57-year old wife, Margaret, was charged with the killing. Glaspell covered the trial for her newspaper. The jury did not believe her story that she slept through the killing, even though she lay next to her husband as he was murdered and she was found guilty.
According to the authors of Midnight Assassin: A Murder in America's Heartland: "Although Glaspell had little exposure to criminal law, she initially approached the case like a detective; she personally investigated the murder, visiting the Hossack farmhouse, interviewing the attorneys, and studying the inquest testimony... The case made an indelible impression on Glaspell."
Glaspell's first novel, The Glory of the Conquered, was published in 1909. It received a series of impressive reviews. The New York Times critic argued: "Unless Susan Glaspell is an assumed name covering that of some already well-known author - and the book has qualities so out of the ordinary in American fiction and so individual that this does not seem likely - The Glory of the Conquered brings forward a new author of fine and notable gifts."
Soon afterwards she met two other writers from the town, Floyd Dell and George Jig Cook. Dell later wrote: "Susan was a slight, gentle, sweet, whimsically humourous girl, a little ethereal in appearance, but evidently a person of great energy, and brimful of talent; but, we agreed, too medieval-romantic in her views of life." Barbara Gelb added that she was a "delicate, sad-eyed, witty woman." A journalist who worked with her on the Des Moines Daily News described her as "a strikingly handsome young lady with a nobility of character and charm of manner that command more than passing attention."
Glaspell next novel was She published the Visioning (1911) and the following year had a collection of short-stories, Lifted Masks, published. During this period she began living with George Jig Cook. The couple moved to Provincetown, a small seaport in Massachusetts. They joined a group of left-wing writers including Floyd Dell, John Reed, Mary Heaton Vorse, Mabel Dodge, Hutchins Hapgood, Neith Boyce and Louise Bryant.
In 1915 several members of the group established the Provincetown Theatre Group. A shack at the end of the fisherman's wharf was turned into a theatre. Later, other writers such as Eugene O'Neill and Edna St. Vincent Millay joined the group. The play, Suppressed Desires, that she co-wrote with his husband George Jig Cook, was one of the first plays performed by the group.
As Barbara Gelb, the author of So Short a Time (1973), has pointed out: "Cook and Susan Glaspell had participated, along with Reed, in the birth of the Washington Square Players in Greenwich Village and had written a one-act play to help launch a summer theater in Provincetown in 1915. Cook dreamed of creating a theater that would express fresh, new American talent, and after his modest beginning in the summer of 1915, began urging his friends to provide scripts for an expanded program for the summer of 1916. None of his friends were professional playwrights, but several, like Reed, were journalists and short-story writers. Their unfamiliarity with the dramatic form was, in Cook's opinion, precisely what suited them to be pioneers in his new theater and to break up some of the old theater molds; Cook wanted them to disregard the rules and precepts of the commercial Broadway theater, and to stumble and blunder and grope their way toward a native dramatic art."
Glaspell also wrote Trifles (1916), a play based on the John Hossack case, for the group. It has been argued that the play is an example of early feminist drama. Heywood Broun was one of those who saw the significance of the play: "No direct statements are made for the benefit of the audience. Like the women, they must piece out the story by inference... The story is brought to mind vividly enough to induce the audience to share the sympathy of the women for the wife and agree with them that the trifles which tell the story should not be revealed."
J. Ellen Gainor has argued: "Widely regarded as the most tightly structured and thematically compelling of Glaspell's dramas, Trifles has been repeatedly anthologized and produced, standing as an exemplar of the one-act play form in numerous studies of the genre.... Her vivid use of offstage characters in Trifles will become a hallmark of her playwriting, recurring in Bernice, Inheritors, and Alison's House, among others. Mysteries and the process of deduction also recur throughout her plays, making Trifles both a representative work and one that adumbrates the themes and methods of many of her subsequent drarnas. Moreover, with Trifles she develops her technique of conscious manipulation of audiences' perspectives, so that they can see as she has done, which then allows her feminist and other progressive political views to come to the fore."
Other plays by Glaspell written during this period included The People (1917), The Outside (1917), Woman's Honour (1918), Inheritors (1921) and The Verge (1921). Glaspell acted in some of these plays. Her biographer, Linda Ben-Zvi, has pointed out in Susan Glaspell: Her Life and Times (2005): She was a natural actor in her own work, and her performances in subsequent plays would be equally praised for their naturalness and power." William Zorach, who worked with her in the Provincetown Theatre Group has argued that "Susan Glaspell was a marvelous actress. Acting played a minor part in her life, but she had that rare power and quality inherent in great actresses. She had only to be on the stage and the play and the audience came alive."
Glaspell suffered several miscarriages. She later wrote: "Jig and I did not have children. Perhaps it is true there was a greater intensity between us because of this. Even that, we would have forgone." Floyd Dell wrote in his autobiography, Homecoming (1933) that Glaspell relationship with George Jig Cook was very difficult: "For Susan Glaspell my respect and admiration grew immensely; it is a difficult position to be the wife of a man who is driven by a daemon, a position from which any mortal woman might, however great her love, shrink in dismay or turn away in weariness; but it was a position which she maintained with a sense and radiant dignity."
Many of the productions that appeared at Provincetown were later transferred to New York City. These were initially performed at an experimental theatre on MacDougal Street but some of the plays, especially by Susan Glaspell were extremely well-received. Rebecca Drucker of the The New York Tribune wrote on 20th April 1919: "It is incredible that some enterprising manager has not seized upon the exceedingly high gifts of Susan Glaspell. She is fresh and original genius in the theatre - shrewdly aware of human values, satiric and sensitive."
The Provincetown Theatre Group came to an when its star writer, Eugene O'Neill, decided to deal directly with Broadway. As Floyd Dell pointed out: "George Cook had come to a crisis in his life; he was spiritually centered in the plays of Eugene O'Neill, and now the young playwright had decided to deal directly with Broadway, refusing to allow the Provincetown Players to put on his plays before they went uptown. This was an entirely reasonable decisions on his part, but it broke George Cook's heart."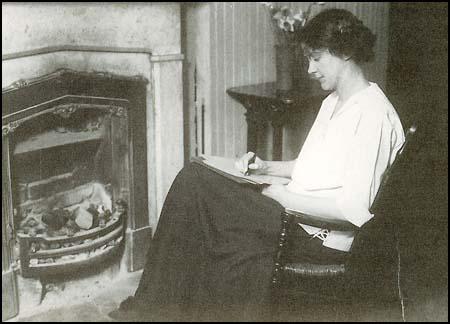 George Jig Cook eventually came to the conclusion that the Provincetown Theatre Group had failed: "Three years ago, writing for the Provincetown Players, anticipating the forlornness of our hope to bring to birth in our commercial-minded country a theatre whose motive was spiritual... I am now forced to confess that our attempt to build up, by our own life and death, in this alien sea, a coral island of our own, has failed. The failure seems to be more our own than America's. Lacking the instinct of the coral-builders, in which we could have found the happiness of continuing ourselves toward perfection, we have developed little willingness to die for the thing we are building. Our individual gifts and talents have sought their private perfection." The two main figures in the group, Cook and Glaspell, suspended operations and moved to Greece.
Glaspell had to visit the United States but when she returned she found him unwell: "Jig was not well. I found him thinner when I returned from America, and he was thinner now than then. He would get tired of the food.... His thinner face, and his beard, made him look older. His moustache was black, like the eyebrows, but the beard, like his hair, was white... He looked like a man of the mountain; more and more his eyes were the eyes of a seer."
Cook was diagnosed as suffering from typhus or glanders. However, he was too weak to be taken to Athens. The doctor told Susan Glaspell that he was dying: "Most of the time was unconscious, but I could call him to a moment's consciousness. His eyes and mine could meet, and know. I came to feel I must not do it, that it might call him into what I must shield him from knowing... It was at midnight of the second day that Jig, who had been in much distress, fell back on his pillows. His breathing slowed. There came that moment when he did not breathe again."
George Jig Cook died on 14th January, 1924. Floyd Dell wrote: "I loved him, and I would have had his life and death other than they were. I would have him die for Russia and the future, rather than Greece and the past." Greek Coins: Poems of George Cram Cook was published posthumously in 1925. An account of her life with Cook, The Road to the Temple, appeared in 1926.
Glaspell's plays became very popular in Britain. Edith Craig, the daughter of Ellen Terry, had established a feminist theatre group, the Pioneer Players. They had initially performed Trifles and this was followed in March 1925, with a production of The Verge. The review in The Manchester Guardian claimed that "Susan Glaspell is the greatest playwright we have had writing in English since George Bernard Shaw began. I am not sure she is not the greatest dramatist since Ibsen." James Agate, the famous drama critic argued: "Nobody whose genius was less than Ibsen's could have hoped to tackle such a theme. I stand my ground. The Verge is a great play."
Glaspell returned to Provincetown and a book of short-stories, A Jury of Her Peers was published in 1927. The title story was again based on the John Hossack case. This was followed by two novels, Brook Evans (1928) and The Fugitive's Return (1929). She also wrote the play, Alison's House, for which she was awarded the Pulitzer Prize. Eugene O'Neill sent her a message that said: "An honor long overdue!!"
Glaspell had a long, passionate relationship with the writer Norman Matson. Neith Boyce wrote to Hutchins Hapgood that: "I see Susan occasionally, but always with constraint. She is completely in love and absorbed in Norman, coos over him and flatters him, and looks like a fat cat." However, in 1932 he left her and married Anna Walling, the daughter of William English Walling and Anna Strunsky.
Glaspell, like her good friend, Eugene O'Neill, suffered from alcoholism and during the 1930s she wrote very little. She confided to Dorothy Meyer, "I have to find out if I don't write because I drink or drink because I don't write." Glaspell was now desperately short of money and her friend Hallie Flanagan, arranged for her to become Midwest Bureau Director for the Federal Theater Project, a project that was part of the New Deal program.
While living in Chicago she decided to try and give up alcohol. According to Mary Heaton Vorse: "Susan's greatest battle took place in a small apartment in Chicago. It was there she conquered her drinking demon and went on to write once more." On her return to Provincetown she produced three novels, The Morning Is Near Us (1939), Norma Ashe (1942) and Judd Rankin's Daughter (1945).
Susan Glaspell died on 27th July 1948.