Priscilla Johnson McMillan
Priscilla Livingston Johnson, the third of four children, was born in Glen Cove, New York, on 19 July, 1928 and grew up in nearby Locust Valley, an affluent hamlet on Long Island. (1) Her father, Stuart H. Johnson, was a financier who inherited a textile company. Priscilla went to the private, all-girls Brearley School in New York City and was considered to be an excellent student. (2)
Johnson attended Bryn Mawr College and graduated in 1950. She went on to study Russian literature at Radcliffe College, Harvard University. While she was a student Johnson became a member of the United World Federalists (UWF), an organization advocating world government. The president of the UWF was Cord Meyer: "My reason for making such an abrupt change in my career was a conviction that the United States, through its atomic monopoly, had for a brief period the opportunity to lead the world toward effective international control of the bomb." (3)
Priscilla Johnson and the CIA
After graduating from Harvard with a master's degree in 1952 she applied to join the Central Intelligence Agency. On 3rd October, 1952, a request was submitted for a security clearance as an "Intelligence Officer, GS-7" in Operations to work in the Soviet Realities Division of the CIA. On 21 January, 1953, this was changed to a request for a security clearance for Johnson (CIA number as 71589) to work as an Intelligence Officer. On the same day, Bruce L. Solie responded that Johnson had "declined employment on 21 January 1953". A formal cancellation was put in her file on 10 February and it was said "it is not believed there is any CE interest in subject case." (4)
The following month W. A. Osborne, chief of the Security Branch, sent a memo to Deputy Chief, Security Division, requesting that her "case be reviewed from a CE (counter-espionage) aspect." (5) On 17 March, 1953, Osborne sent a memo to Sheffield Edwards, head of CIA security, that after checking out Johnson's associates he recommended approval. "She's active politically (i.e. interested in domestic and international politics) but is not and has not been tied in with subversive groups... While a member of UWF, she does not appear to be objectionally internationalistic." (6)
Later that month Osborne sent out another memo to Edwards that was completely at odds with the one sent six days previously: "The most serious question raised by investigation and research is that of her associates. It is felt that these associations being considered in the light of her activities in the United World Federalists, her attendance at questionable schools and her activities in the League for Industrial Democracy raise a question regarding her eligibility which should be resolved in favor of the Agency. It is, therefore, recommended that she be disapproved." (7)
Although Johnson was apparently rejected, Cord Meyer, her former leader at the United World Federalists, was recruited by the CIA after an interview with Allen W. Dulles "we had a number of friends in common at whose houses we had played tennis together on Long Island weekends." He was then assigned to work under Frank Wisner, director of the Office of Policy Coordination (OPC), the espionage and counter-intelligence branch of the CIA. In his autobiography Meyer admitted: "It was an exhilarating atmosphere in which to work." (8)
Wisner was told to create an organization that concentrated on "propaganda, economic warfare; preventive direct action, including sabotage, anti-sabotage, demolition and evacuation measures; subversion against hostile states, including assistance to underground resistance groups, and support of indigenous anti-Communist elements in threatened countries of the free world." As David Corn, the author of Blond Ghost (1994) pointed out: "The OPC was let loose and frantically moved to slip $1 million in secret funds to pro-American, noncommunist political parties... Under the leadership of Frank Wisner... the OPC grew into... a grand instrument that could... mount operations, rig elections, control newspapers, sway opinion." (9)
Johnson later told John M. Newman that Meyer was "the brains behind the CIA program to fund left-wing publications." The umbrella organization for these publications, according to Johnson, was the Congress for Cultural Freedom and the "covert" source for its funds. Its publications were "respected Cold War liberal" journals, she recalled, "like Encounter and Survey, which I did some writing for." (10)
Thomas Braden, the head of the International Organizations Division (IOD), was placed in charge of the Congress for Cultural Freedom. The objective of the IOD was to control potential radicals and to steer them to the right. Braden later admitted that the CIA was putting around $900,000 a year into the Congress of Cultural Freedom. Some of this money was used to publish its journal, Encounter. Braden pointed out: "If the director of CIA wanted to extend a present, say, to someone in Europe - a Labour leader - suppose he just thought, This man can use fifty thousand dollars, he's working well and doing a good job - he could hand it to him and never have to account to anybody... Since it was unaccountable, it could hire as many people as it wanted.... It could hire armies; it could buy banks. There was simply no limit to the money it could spend and no limit to the people it could hire and no limit to the activities it could decide were necessary to conduct the war - the secret war.... It was a multinational. Maybe it was one of the first. Journalists were a target, labor unions a particular target." (11)
In 1953 Priscilla Johnson joined the Senate staff of John F. Kennedy, then a newly elected Democrat from Massachusetts. "Like many idealistic young people right after World War II, I was a World Federeralist and hoped that the Soviet Union could be persuaded to join a world government.. My first job was in Washington as a researcher for the newly elected senator from Massachusetts, John F. Kennedy." (12) Kennedy was "mesmerizing," she later said; while she worked only briefly on Capitol Hill, "she visited him in the hospital when he underwent spinal surgeries, and posed as one of his sisters to get past a line of nurses and bring newspapers to his bedside." (13)
The following year Johnson worked as a translator for the Digest of Soviet Press (weekly presentation of select Russian-language press materials, carefully translated into English). Although no longer employed by Kennedy she visited him in hospital during the winter of 1954-1955 when he was undergoing two operations on his spine. "One of the doctors I knew begged Kennedy not to go through with the first operation. And Kennedy, about to be wheeled into surgery, said simply: 'I'd rather die than go around the rest of my life on crutches'. That winter he did almost die, several times. I went to see him, posing as one of his sisters, whenever he asked me to come or whenever I heard that he was better."
Johnson continued to see Kennedy after he left hospital: "I was one of hundreds of friends in his life; he was unique in mine. Because he was unique, I thought about him a good deal. Aside from his humor and his Irish irascibility, the characteristic of Jack's of which I saw most was his wide-ranging curiously. Should we give aid to Yugoslavia? With whom was I going skiing that weekend? At what age did I expect to get married?" A nurse told Priscilla: "He's supposed to see no one but family But he has such an enormous family - especially sisters." (14)
In 1955 Johnson moved to the Soviet Union where she worked as a translator for the U.S. Embassy in Moscow. This time the CIA made no objection to Johnson having access to classified information. In fact, on August, 1956, the chief of CI/Operational Approval and Support Division, asked for approval of operational use of Johnson in the Soviet Union. Robert Cunningham of the Security Office sent a memo pointing out that Johnson "is of potential interest". However, the words that followed were redacted. (15)
In February 1958 Johnson traveled to Cairo. "I went to Cairo in February 1958 I went to Paris, and did a little translating in a building on Haussmann Boulevard." She admitted that she worked for "someone I knew either for Radio Liberty or the Congress for Cultural Freedom". (16) While in France she applied to the USSR consulate to go to the Soviet Union. On 5 May, 1958, the Chief of CI/OA submitted a request for operational approval on Johnson. "Subject (Johnson) has applied for a visa to study or work in the USSR. The visa has been granted and subject intends to depart for Moscow within the next two weeks. We wish to recruit subject before her departure and brief her on positive and operational intelligence requirements. Priority clearance is requested because of the time element involved." The operation for which she was being considered is still classified. (17)
The CIA continued to keep a close watch on Johnson. In a memo from headquarters to an unnamed CIA station in Europe it produced an account of what it knew of her: "DOB July 1928. MA Radcliffe 1952. From wealthy Long Island Family. Excellent scholastic rating. Application for KU-BARK (codename for the CIA) employment 1952 rejected because some associates and memberships would have required more investigation than thought worthwhile. Once a member of United World Federalists; thought liberal, international-minded, anti-communist." (18)
Johnson arrived in Moscow for the third time on 4 July, 1958. She did not stay for long and returned to the United States. Soon afterwards she obtained employment as a reporter for the North American News Alliance (NANA). According to Bill Simpich, "NANA has a bad reputation as a hotbed of intelligence". (19) Johnson arrived back in Moscow soon after Arline Mosby had interviewed Lee Harvey Oswald (13 November, 1959). Mosby commented that "some of Oswald's statements sounded rehearsed (a claim that others would make), and she told of Oswald's boast that he saved the $1,500 necessary for the trip." (20)
On her arrival Johnson checked into the same hotel as Oswald. The following day she visited the American Embassy to pick up her mail (16 November, 1959). According to Johnson, John McVickar approached her and told her that "there's a guy in your hotel who wants to defect, and he won't talk to any of us here". She later told the Warren Commission: "John McVickar said she was refusing to talk to journalists. So I thought that it might be an exclusive, for one thing, and he was right in my hotel, for another." As Johnson was leaving the American Embassy McVickar told her to remember that "there was a thin line duty as a correspondent and as an American." (21)
Lee Harvey Oswald agreed to be interviewed by Priscilla Johnson. She later testified that they talked from between nine until one or two in the morning. "I was astounded by his lack of curiosity and the utter absence of any joy or spirit of adventure in him.... I was sorry for him, too, for I was certain he was making a mistake. He told me that he had been informed that morning that he did not have to leave the country. So I supposed that he would soon be granted citizenship, vanish into some remote corner of Russia, and never be heard from again. He would not be allowed to see any Americans, much less reporters, and he would be unable to signal his distress. Like every Westerner in Moscow, I had heard innumerable tragic stories about foreigners who had come to Russia during the 1930s, crossed the Rubicon of Soviet citizenship, and never been allowed to leave. I assumed that Lee would regret his choice and that he, like the others, would be trapped. As young as he was, he would have a lifetime to be sorry." (22)
Priscilla Johnson's article appeared in the Washington Evening Star. Surprisingly, the article did not include Oswald's threat to reveal radar secrets. However, under oath before the Warren Commission she admitted that "I had the impression, in fact he (Oswald) said, he hoped his experience as a radar operator would make him more desirable to them (the Soviets). That was the only thing that really showed any lack of integrity in a way about him, a negative thing. That is, he felt he had something he could give them, something that would hurt his country in a way, or could, and that was the one thing that was quite negative, that he was holding out some kind of bait." (23)
When the historian and former intelligence officer, John M. Newman, asked Johnson in an interview in 1994 why she had not included Oswald's threat to reveal radar secrets in several articles and her book, Marina and Lee (1977) she replied: "I know, that it is terrible, that is so unprofessional." Newman adds that "her recollection was at first indecisive, and she wondered if it had not been 'wrong to tell the Warren Commission that.' At length, however, she stuck with her testimony." Newman concluded: "What emerges from this testimony is that Priscilla was predisposed against doing a critical story on Oswald, so much so that contrary to a reporter's instincts to get the most dramatic story, she deliberately ignored Oswald's stated intent to commit a disloyal act." (24)
Priscilla Johnson continued to have a close relationship with the CIA. On 25 May 1962, the chief of the CIA's Covert Action (CA) Staff sent a request to the CI/OA Support Division for a proprietary operational approval to use Johnson as news editor and writer for a publication under QKOPERA. (25) According to Frances Stonor Saunders: "QKOPERA, often linked to the LCPIPIT program for journalist 'songbirds' based in Paris, refers to the Congress for Cultural Freedom. Touted as a pushback against Communist influence in the arts, it was a Western version of psychological warfare aimed at winning the hearts and minds of the general public... Its agents were placed in the film industry, in publishing houses, even as travel writers for the celebrated Fodor guides." (26)
As Peter R. Whitmey has pointed out: "In August, 1993, thousands of pages of CIA documents were made available to researchers at the National Archives that had been previously classified, including several documents associated with Priscilla Johnson McMillan... The first document, dated December 11, 1962 (and numbered 17456), is a 'contact report,' previously classified 'secret,' written by Donald Jameson, Chief SR/CA, which possibly stands for 'Soviet Russia/Covert Actions.' The report is based on a 90 minute meeting with Priscilla Johnson in her room at the Brattle Inn, located in Cambridge, Massachusetts." (27)
The memo written by Donald Jameson reported: "I think that Miss Johnson can be encouraged to write pretty much the articles we want. It will require a little more contact and discussion, but I think she could come around... Basically, if approached with sympathy in the cause she considers most vital, I believe she would be interested in helping us in many ways. It would be important to avoid making her think that she was being used as a propaganda tool and expected to write what she is told. I don't think she would go along with that idea at all. On the other hand, she is searching for both more information and more understanding of the problem of the Soviet intellectual and is consequently subject to influence." (28)
Another CIA document dated dated 5 February, 1964, reports on a 11 hour meeting with Johnson. The main objective of the meeting was to debrief Johnson "on her flaps with the Soviets when she was in the USSR, notably at the time of her last exit." She was also asked if she "would be interested in writing articles for Soviet publications." Gary Coit, the CIA officer who conducted the interview with Johnson reported that "no effort was made to attempt to force the issue of a debriefing on her contacts". However, Coit told her he would "probably be back to see her from time to time to see what she knows about specific persons whose names might come up, and she at least nodded assent to this." (29)
John F. Kennedy was assassinated on 22 November, 1963. Johnson was convinced that Lee Harvey Oswald was the lone-gunman. "I needed to reconcile the quiet, rather gentle Lee, the boy whom I had met in my hotel room and who told me he was unemotional, with the dangerous Oswald, the man who shot the President. I was not at all sure how they fitted. I wanted to understand why Lee did it - first of all for myself and then, even though he was dead, for President Kennedy. If there was an answer to the question, I thought that Marina Oswald might be the one who could help find it. And so, through the offices of my publisher and her lawyer, I arranged to meet her with a view to writing a book." (30)
In July 1964 Johnson moved to Texas and befriended Marina Oswald, and the two spent considerable time together. According to Bryan Marquard: "After Kennedy was slain, and Oswald murdered a couple of days later, she conducted extensive interviews with Marina Oswald, even living with the assassin's widow for several months. She granted such access because Mrs. McMillan was fluent in Russian (Marina spoke little English), had known Lee, and had known JFK, who had been a source of fascination for the Oswalds." (31)
In November 1964, Johnson signed a contract with Harper & Row for a book to be published about the Oswalds, with two-thirds of the advance going to Marina. In 1966 Johnson married George McMillan (1913-1987), a freelance writer who covered the Civil Rights Movement in the American South and was the author of The Making of an Assassin (1976) about James Earl Ray, the killer of Martin Luther King Jr. (32)
McMillan's book was expected to be published in 1965, however, it seemed that the project seemed to me more about keeping Marina from going public about her doubts about her husband being the lone gunman responsible for the assassination of Kennedy. When Joseph Stalin's daughter, Svetlana Alliluyeva, escaped to the United States McMillan was brought in to help translating her bestselling 1967 memoir Twenty Letters to a Friend. As the Irish Times pointed out this "prompted many researchers to point to Johnson's close ties to the US intelligence community." (33)
In 1975, Frank Church became the chairman of the Select Committee to Study Governmental Operations with Respect to Intelligence Activities. This committee investigated alleged abuses of power by the Central Intelligence Agency and the Federal Bureau of Intelligence. They discovered that the FBI was involved in the assassination of Fred Hampton, one of the leaders of the Black Panthers. (34)
Church's committee also discovered that the CIA and the FBI had sent anonymous letters attacking the political beliefs of targets in order to induce their employers to fire them. Similar letters were sent to spouses in an effort to destroy marriages. The committee also documented criminal break-ins, the theft of membership lists and misinformation campaigns aimed at provoking violent attacks against targeted individuals. One of those people targeted was Martin Luther King. The FBI mailed King a tape recording made from microphones hidden in hotel rooms. The tape was accompanied by a note suggesting that the recording would be released to the public unless King committed suicide. (35)
In September, 1975, a subcommittee under Richard Schweiker was asked to investigate the performance of the intelligence agencies concerning the assassination of John F. Kennedy. This created panic in the CIA and in one document declassified in April 1999, the CIA raised concern about McMillian appearing before the committee: "Priscilla Johnson McMillan may be called to discuss her contacts with Oswald in Moscow at which time her CIA "witting source" affiliation may be exposed. She gave executive session testimony last week, and staff indicated that they had follow-up issues as a result but would not share their issues. If the CIA relationship is presented, Gary Coit (retired, DCD) may be subpoenaed." (36) This was a reference to Johnson's 201 file dated 28 January, 1975: "In accordance with the DDO's notice of 9 December 1974, I have reviewed the 201 file on (Priscilla Johnson) and have determined that it can most accurately be categorized as indicated below as a 'witting collaborator' (01 Code A1)." (37)
In a report, issued in April 1976, the Select Committee to Study Governmental Operations with Respect to Intelligence Activities concluded: "Domestic intelligence activity has threatened and undermined the Constitutional rights of Americans to free speech, association and privacy. It has done so primarily because the Constitutional system for checking abuse of power has not been applied." The committee also revealed details for the first time of what the CIA called Operation Mockingbird (a secret programme to control the media). (38) Michael Carlson has pointed out that Johnson testified in closed session; and "large sections of her HSCA testimony are redacted whenever she is asked about her intelligence connections." (39)
Marina and Lee did not appear until 1977. In the book she argued that Oswald had assassinated the president and had acted alone. According to The Times: "Marina and Lee: The Tormented Love and Fatal Obsession Behind Lee Harvey Oswald's Assassination of John F. Kennedy attracted glowing reviews but did not sell well, primarily because it offered no conspiracy theories. McMillan concluded that Oswald was working for no one and was merely a troubled, celebrity-seeking fantasist who was quite incapable of conspiring with others and believed that he could destroy capitalism by killing the president." (40)
Harrison Smith of the The Washington Post took a similar view of the book: "By the time Mrs. McMillan published her book, conspiracy theories had proliferated about the killing. There seemed to be little appetite for her relatively straightforward account of a wayward, self-described Marxist; sales were modest." (41) Despite this it has been claimed that the book "became a key document in establishing Oswald as a lone disturbed assassin". (42)
However, a later assessment in the Irish Times took a more naunced view: Johnson wrote of Oswald's "unfitness for any conspiracy outside his own head". The article adds: "oddly enough, the description also would suit a hapless someone who was, as Oswald himself claimed, a 'patsy'." It was also pointed out that later Marina began to distance herself from Johnson's conclusions, saying she was "misled by the 'evidence' presented to me by government authorities... I am now convinced Lee was an FBI informant and did not kill president Kennedy." (43)
The book got a very good review from CIA friendly journalist, Thomas Powers, in the New York Times: "Priscilla Johnson McMillan has written, miraculous because McMillan had the wit, courage and perseverance to go hack to the heart of the story, and the art to give It life. The Oswald who emerges in McMillan's book was a young man badly put together - erratic, lonely, proud, impatient and violent. His ambitions were soaring, his abilities uncertain, his education limited to what he had picked up in public libraries despite a reading disability called dyslexia. From the age of 15 he considered himself a Marxist-Leninist."
Powers attacked those who refused to accept Johnson's view of the assassination: "The skeptics, I suspect, are in no mood to be convinced: The word is already out on McMillan in buff circles. Her book can he dismissed. She is unreliable, not to he trusted. She may have been working for the 'State, Department' - of worse - when she had an interview with Oswald in Moscow back in October 1959, On top of that McMillan's principal source was Marina Oswald, who was the niece of a colonel in the M.V.D.... The people who are taking this position ought to be ashamed of themselves; they are accusing McMillan of the same failings - either secret motives or ad-hominem arguments - so often brought against themselves. The argument is confusingly circular: you can't trust the book because you can't trust McMillan, and you can't trust McMillan because you can't trust Marina. That follows only you assume Marina was a witting party to conspiracy to kill Kennedy. If you don't believe that - and very few assassination buffs do; they look tot the villains elsewhere - then tier testimony is as good as anyone's else."
As Powers points out: "McMillan never seems ever to have doubted for a moment that Oswald did it, or that he did it for reasons of his own. He had his 'ideas' - he seems to have rationalized the assassination as a salutary shock for a complacent public - but his real motive emerges as a desperate desire to transcend the obscurity and impotence to which fate was inexorably confining him. A failure in every job he held, in danger of driving away his wife and child, ignored or condescended to whenever he brought up his 'ideas,' reluctantly accepters by the Russians in 1959 and rejected by the Cubans in 1963, Oswald refused to slip under with only a whimper. He killed Kennedy for the same reason he fired a shot at Walker: to prove he was there, and counted." (44)
David Kaiser, the author of The Road to Dallas (2008) considered Johnson's book as an unreliable source: "From 1964 until the present, lone-assassin theorists have relied a great deal on the testimony of Marina Oswald to explain her husband's behaviour in 1963. But the release of the original FBI investigative reports has cast considerable doubt on the story she told the Warren Commission in February 1964, and even more on the detailed account of her life with Oswald that she gave to Priscilla Johnson McMillan during the next fourteen years." (45)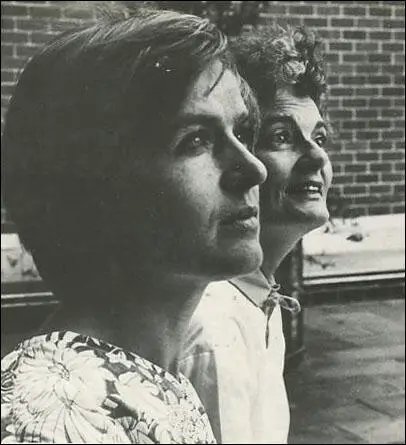 Other books by Priscilla Johnson McMillan include Khrushchev and the Arts (1965) and The Ruin of J. Robert Oppenheimer: And the Birth of the Modern Arms Race (2005). Articles by her have been published in Harper's Magazine, The Reporter, The New York Times, The Washington Post and Boston Globe. The director of the Cold War Studies Project at Harvard University's Davis Center for Russian and Eurasian Studies, Mark Kramer, has argued: "Priscilla combined the best traits of an investigative reporter, a scholar and an inquisitive citizen, pursuing exhaustive research and doing her best to be fair to all parties." (46)
In January 1975 (released in 1993) a CIA document described Priscilla Johnson as "Witting Collaborator 01 code A1". (47) In Marina and Lee (1977) McMillan gave the impression that Marina Oswald believed her husband was solely responsible for the killing of John F. Kennedy. However, it later became clear that she had considerable doubts about this theory. In January 1981, she made contact with David Lifton, the author of Best Evidence: Disguise and Deception in the Assassination of John F. Kennedy (1980). Marina telephoned Lifton many times each month and she eventually became convinced that he was not the lone gunman that killed Kennedy. (48)
In an interview Marina gave to the Ladies Home Journal in September 1988 she argued: ''I'm not saying that Lee is innocent, that he didn't know about the conspiracy or was not a part of it, but I am saying he's not necessarily guilty of murder. At first, I thought that Jack Ruby (who killed Oswald two days after the assassination) was swayed by passion; all of America was grieving. But later, we found that he had connections with the underworld. Now, I think Lee was killed to keep his mouth shut." Marina added: '' I believe he worked for the American government... He was taught the Russian language when he was in the military. Do you think that is usual, that an ordinary soldier is taught Russian? Also, he got in and out of Russia quite easily, and he got me out quite easily.'' (49)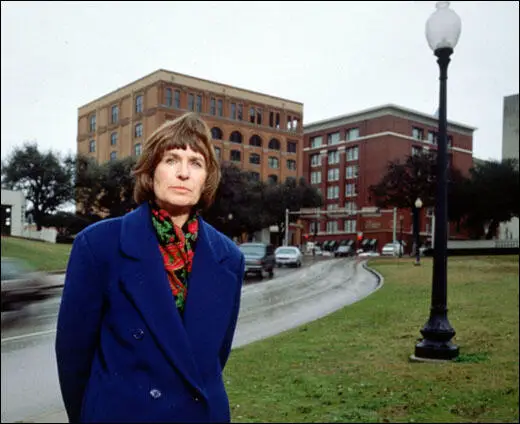 Marina Oswald gave a television interview with David Lifton on Hard Copy the American television show in 1990. She claimed that her husband adored John F. Kennedy: ""I can't in my mind, I could never put Lee against Kennedy. That never made sense to me." (50) Three years later she was interviewed by Tom Brokaw on NBC. Marina Oswald was even more adamant that her husband didn't kill the president and claimed he had been framed. "He definitely did not fire the shots", she said. (51)
In April 1996 Marina wrote to John Tunheim, chairman of the Assassination Records Review Board. "The time for the Review Board to obtain and release the most important documents related to the assassination of President Kennedy is running out. At the time of the assassination of this great president whom I loved, I was misled by the 'evidence' presented to me by government authorities and I assisted in the conviction of Lee Harvey Oswald as the assassin. From the new information now available, I am now convinced that he was an FBI informant and believe that he did not kill President Kennedy. It is time for Americans to know their full history. On this day when I and all Americans are grieving for the victims of Oklahoma City, I am also thinking of my children and grandchildren, and of all American children, when I insist that your board give the highest priority to the release of the documents I have listed. This is the duty you were charged with by law. Anything else is unacceptable - not just to me, but to all patriotic Americans." (52)
Priscilla Johnson McMillan was interviewed by William L. Joyce at the Assassination Records Review Board in March, 1995. Joyce pointed out that "there have been several statements to the effect that you might have had a connection to the Central Intelligence Agency. I was wondering if you could elucidate the nature of them and whether you might have had any conversations with the CIA concerning Oswald in connection with the Soviet Union or Cuba." McMillan denied this but admitted that she had met two CIA officers, Donald Jameson and Gary Coit (researchers already knew this because of CIA declassified documents). (53)
Despite this McMillan continued to argue that Lee Harvey Oswald was the lone-gunman. In an interview given in November, 2013, she explained that after spending thirteen years with Marina in Texas, McMillan's conclusion was that Oswald was the lone assassin. "I'm just as sure now as I was then that he did it, and also that he couldn't have done it with anybody else. He wasn't somebody who, in his life, had ever done anything with anybody else." (54)
Thomas Powers, her friendly reviewer in the New York Times, also remained convinced that McMillan was right and arranged for his Steerforth Press, to reissued Marina and Lee in 2013. Powers said her "portrait of what actually happened, of course, won endless numbers of enemies for Priscilla, including many who tried to claim she was part of a conspiracy and had worked for the CIA." (55)
Priscilla Johnson McMillan died after a fall at her home in Cambridge on 7th July, 2021.
(5) W. A. Osborne, chief of the Security Branch, memo to Deputy Chief, Security Division (17th February, 1953)
(6) W. A. Osborne, chief of Security Branch, memo to Sheffield Edwards, chief of Security Division of the CIA (17th March, 1953)
(7) W. A. Osborne, chief of Security Branch, memo to Sheffield Edwards, chief of Security Division of the CIA (23rd March, 1953)
(18) CIA memorandum (10th April, 1958)
(28) Donald Jameson, Chief SR/CA, memo, marked top secret (11th December, 1962)
(33) Irish Times (24th July, 2021)
(37) Internal CIA memorandum (201-102798) on Priscilla Johnson McMillan (28th January 1975) (declassified in 1993)
(40) The Times (22nd July, 2021)
(43) Irish Times (24th July, 2021)