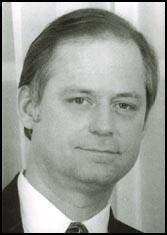 John M. Newman spent 20 years with the U.S. Army Intelligence. This included serving in in Thailand, the Philippines, Japan, and China. He eventually became executive assistant to the director of the National Security Agency (NSA).
After leaving the NSA Newman joined the University of Maryland where he taught courses in Soviet, Chinese Communist, East Asian, and Vietnam War history, as well as Sino-Soviet and U.S.-Soviet relations.
Newman is the author of JFK and Vietnam: Deception, Intrigue, and the Struggle for Power (1992) and Oswald and the CIA (1995). He also served as served as an adviser to Oliver Stone while he was making JFK and was one of the experts called upon to advise the JFK Assassination Records Review Board..
In 1995 Wayne Smith, chief of the Centre for International Policy in Washington, arranged a meeting on the assassination of John F. Kennedy, in Nassau, Bahamas. Others in attendance were Gaeton Fonzi, Dick Russell, Noel Twyman, Anthony Summers, Peter Dale Scott, Jeremy Gunn, John Judge, Andy Kolis, Peter Kornbluh, Mary and Ray LaFontaine, Jim Lesar, Alan Rogers, Russ Swickard, Ed Sherry, and Gordon Winslow.
Some high-level Cuban officials attended the conference. This included Fabian Escalante, Carlos Lechuga, a former Cuban diplomat, and Arturo Rodriguez, a State Security official. Escalante revealed details of the confession made by Tony Cuesta. He also informed the group they had a spy in the anti-Castro community in Miami and knew about the plot to kill Kennedy.
A new edition of Oswald and the CIA was published in 2008. Newman argues that James Angleton was probably the key figure in the assassination of John F. Kennedy: "In my view, whoever Oswald's direct handler or handlers were, we must now seriously consider the possibility that Angleton was probably their general manager. No one else in the Agency had the access, the authority, and the diabolically ingenious mind to manage this sophisticated plot. No one else had the means necessary to plant the WWIII virus in Oswald's files and keep it dormant for six weeks until the president's assassination. Whoever those who were ultimately responsible for the decision to kill Kennedy were, their reach extended into the national intelligence apparatus to such a degree that they could call upon a person who knew its inner secrets and workings so well that he could design a failsafe mechanism into the fabric of the plot. The only person who could ensure that a national security cover-up of an apparent counterintelligence nightmare was the head of counterintelligence."
Other books by John Newman include: Where Angels Tread Lightly: The Assassination of President Kennedy: Volume 1 (2015), Countdown to Darkness: The Assassination of President Kennedy Volume II (2017) and Into the Storm: The Assassination of President Kennedy Volume III (2019).