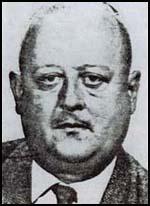 William King Harvey, the son of a lawyer, was born in Danville, Indiana, in 1915. After graduating from Indiana University Law School he opened a one-man law practice in Kentucky. In December, 1940, he joined the Federal Bureau of Investigation.
In July 1947 Harvey broke FBI regulations that an agent had to be on two-hour call at all times. J. Edgar Hoover ordered that Harvey should be punished by being reassigned to Indianapolis. Harvey refused the post and resigned. Soon afterwards Harvey joined the Central Intelligence Agency (CIA). According to Richard D. Mahoney: "William K. Harvey, a squat, balding tank of a man with eyes that bulged because of a thyroid condition... began assembling a squad of assassins recruited from the ranks of organized criminals in Europe."
Frank Wisner, the head of the Office of Policy Coordination (OPC) asked Harvey to investigate Kim Philby, the British Secret Intelligence Service (SIS) liaison in Washington. Harvey reported back in June 1951 that he was convinced that Philby was a KGB spy. As a result Philby was forced to leave the United States.
Harvey was sent to West Germany where he worked with Ted Shackley at the CIA Berlin Station. In 1955 he was commander of Operation Gold which succeeded in tapping Soviet phone lines via a 500-yard tunnel into East Berlin. Until it was detected a year later, the tap gave the CIA information about the military plans of the Soviet Union. It was only later that it was discovered that George Blake, a MI6 agent in Berlin, had told the KGB about the tunnel when it was first built.
Tom Parrott, who worked with Harvey in Berlin claims that Harvey was "anti-elitist". He disliked and resented the "Ivy Leaguers in the CIA". According to another agent, Carleton Swift: "He (Harvey believed that the elite had a guilty conscience. Guilt was the upper-class pathology. Actually, he was envious as hell. He wanted to be part of the establishment. He knew he wasn't, so he hated it." According to Swift he ruined several people's careers because of their elite background.
Harvey was also involved a policy that was later to become known as Executive Action (a plan to remove unfriendly foreign leaders from power). This including a coup d'état that overthrew the Guatemalan government of Jacobo Arbenz in 1954 after he introduced land reforms and nationalized the United Fruit Company.
In March I960, President Dwight Eisenhower of the United States approved a Central Intelligence Agency (CIA) plan to overthrow Fidel Castro. The plan involved a budget of $13 million to train "a paramilitary force outside Cuba for guerrilla action." The strategy was organised by Richard Bissell and Richard Helms.
After the Bay of Pigs disaster President John F. Kennedy created a committee (SGA) charged with overthrowing Castro's government. The SGA, chaired by Robert F. Kennedy (Attorney General), included John McCone (CIA Director), McGeorge Bundy (National Security Adviser), Alexis Johnson (State Department), Roswell Gilpatric (Defence Department), General Lyman Lemnitzer (Joint Chiefs of Staff) and General Maxwell Taylor. Although not officially members, Dean Rusk (Secretary of State) and Robert S. McNamara (Secretary of Defence) also attending meetings.
At a meeting of this committee at the White House on 4th November, 1961, it was decided to call this covert action program for sabotage and subversion against Cuba, Operation Mongoose. Attorney General Robert F. Kennedy also decided that General Edward Lansdale (Staff Member of the President's Committee on Military Assistance) should be placed in charge of the operation.
The CIA JM/WAVE station in Miami served as operational headquarters for Operation Mongoose. The head of the station was Ted Shackley and over the next few months became very involved in the attempt to overthrow Fidel Castro. One of Lansdale's first decisions was to appoint Harvey as head of Task Force W. Harvey's brief was to organize a broad range of activities that would help to bring down Castro's government.
On 12th March, 1961, Harvey arranged for CIA operative, Jim O'Connell, to meet Sam Giancana, Santo Trafficante, Johnny Roselli and Robert Maheu at the Fontainebleau Hotel. During the meeting O'Connell gave poison pills and $10,000 to Rosselli to be used against Fidel Castro. As Richard D. Mahoney points out in his book: Sons and Brothers: "Late one evening, probably March 13, Rosselli passed the poison pills and the money to a small, reddish-haired Afro-Cuban by the name of Rafael "Macho" Gener in the Boom Boom Room, a location Giancana thought "stupid." Rosselli's purpose, however, was not just to assassinate Castro but to set up the Mafia's partner in crime, the United States government. Accordingly, he was laying a long, bright trail of evidence that unmistakably implicated the CIA in the Castro plot. This evidence, whose purpose was blackmail, would prove critical in the CIA's cover-up of the Kennedy assassination."
During the Cuban Missile Crisis, Robert Kennedy instructed CIA director John McCone, to halt all covert operations aimed at Cuba. A few days later he discovered that Harvey had ignored this order and had dispatched three commando teams into Cuba to prepare for what he believed would be an inevitable invasion. Kennedy was furious and as soon as the Cuban Missile Crisis was over, Harvey was removed as commander of ZR/RIFLE. On 30th October, 1962, RFK terminated "all sabotage operations" against Cuba. As a result of President Kennedy's promise to Nikita Khrushchev that he would not invade Cuba, Operation Mongoose was disbanded.
Harvey was now sent to Italy where he became Chief of Station in Rome. Harvey knew that Robert Kennedy had been responsible for his demotion. A friend of Harvey's said that he "hated Bobby Kennedy's guts with a purple passion".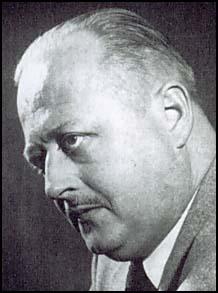 Harvey continued to keep in contact with Johnny Roselli. According to Richard D. Mahoney: "On April 8, Rosselli flew to New York to meet with Bill Harvey. A week later, the two men met again in Miami to discuss the plot in greater detail... On April 21 he (Harvey) flew from Washington to deliver four poison pills directly to Rosselli, who got them to Tony Varona and hence to Havana. That same evening, Harvey and Ted Shackley, the chief of the CIA's south Florida base, drove a U-Haul truck filled with the requested arms through the rain to a deserted parking lot in Miami. They got out and handed the keys to Rosselli."
Some researchers such as Gaeton Fonzi, Larry Hancock, Richard D. Mahoney, Noel Twyman, James Richards and John Simkin believe that Harvey was involved in the assassination of John F. Kennedy.
William Harvey died as a result of complications from heart surgery in June, 1976.