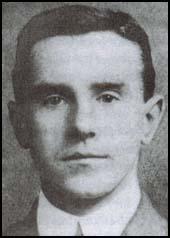 Leigh Roose the fourth son of Richmond Roose, the minister of Holt Presbyterian Church, won born on 26th November, 1877. His mother, Eliza Roose, died of cancer when Leigh was only four years old.
After leaving Holt Academy in 1893, Roose went to study medicine at the University of Wales. A talented sportsman, Roose played in goal for the university team. He soon emerged as the team's star player, and was signed by Aberystwyth Town, who played in the North Wales Combination League.
Roose developed a unique style of goalkeeping. At this time goalkeepers could handle the ball anywhere inside their own half. Law 8 stated: "The goalkeeper may, within his own half of the field of play, use his hands, but shall not carry the ball." Roose developed the habit of bouncing the ball up to the half-way line before launching an attack with a long kick or a good throw. As Spencer Vignes points out in his book on Leigh Roose: "This was perfectly within the letter of the law, though few goalkeepers risked doing it for fear of either leaving their goal unattended or being streamrollered by a centre-forward. It became a highly effective, direct way of launching attacks and Leigh used it to his side's advantage whenever possible."
Fred Griffiths was the regular goalkeeper for the national team. However, he let in five goals against Scotland and Roose was awarded his first international cap for Wales against Ireland on 24th February, 1900. During the game Ireland launched an attack down the right wing through Harry O'Reilly. Roose sprinted from his goalmouth and deliberately barged the Irishman into touch. Roose hit O'Reilly so hard that he was knocked unconscious. According to the rules of the time, no free-kick was awarded. As Rose later pointed out: "If a forward has to be met and charge down, do not hesitate to charge with all your might." Wales won 2-0 with goals from Billy Meredith and Thomas David Parry.
The following month Roose was a member of the Aberystwyth Town team that one the Welsh Cup. However, at the end of the season Roose left the club as he had taken up a job as a trainee doctor at Kings College Hospital in Holborn.
On 12th October, 1901, Roose joined Stoke City in the First Division of the Football League. As he was working as a doctor he signed as a amateur. Although he was not paid wages he was given an unlimited expense account. This included the club paying for first-class train travel, the best hotels for overnight stays, new suits, designer shoes and other unnamed "extras".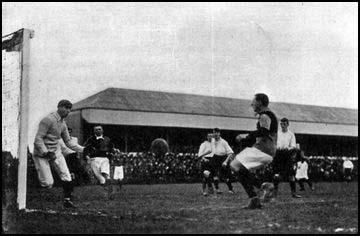 Roose's unusual playing style soon gained the attention of the newspapers. He played like a modern "sweeper" and spent much of his time outside his penalty area. He later wrote about this strategy: "A goalkeeper should take in the position (of the opposing players) at once and... if deemed necessary, come out of his goal immediately. He must be regardless of personal consequences and, if necessary, go head first into a pack into which many men would hesitate to insert a foot, and take the consequent greulling like a Spartan." He added that "the reason why goalkeepers don't come out of the goal more often is their regard for personal consequences."
Roose pointed out a good goalkeeper should not "keep goal on the usual stereotype lines... and is at liberty to cultivate originally". According to Roose: "players with the intelligence to devise a new move or system, and application to carry it out, will go far."
Frederick Wall, the Secretary of the Football Association described Roose as "a sensation... a clever man who had what is sometimes described as the eccentricity of genius. His daring was seen in the goal, where he was often taking risks and emerging triumphant." Rouse was an entertainer, who carried out pranks to get laughs. This included sitting on the crossbar at half-time.
The Bristol Times reported that: "Few men exhibit their personality so vividly in their play as L. R. Roose.... He rarely stands listlessly by the goalpost even when the ball is at the other end of the enclosure, but is ever following the play keenly and closely. Directly his charge is threatened, he is on the move. He thinks nothing of dashing out 10 or 15 yards, even when his backs have as good a chance of clearing as he makes for himself. He will also rush along the touchline, field the ball and get in a kick too, to keep the game going briskly."
Roose was always devising new ways of getting a psychological advantage over his opponents. In a game against Manchester City, Roose faked nerves by wobbling his knees maniacally while a player was about to take a penalty. Roose saved the shot but was pelted with objects by Manchester fans when he turned towards them with his arms raised in triumph.
On 3rd March, 1902, Roose played in the Welsh team that drew 0-0 with England. He was therefore the first Welsh goalkeeper to keep a clean sheet against England since 1881 - a run of twenty consecutive games.
Roose was now considered the best goalkeeper in Britain and in his roundup of the 1901-02 season, the football journalist, James Catton, described Leigh Roose in Athletic News as "the Prince of Goalkeepers". This was a term that had previously been used to describe Sunderland's Teddy Doig.
Leigh Roose had put his name down to start a Bachelor of Medicine degree course at Kings College Hospital. He was due to start the course in October 1903, but he was receiving so much money to play football he decided to withdraw his application.
After playing 81 games for Stoke City Roose joined Everton in November 1904 after the first two choices in goal, Bill Scott and George Kitchen, were not fit enough to play against Sunderland in an important league game. Everton lost 1-0 but in the next match he had a superb game keeping a clean sheet against Derby County. As his biographer, Spencer Vignes, points out: "His prodigious kicks, throws and punches drew gasps and applause from around the ground. During an injury-enforced break in the second-half, he even pulled himself up onto the crossbar and sat on the wooden beam until play resumed."
Roose's form was so good that when Scott and Kitchen recovered from their injuries, they were unable to get back in the team. That season Everton finished second to Newcastle United in the First Division in the Football League and reached the semi-final of the FA Cup.
Stoke City had struggled without Roose and the following season they made him an offer he could not refuse. The fans were pleased to have him back and the first home game of the season saw the attendance grow by 300%.
On 10th February, 1906, Stoke City lost 1-0 against Sunderland at Roker Park. At a post-match meal, a Sunderland supporter shouted insults at Roose and other Stoke players. Rising from his chair, Roose went over to the man and punched him in the face. As a result of this incident Roose was banned from playing by the Football Association for fourteen days.
Roose continued to play in goal for Wales and in March 1906 he was appointed captain of the side. He told one journalist: "To play for one's country is an honour, no matter how many times one is selected to appear. To captain one's country is however the honour of honours, generating the kind of pride within a man that is difficult to define in words."
He also played in the next game against Ireland at Wrexham. The match was filmed by Sagar Mitchell and James Kenyon (included in Edwardian Sports). Approximately two-and-a-half minutes of the footage survives today and it is believed to be the oldest anywhere in the world featuring an international football match.
In 1907 the Welsh team beat Ireland (3-2) and Scotland (1-0). They clinched their first Home Nations Championship with a 1-1 draw with England. This was a fantastic achievement as in none of the three games had Wales managed to field the side originally selected. The main reason for this was that Football League clubs often refused to allow Welsh players to represent their country in international fixtures. As Billy Meredith pointed out: "In those days, Wales was never really sure of a first team and there used to be a sigh of relief when the party trickled up in twos or threes. Reserves were usually standing by, but a reserve goalkeeper was not thought of when Dick (Leigh) Roose was holding down the position."
In January 1908 Roose agreed to join Sunderland. He was brought in to replace Teddy Doig who had moved to Liverpool. Rumours began to circulate that his new club were making illegal payments in order to gain his services. As an amateur he was only allowed to be paid expenses. The Football Association asked Roose to compile a list of each individual expense claim made in the 1907-8 season. Roose made a joke of the situation by including "Pistol to ward off opposition - 4d. Coat and gloves to keep warm when not occupied - 3d. Using the toilet (twice) - 2d."
Sunderland insisted that they only paid Roose his travel expenses. Unable to prove otherwise, the Football Association dropped its case against the club.
In the 1908-09 season Sunderland finished 3rd in the First Division of the Football League. Their local rivals Newcastle United won the title with 53 points. However, Roose and Sunderland had the satisfaction of beating Newcastle 9-1 at St. James' Park.
Roose was especially popular with female fans. The Daily Mail dubbed him "London's most eligible bachelor". In 1909 he began a relationship with Marie Lloyd, the star of the country's music halls. It caused a stir as Lloyd was married at the time to the singer Alec Hurley. Roose was often seen at Lloyd's concerts and she would always be in the crowd when Sunderland played in London.
Leigh Roose become a strong favourite with the Sunderland fans. They liked the way he set up attacks by running out to the half-way line. Roose told a journalist that he was surprised that not more goalkeepers did not follow his example: "The law states that any (goalkeeper) is free to run over half of the field of play before ridding themselves of the ball. This not only helps to puzzle the attacking forwards, but to build the foundations for swift, incisive counter-attacking play. Why then do so few make use of it?"
George Holley, who played for Sunderland with Roose later explained why this strategy was not followed by other goalkeepers. "He was the only one who did it because he was the only one who could kick or throw a ball that accurately over long distances, giving himself time to return to his goal without fear of conceding."
Several clubs complained to the Football Association about Roose's strategy. Several committee members felt that Roose was ruining the game as a spectacle by his ability to break up creative and attacking play. However, they could not agree about what to do about it.
Some journalists were critical of the way Roose played. The Athletic News published an article following Sunderland's 4-1 win over Liverpool in September 1909: "The great man of the side was Roose. His one failing is his habit of running out with the ball, a failing which I suppose will be with him (for the rest of his career), but he is a brilliant goalkeeper without doubt."
Roose did sometimes give away goals by using this strategy. In October, 1909, Ernest Needham, who was playing in goal for Sheffield United against Sunderland, scored with a long kick after Roose advanced too far out of his goal.
On 5th March, 1910, Roose made another terrible mistake playing for Wales against Scotland. With four minutes remaining it looked like the game would end in a goal-less draw. The Scotland player, Andrew Devine, saw Roose talking to a spectator behind the goal, although he was forty yards out, decided to take a shot at goal. His defenders shouted out a warning but as he turned around the ball sailed over his head into the net.
Despite the odd error of judgement, Roose remained as first-choice goalkeeper for club and country. Roose was fearless in the way he charged into opposing forwards. They in turn, often kicked out at Roose when he had the ball. James Catton wrote in the Athletic News that Roose's bravery was a form of madness. However, he added that "it has been said that all first class goalkeepers are among the mentally afflicted."
In November, 1909, Albert Shepherd of Newcastle United, broke Roose's left wrist when he tried to kick the ball out of his hands. Roose returned to play for Wales against Scotland on 6th March, 1910. Roose had not fully recovered from his injury and he was clearly in a great deal of pain. Despite a 2-2 draw it was to be Roose's twenty-fourth and final international cap as he was replaced by Bob Evans of Blackburn Rovers for the next game.
Sunderland came to the conclusion that Roose would be unable to regain full fitness and decided not to employ him for the 1910-11 season. That year he played games for Celtic, Huddersfield Town and Aston Villa. As one reporter wrote after Roose let in three goals against Sheffield Wednesday: "It sounds suggestive of sacrilege to say this, but Roose on his present form is not the Roose we have been accustomed to see for a number of years, for it seems he has lost his judgement... on no form that he has shown this year can he be made out to be the original, daring, versatile custodian we once knew."
Roose joined Arsenal as a player-coach in December, 1911. Their young goalkeeper, Harold Crawford, told Athletic News: "Leigh Roose stands head and shoulders above all others when it comes to goalkeeping and has done so for many years. If you can't learn from him, you can't learn from anyone. He's a master."
On 23rd March, 1912, he played against his old team Sunderland at Roker Park. He was in outstanding form and made a series of great saves. At the end of the game he threw his jersey into the crowd and spent over 20 minutes walking around the perimeter of the pitch shaking hands and talking with spectators. A couple of weeks later, he played his last game at the top level. Over a ten year period he had played 285 games in the First Division of the Football League.
In June 1912 the Football Association finally decided to change Law 8 that stated: "The goalkeeper may, within his own half of the field of play, use his hands, but shall not carry the ball." It now read: "The goalkeeper may, within his own penalty area, use his hands, but shall not carry the ball." In other words, if a goalkeeper wanted to move around his penalty area while handling the ball, he had to bounce rather than carry it as he went. He was also not allowed to handle the ball outside the penalty area.
Leigh Roose now resumed his medical career. He also made after-dinner speeches for £50 a time. For a fee he was also willing to play football on a Saturday afternoon. Between 1912 and 1914 Roose played for Aberystwyth Town, Llandudno, Festiniog and Horsham. After games he held "Beat the Goalkeeper" competitions, inviting spectators to take penalty kicks against him.
On the outbreak of the First World War Roose immediately joined the Royal Army Medical Corps. His father, Richmond Roose was a pacifist who was strongly opposed to his son becoming involved in the conflict. Roose was sent to France and worked at a hospital in Rouen. His job was to treat injured soldiers from the Western Front before arranging their transport back to Britain.
In April 1915 Leigh Roose was transferred to the Evacuation Hospital at Gallipoli. After spending several months treating the wounded, Roose returned to London. Roose now joined the 9th Battalion of the Royal Fusiliers as a private. In 1916 he was sent to Western Front and had his first experience of trench warfare close to the village of Dainville. In August he won the Military Medal for bravery while fighting at the Battle of the Somme. The citation explained how he threw "bombs until his arms gave out, and then, joining the covering party, used his rifle with great effect".
While serving on the front-line Roose suffered from trench foot, a fungal infection brought on by prolonged exposure to damp, cold and unhygienic conditions.
Leigh Roose was killed on 7th October 1916 during an attack on the German trenches at Gueudecourt. Gordon Hoare, who before the war had represented England as an amateur footballer, saw Roose running towards the enemy at full speed in No Man's Land, while firing his gun. Soon afterwards, another soldier saw Roose lying in a bomb crater. His body was never recovered.
Within a few months of his own death, three of his former team-mates, Albert Milton (Sunderland), Wilf Toman (Everton) and Peter Johnstone (Celtic), were killed on the Western Front.
His (Leigh Roose) style of play was also completely different from any other goalkeeper of the time. Here was someone prepared to take on menacing centre forwards at their own game, rushing out to break up opposing attacks by whatever means possible - diving on the ball, kicking it clear, or resorting to more brutal means, such as clattering into a player with his six-foot frame. Up until then, this just hadn't happened. Goalkeepers were supposed to stay on or at least near their goal line at all times, daring to venture out only on rare occasions. Not Leigh, who spent long periods of each match playing in the position known today as 'sweeper', tidying up every loose ball in the gap immediately behind his defenders.... As George Holley put it, "He was the mould from which the rest were created."

Leigh's reflexes were astonishing, and he could punch the heavy brown footballs used in Edwardian days further than many of his opponents were able to kick it. Then there was his very own secret weapon, bouncing the ball all the way up as far as the halfway line before punting it towards the opposition goal with one of his monstrous trademark kicks. This was perfectly within the letter of the law, though few goalkeepers risked doing it for fear of either leaving their goal unattended or being steamrollered by a centre forward. It became a highly effective, direct way of launching attacks and Leigh used it to his side's advantage whenever possible....

One aspect of the game that had remained constant over the years was Leigh's attack-minded style of goalkeeping, running out as far as the halfway line while in possession of the ball before releasing it with one giant kick or throw. Although other keepers had by now become more adventurous in their play, using the whole of the penalty area rather than staying routed to their line waiting for a shot, Leigh was still in a world of his own when it came to using an entire half.
(2) Thomas Richards, Man of Genius (1905)
I have always believed that Roose grew to his full height as a man in the purgatorial crisis of a penalty, drying off the clay around his feet, washing away the dross which entered his character with the gold... Arthur's sword against the bare fist. Then came the signal; the ball travelled like a bolt from the foot of the penalty taking forward, and in the blink of an eyelid, revolution, a thump, and the ball landed in the heather and gorse of the Buarth...

Last season when Stoke played Arsenal at Plumstead, I watched the Reds swoop down on Roose like a whirlwind. There was a scrimmage in goal and Roose was down on the ball like a shot with a heap of Arsenal and Stoke players on top of him. It was all Lombard Street to a penny orange that the Reds would score. Presently from out of the ruck emerged Roose clinging to the ball, which he promptly threw away up the field. I'll bet that the thrill of triumph which went through him was ample compensation for any hard knocks he received.
A good goalkeeper, like a poet, is born, not made. Nature has all to do with the art in its perfection, yet very much call be done by early training, tuition and practice. A "natural" goalkeeper seems to keep his form without much effort. All the training possible will not make a man a goalkeeper. You must coach him, explain the finer points of the game to him, and show him the easiest and best way to take the ball to the greatest advantage, and how to meet this or that movement of the attacking forwards, and then he will be something more than a mere physical entity or specimen. Granted that the aspirant has the inherent and essential qualities in him to become successful, it is the early work and coaching that are the determining causes of after success, without which he can never hope to attain the ideal.

In the other positions in the field success is dependent upon combined effort and upon the dovetailing, of one player's work with another. With the goalkeeper it is a different matter entirely. He has to fill a position in which the principle is forced upon him that "it is good for a man to be alone" - a position which is distinctly personal and decidedly individualistic in character. His is the most onerous post, and one which is equally responsible. Any other player's mistakes may be readily excused, but a single slip on the part of the last line of defence may be classed among the list of the unpardonable sins - especially when the International Selection Committee is on business bent. His one mistake or lapse may prove more costly than a score of errors committed by all his fellow clubmates put together....

Everything that the aspirant to first-class rank attempts to accomplish should be marked by a steady, quiet confidence. There should be nothing, to denote the novice about his play, albeit a champion in embryo. As a rule, men are clever at a game because they are fond of it, and when a man is fond of anything in which he takes part, he does not usually or as a rule scamp such work as he participates in.

Players with intelligence to devise a new move or system, and application to carry it out, will go tar. And for that reason the possession of personal conception and execution is desirable, although a "player with an opinion" nowadays which is not in consonance with the stereotyped methods of finessing and working for openings is shunned to no small degree, as though lie carried about with him the germs of an infectious disease.

A goalkeeper, however, can be a law unto himself in the matter of his defence. He need not set out to keep goal on the usual stereotyped lines. He is at liberty to cultivate originality and, more often than not, if he has a variety of methods in his clearances and means of getting rid of the ball, he will confound and puzzle the attacking forwards....

A goalkeeper should be one possessed of acute observation and independent thought. He should be aggressive, and have the fighting instinct or spirit in him, and if in combination with a modicum of "temper" - so called - he will be none the worse for that. Temper is only a form of energy and, so long, as it is controlled, the more we have of it in a custodian the better. He should know every move of the game as well as he knows the alphabet, and study the mysteries of attack and the intricacies of defence, at the same time carrying his individual attitude with perfect balance. If he can give to his work the spice of a little originality, it will prove to be his advantage. Stale minds rather than stale bodies and muscles are responsible for many of the indifferent displays we read of. When a person's mannerisms seem part of the man, unconscious and necessary to the full self-expression of his work or play, it is folly to attempt to cramp one's methods for the sake of conformity to a general type. When, however, they are foreign to his role, they become a just source of irritation, and the reason for their adoption is possibly found in the fact that the person who has aped somebody's methods, which were in turn sub-aped by others, was suffering at both extremities of his person in that lie was the possessor of a swollen head and had grown too big for his boots.

The fairest judgement of a man is by the standard of his work, and the best goalkeeper is the one who makes the fewest mistakes. Perfect custodians are not in evidence in this mundane sphere. There certainly are degrees of comparison in the best of goalkeepers, albeit of a limited kind, as the tactics indulged in by keepers are merely matters of personal equation...

There is a speculative element in every goalkeeper's venture from under his posts. Leaving one's goal is looked upon as a cardinal sin by those armchair critics who tell a goalkeeper what he should do and what he should not do, and administer advice from the philosophic atmosphere of the grand stand. They wobble mentally, in proportion with the custodian's success or want of success in rushing out to meet an opponent even when the result is as inevitable as when a man's logic is pitted against a woman's tears. A goalkeeper should take in the position at once and at a glance and, if deemed necessary, come out of his goal immediately, even if things were not what they at first seemed. Never more than in this case is it true that he who hesitates is lost. He must be regardless of his personal consequences and, if necessary, go head first into a pack into which many men would hesitate to insert a foot, and take the consequent gruelling like a Spartan. I am convinced that the reason why goalkeepers don't come out of their goal more often is their regard for personal consequences. If a forward has to be met and charged down, do not hesitate to charge with all your might. If you rush out with the intention of kicking, don't draw back but Kick (with a capital K!) at once.

If a thing is worth doing at all, it is worth doing properly and with all one's energy, and he who gives hard knocks must be prepared to accept hard knocks in return. A goalkeeper should believe in himself. If you don't have the confidence, it is a moral certainty your backs cannot, and their play will show it by lying close to goal and doing most of your work. As a consequence of this, the half-backs have too much defence thrown upon them, and are thus hampered, and cannot feed their forwards, so that there is a weak display all round which takes its origin from the defects of one man, and a want of confidence in the last defensive unit on the side.

Consistency should be aimed at. A goalkeeper on whom you cannot rely or depend is like a man to whom you ask an inconvenient question, and who prevaricates in his answer. He should not be one of those who "keep" one day with extreme brilliance, and another day make repeated and egregious mistakes. His work should be notable for its uniformity and in distinct contrast to the curate's egg, which was found to be good only in parts...

If a player has the ability to keep goal, he should set about trying to improve his style. He may possibly be a little unfinished at first, but he is bound to improve if he combines with the agility of youth a matured observation of the game which time alone can give. A sure eye, a perfect sense of time, and a heart - even as big as a hyacinth farm - are necessary to a goalkeeper's art, for it is an art of the rarest type. He should be as light on his feet as a dancing master, yet nothing is more reprehensible in a goalkeeper than taking wild, flying kicks, or using his feet in any way when he can use his hands, as there is safety in numbers and two hands are better than one foot. When he does kick, his kicking should be accuracy itself, so as to land the ball exactly where he intends. There must be boot behind the ball, muscle behind the boot, the intelligence behind both. He should be as cool as the proverbial cucumber, and good temper is an essential. Excitability and an uncontrollable disposition or temper are antagonistic to good judgement, and the goalkeeper who is devoid of judgement is useless for all practical purposes.

If a player is mapping out a goalkeeper's career for himself, his course should be one of moderation, regularity, and simplicity. Nothing is ever achieved without effort or even sacrifice in one's pastimes, as in the higher walks of life, and only a study of its points and experience will educate him up to the standard expected of him. Let a player take that for granted, and he will succeed.
There have been other Welshmen of great fame - such as L.R. Roose, the bacteriologist, who was such a sensation as a goalkeeper. A clever man, he had what is sometimes described as the eccentricity of genius. His daring was seen in the goal, where he was often taking risks and emerging triumphant. Going to the war, he never returned. Presumably he took a risk once too often.
The match between Wales and England at, Wrexham in 1908 lingers in memory for two reasons. First, this was Evelyn Lintott's only game against Wales. I had a liking for Lintott, both as a man, when he was chairman of the Players' Union, and as a player, for I first saw him in the jersey of Queen's Park Rangers, while he was an amateur, and knew him when he moved to Yorkshire.

On this occasion at Wrexham Evelyn Lintott had received instructions that he was not to give Meredith a yard of room; that he was never to leave him. I cannot imagine that this was the style of game which commended itself to such a sporting half-back, as instead of being a mere stumbling-block he would sooner have met skill with skill.

Nevertheless, he carried out his orders so loyally and rigidly that Meredith could not move. In the second half, when England had an overwhelming lead, Meredith turned upon Lintott and said: "For God's sake, go away. England has got seven goals. How many more do you want? Are you frightened of being beaten now?"

The indignation of the wily Welshman amused Lintott, but he never relaxed his grip until time had expired, and then he laughed at Meredith, who had not a smile in him.

It was in this match that Leigh R. Roose was injured in the first half. He remained at his post until the interval. In the dressing-rooms Roose had an unpleasant conversation with the English selectors, who thought that the speech of the goalkeeper was not such as might be expected from a gentleman.
(6) Vanessa Tomlin, curator of the Mitchell and Kenyon Collection, gave an interview in 2006 about the value of the film we have of Leigh Roose keeping goal for Wales against Ireland in March, 1906.
In terms of its historical significance the film is absolutely priceless, being the earliest surviving footage of an international football match that we know of. What has survived is in such perfect condition that it looks as though it was filmed yesterday. It contains all the elements we associate with more advanced football coverage such as the teams running out on to the pitch, the action and the reaction of the crowd. We think shots of weeping Geordies and Scousers at football matches is a relatively new thing. Mitchell and Kenyon's footage tells us it's not.

The only real disappointment is that Billy Meredith is missing from the action because he was suspended at the time and couldn't play. But Leigh Roose is there, captured for posterity. One thing you can really begin to appreciate by watching the film is how much danger goalkeepers were in at that time. Mitchell and Kenyon always liked to film corners being taken because they could almost guarantee where the action was about to take place. As a result they recorded many goalkeepers being physically battered by opposing players. It's hardly surprising that so many of them feared catching the ball, preferring instead to try and punch it clear.
Leigh Richmond Roose was a superman among men, and he alone stood between Blackburn and the honour they coveted. What would have happened to Sunderland in this encounter without such a guardian, I hesitate to think. Whether the shots were straight or oblique, high or low, hurtling like cannonballs or sneaking surprises, Roose was at the ready. Valiant though volatile, dextrous though daring, he stands forth as one of the most glorious goalkeepers of modern times.
Meredith... a man who always kept himself in perfect condition by an abstemious life, his sole method of training was ball practice. Being spare of habit and lean in limb, two days a week sufficed to keep him fit for the game during 25 years.

An expert dribbler, blessed with sufficient speed, he hugged the touch line, and very often took the ball up to the corner flag before making his centre. His defence of going so far was that all his fellow forwards were on-side when they were behind the ball. This was good logic, even if it be not a fashionable plan in these days.

Not only was he a great dribbler, but he was crafty and cunning in hoodwinking opponents. No man was ever more wary of the outstretched leg for a trip. He hopped over the trap as if it was a twig...

There have been other Welshmen of great fame- such as L.R. Roose, the bacteriologist, who was such a sensation as a goalkeeper. A clever man, he had what is sometimes described as the eccentricity of genius. His daring was seen in the goal, where he was often taking risks and emerging triumphant. Going to the war, he never returned. Presumably he took a risk once too often.
When some beardless boys have become grandfathers, they will gather the younger generation round them and tell a tale of Tyneside, about the stalwart Sunderland footballers who travelled to St James' Park and thrashed the famous Novocastrians as if they had been a poor lot of unfortunates from some home for the blind. The greatest match of this season provided the sensation of the year and we shall have to turn back the days to when the game was in its infancy for a parallel performance. Never have I watched forwards who have seized their opportunities with more eagerness and unerring power.
While at Plumstead, the slide still continued, despite an attempt to boost the gates with the import of one or two famous players like Alf Common and L. R. "Dick" Roose. Unfortunately they were already past their prime.... Dr. Leigh Richmond Roose was one of the finest goalkeepers and greatest personalities to play for Wales. When play was at the other end he often sat down with his back to a goalpost and chatted with the crowd. But as an example of his ability to cope with a crisis, when a player was injured in one game for Wales he refused to withdraw a man from the attack and he himself played full-back and goalkeeper. It worked well, too. He once missed the train to Sunderland and hired a special train to get him there on time. Although a doctor, he was not fussy about the cleanliness of the shirt he wore under his sweater. Trainer George Hardy, who had joined Arsenal from Newcastle, was horrified to see the state of the shirt and sent it off to the laundry. Roose was furious when he discovered the loss, because he regarded it as a lucky charm.
If ever there was a hell on this occasionally volatile planet then this oppressively hot, dusty, diseased place has to be it. If I have seen the fragments of one plucky youth whose body... or what there remains of it... has been swollen out of all proportion by the sun, I have seen several hundred. The bombardment is relentless to the extent that you become accustomed to its tune, a permanent rata-tat-tat complemented by bursting shells... and vet at night the stars are so bright in this largest of skies that one cannot help but be pervaded with a feeling of serenity, peculiar as that appears.
(12) London Gazette (21st September 1916)
Private Leigh Roose, who had never visited the trenches before, was in the sap when the flammenwerfer attack began. He managed to get back along the trench and, though nearly choked with fumes with his clothes burnt, refused to go to the dressing station. He continued to throw bombs until his arm gave out, and then, joining the covering party, used his rifle with great effect.