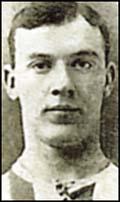 George Holley was born in Seaham Harbour on 25th November, 1885. He played for Seaham White Star before joining Sunderland in 1904. At the time the leading goalscorer was Alf Common but in February, 1905, Middlesbrough, who were in danger of being relegated from the First Division, purchased him from Sunderland for the record breaking fee of £1,000.
One journalist described the transfer of Common as "flesh and blood for sale". Another sports writer wrote: "We are tempted to wonder whether Association football players will eventually rival thoroughbred yearling racehorses in the market."
The nineteen year old Holley had already been scoring plenty of goals for the reserves and was expected to be an able replacement for Alf Common. Playing at inside-left, Holley soon became the club's top goalscorer.
In January 1908 Sunderland signed Leigh Roose. He was brought in to replace Teddy Doig who had moved to Liverpool. Holley and Roose became close friends. That season Sunderland finished 3rd in the First Division of the Football League. Their local rivals Newcastle United won the title with 53 points. However, Sunderland had the satisfaction of beating Newcastle 9-1 at St. James' Park with Holley scoring a hat-trick.
Holley won his first international cap against Wales on 15th March 1909. Other players in the England team included Bob Crompton and Colin Veitch. His Sunderland team-mate, Leigh Roose, was in goal for Wales but could not stop Holley score after 15 minutes. Holley scored five goals in five internationals that season. Surprisingly, he was dropped from the team after failing to score in the first game the following season.
Holley continued to score plenty of goals for Sunderland and ended up as the First Division joint leading top scorer in the 1911-12 season with 25 goals. He also won back his place in the England team and scored in all three games he played in the 1912 Home Nations Championship.
Sunderland won the Football League First Division championship in the 1912-13 season. Holley's goals made an important contribution and unfortunately he was not fully fit in the FA Cup Final that season when the team lost 1-0 to Aston Villa.
Holley left Sunderland to play for Brighton & Hove Albion in 1914. During his time at the club he scored 154 goals in 315 appearances. He also scored eight goals in ten games for England during this period.
George Holley, who later worked as a Sunderland coach, died in 1942.