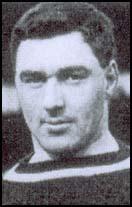 Bertram (Bert) Freeman was born in Birmingham in October 1885. He played local football for Gower Old Boys and Aston Manor before joining Aston Villa in April 1904. However, he was never selected for the first-team and was transferred to Woolwich Arsenal in November 1905.
Freeman scored on his debut in November 1905 against Nottingham Forest. His first season he scored 12 goals in 21 games. He also helped the club reach the semi-final of the FA Cup. During this period Arsenal had a very impressive forward line that included Charlie Satterthwaite, Tim Coleman, Bobby Templeton and Billy Garbutt. The defence was also very good with players such as Jimmy Ashcroft, Andy Ducat, Roderick McEachrane, Jimmy Sharp and Percy Sands in the team.
Arsenal finished in 7th place in the 1906-07 season. Once again they had a good cup run beating Bristol City (2-1), Bristol Rovers (1-0) and Barnsley (2-1) before losing to Sheffield Wednesday 3-1 in the semi-final. That season Freeman scored 8 goals in 12 games.
In April 1908 Freeman was allowed to join Everton. Tony Matthews argues in Arsenal Who's Who that this was "one of the great transfer blunders of those early years." He made his debut against Liverpool and during his first season with Everton he scored 38 goals which made him the league's top scorer. During his time at Everton he scored six hat-tricks for the club.
Freeman won his first international cap for England against Wales on 15th March 1909. The England team that day also included Bob Crompton, Sam Hardy, George Holley, Jesse Pennington, Colin Veitch, William Wedlock and Vivian Woodward. Freeman scored one of the goals in the 2-0 victory.
Freeman scored an amazing 61 goals in 86 games for Everton before being allowed to join Burnley in 1910. He was a great success with his new club and was the league's top goalscorer in 1911-12 (32) and 1912-13 (31). Freeman also scored the winning goal in the 1914 FA Cup Final.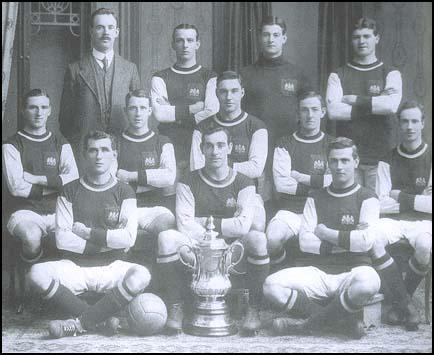 The First World War disrupted Freeman's football career. By the time he left Burnley in 1920 he had scored 103 goals in 166 games. He also played for Wigan Borough and Kettering Town before retiring from football. He had scored 197 goals in 293 league games.
Bert Freeman died in August 1955.