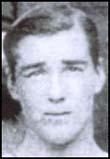 Andrew (Andy) Ducat was born in Brixton on 16th February 1886. He played local football in Essex before joining Woolwich Arsenal in January 1905. He made his league debut as a centre-forward the following month against Blackburn Rovers.
Ducat was also a talented cricketer and joined the staff of Surrey in 1906. Over the years he made 52 centuries for his county.
Woolwich Arsenal finished in 12th place in the 1905-06 season. However, Ducat only played in 15 games that season. The following season he only played in four games. Initially he was a centre-forward but in the 1907-08 season he was switched to right-half. He now became a regular member of the first team.
During this period Woolwich Arsenal had a very impressive forward line that included Bert Freeman, Charlie Satterthwaite, Tim Coleman, Bobby Templeton and Billy Garbutt. The defence was also very good with players such as Jimmy Ashcroft, Roderick McEachrane, Jimmy Sharp and Percy Sands in the team.
Ducat won his first international cap for England against Ireland on 12th February 1910. The England team that day also included Joe Bache, Richard Bond, Sam Hardy, William Wedlock and Vivian Woodward. The game ended in a 1-1 draw. He went on to play against Wales (1-0) and Scotland (0-2) that season.
However, Woolwich Arsenal encountered serious financial problems at this time and in June 1912 Ducat was sold to Aston Villa for £1,000. During his time at the club he played in 188 league and cup games.
In September 1912 Ducat broke his leg in a game against Manchester City. As a result he missed the FA Cup Final against Sunderland in 1913.
Ducat's football career was interrupted by the First World War. However, after the conflict he returned to Aston Villa where he became captain of the side. In the 1919-20 season Villa enjoyed a successful run in the FA Cup beating QPR (2-1), Manchester United (2-1), Sunderland (1-0), Tottenham Hotspur (1-0) and Chelsea (3-1).
The club played Huddersfield Town in the final at Stamford Bridge. The referee, Jack Howcraft, entered the Villa dressing-room before the game and warned Frank Barson that he would be sent off for any indiscretion. According to the authors of The Essential Aston Villa, "the normally unflappable Barson was taken aback and his performance was uncharacteristically cautious for much of the game." Billy Kirton got the only goal of the game and Villa won the cup for the sixth time in its history.
Tony Matthews argued in his book Who's Who of Aston Villa that: "An outstanding wing-half of the unflurried, academic type and a great sportsman, he was rarely spoken to by the referee, never booked or sent off and played the game with passion and total commitment."
Ducat won the last of his six international caps for England against Ireland on 23rd October 1920. England won the game 2-0.
Ducat continued to play well for Surrey and in 1921 he played in the 3rd Test against Australia at Headingley. He was unluckily out for 3 runs when a fast delivery chipped a chunk of wood off the shoulder of Ducat's bat on to his stumps.
In 1921 Ducat returned to London when he joined Fulham. He played in 64 games for his new club before retiring from professional football in 1923.
Ducat continued to play cricket for Surrey and in 1928, he made 994 runs in less than six weeks, including centuries four successive matches. All told, he had an average of 38.63 with a best score of 306 not out against Oxford University.
Andy Ducat died from a heart attack while playing cricket at Lords on 23rd July 1942.