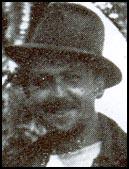 Jason Gurney was born in 1910. As a young man in Sheringham he heard a soap-box orator who introduced him to the world of socialism: "He then progressed to a William Morris type of idealist Socialism, where all men would be equal and happy. There was an ample sufficiency of all the good things of life, if only people would find the good will to an even and just system of distribution."
As a teenager Gurney read News from Nowhere (William Morris), The Conquest of Bread and Factories (Peter Kropotkin) and The Communist Manifesto (Karl Marx). When he told his parents that he was a socialist they went mad: "My aberration was ascribed to various causes ranging from adolescence, through innate vice, to the fact that my grandfather had been an artist, that I was partly French and that I had a Jewish great-grandmother."
His family moved to South Africa and after leaving school he found work in Johannesburg. He explains in his autobiography: "The Depression years in South Africa had been extremely hard. Eventually I had the good fortune to find employment in the Norwegian whaling fleet and had saved up enough money to come to Europe.
Gurney settled in Paris and studied under the sculptor Ossip Zadkine. He then moved to London and worked under Frank Dobson. Living in Chelsea he obtained a good living as a sculptor: "I honestly don't know how good a sculptor I was. I have no doubt that I produced at least three important pieces. I was a good craftsman in wood or stone but never achieved the delicacy of touch which I sought as a modeller."
Gurney also took a keen interest in politics. As he recalled in his memoirs: "Politically speaking, I saw things in simple, radical terms. I hated the poverty and wretched conditions of life at one end of the King's Road and the callous indifference of the rich around Sloane Square."
During the Great Depression Gurney experienced a very divided society in London: "I lived in Chelsea and vaguely saw it as the microcosm of English life. Beyond the World's End pub was a slum area where the working class lived in conditions of great poverty and despair. A high percentage were unemployed and even the ones who did have jobs received such pathetic wages that they were barely richer than those without." However, Gurney refused to join the "utterly discredited" Labour Party or the "tremendously bureaucratic" Communist Party of Great Britain.
Gurney became concerned at the growth of fascism in Italy and Germany. He became an active opponent of Oswald Mosley and his British Union of Fascists. "I had seen the hatred and violence, with the resulting pattern of fear it introduced into the lives of ordinary men, and I hated the whole thing. People were becoming increasingly irrational in their attitudes as they became increasingly powerless to arrest the drift towards potential civil war. My attitude may be hard to believe today, but we had seen what had happened in Germany. There, too, people had laughed off Hitler and the Nazi Party until they had found themselves overwhelmed by the situation and the Nazis had become the masters of the German state. Fascism was strengthening its hand in every country in Europe and those who felt strongly about it, and took no action to stop it, experienced a very real sense of guilt."
In December 1936 Gurney decided to fight for the Republicans in the Spanish Civil War: "The Spanish Civil War seemed to provide the chance for a single individual to take a positive and effective stand on an issue which appeared to be absolutely clear. Either you were opposed to the growth of Fascism and went out to fight against it, or you acquiesced in its crimes and were guilty of permitting its growth. There were many people who claimed that it was a foreign quarrel and that nobody other than Spaniards should involve themselves in it, but for myself and many others like me it was a war of principle, and principles do not have national boundaries. By fighting against Fascism in Spain we would be fighting against it in our own country, and every other.... Too many people were talking too much and I felt that the time had come when any decent man must either put up or shut up."
Gurney joined at the CPGB recruiting centre at their offices in King Street. He was warned about what he would face in Spain: "It was a bastard of a war, we would be short of food, medical services and even arms and ammunition. If any of us believed that we were going into a fine adventure we might as well pack up and go home right away. He could promise us nothing but the opportunity to fight Fascism, on the evils of which he enlarged at great length."
Gurney was sent to Perpignan in France. After two days the volunteers were loaded onto buses and taken over the border to Figueras. In his autobiography, Crusade in Spain, Gurney wrote: "The buses arrived at midnight and the whole affair was supposed to be carried out in total secrecy. I succeeded in getting all my three sections into one bus and we set off in darkness and silence."
The volunteers from Britain were then transferred to Barcelona where they met up with those who had arrived from other countries in Europe. "On our arrival at Barcelona station we were met by a huge reception. Bands were playing on the platform, there were red flags and banners, and the chanting of revolutionary slogans. Here we were, about 250 rather scruffy civilians from a dozen different countries. We could not have presented any sort of military appearance but we were greeted with ecstasy by the enormous crowds that gathered as we proceeded through the city on our way to the artillery barracks. I can't imagine that anyone supposed that we were anything remarkable as a military asset. What value we possessed was purely symbolic. Spain was not to be left alone to fight the monstrous armies of Germany and Italy."
Eventually, Gurney was sent to Albacete, the new base of the International Brigades: "After breakfast on the following morning we were all marched down to the city bull ring and paraded according to national groups. There must have been about 600 men of all nationalities. The largest contingents were French and German; the British contingent had now increased to about sixty, by the addition of various extras, including one American, one Abyssinian - reputed to be the son of a general, a refugee from Mussolini's occupation of his country - and half-a-dozen Cypriots, who had all asked to join up with us as they spoke English and had no national group of their own."
This was followed by welcome from André Marty, the chief Political Commissar of the International Brigades. Gurney described him as a "sinister and a ludicrous figure". In his autobiography Gurney argued: "He (Marty) always spoke in an hysterical roar, he suspected everyone of treason, or worse, listened to advice from nobody, ordered executions on little or no pretext - in short he was a real menace."
Gurney was placed in the British Battalion. His first commander was Wilfred Macartney. Gurney pointed out in Crusade in Spain that "it soon became evident that he had very little idea of the duties of a Battalion Commander." The Political Commissar was Dave Springhill, a senior figure in the Communist Party of Great Britain. He did not impress Gurney who described him as being "a well-intentioned man who was completely out of his depth in the position in which he found himself."
Peter Kerrigan was the commissar for English-speaking volunteers in the battalion. "As I remember him in Madrigueeras, he was a tall, well-built man with a thick poll of tightly crinkled hair, as dour and ill-tempered as only a Scot can be, utterly devoid of any trace of humour and with a total acceptance of the Party line."
Gurney also served with Fred Copeman. He described him as one of "the strangest characters I knew at Madrigueras". He added: "He didn't appear to have any particular function but raved around as a self-appointed officer. An exceedingly large and brutish-looking man he was popularly believed to have acquired a reputation as a heavy-weight boxer in the British Navy. Certainly, everyone was frightened of him as he charged around the place threatening to beat everybody's brains out, and looking as if he was quite capable of doing it. Unfortunately there was nobody around who was large enough to take him on with any prospect of success and he got away with it."
Gurney was impressed by George Nathan, the Chief of Staff of the British Battalion. "He is the only personality serving with the International Brigades who emerges as an authentic hero figure, with a mythology of his own. A number of individuals of all nations behaved magnificently but none of them had the essential larger-than-life quality that distinguished George Nathan."
On 6th February, 1937, Tom Wintringham became the commander of the British Battalion of the International Brigade. Gurney preferred him to Wilfred Macartney. "He was invariably pleasant, informal and unpretentious. I don't think that he really knew any more about military affairs than I did, but he was a completely sincere radical who did his best to be useful to the cause without any idea of personal aggrandizement."
After failing to take Madrid by frontal assault General Francisco Franco gave orders for the road that linked the city to the rest of Republican Spain to be cut. A Nationalist force of 40,000 men, including men from the Army of Africa, crossed the Jarama River on 11th February.
General José Miaja sent three International Brigades including the Dimitrov Battalion and the British Battalion to the Jarama Valley to block the advance. Jason Gurney was asked by Tom Wintringham to go on a scouting mission. "As soon as it was light enough to see what we were doing Wintringham assembled the scouts and we set off to explore the situation ahead of us. Our only instructions from Brigade Headquarters were that our sector would be to the south of the Morata-San Martin road and that the enemy were held up by the river forming our Western Front."
On 12th February, at what became known as Suicide Hill, the Republicans suffered heavy casualties. This included Walter Grant, Christopher Caudwell and William Briskey, who was in charge of No. 3 Company. Tom Wintringham was forced to order a retreat back to the next ridge. The Nationalists then advanced up Suicide Hill and were then routed by Republican machine-gun fire.
On the right flank, the Nationalists forced the Dimitrov Battalion to retreat. This enabled the Nationalists to virtually surround the British Battalion. Coming under heavy fire the British, now only 160 out of the original 600, had to establish defensive positions along a sunken road.
During the afternoon Jason Gurney had been ordered by Tom Wintringham to reconnoitre to the south of the sunken road: "I had only gone about 700 yards when I came across one of the most ghastly sights I have ever seen. I found a group of wounded (British) men who had been carried to a non-existent field dressing station and then forgotten. There were about fifty stretchers, but many men had already died and most of the others would be dead by morning. They had appalling wounds, mostly from artillery. One little Jewish kid of about eighteen lay on his back with his bowels exposed from his navel to his genitals and his intestines lying in a ghastly pinkish brown heap, twitching slightly as the flies searched over them. He was perfectly conscious. Another man had nine bullet holes across his chest. I held his hand until it went limp and he was dead. I went from one to the other but was absolutely powerless. Nobody cried out or screamed except they all called for water and I had none to give. I was filled with such horror at their suffering and my inability to help them that I felt I had suffered some permanent injury to my spirit."
On 13th February, 1937, Tom Wintringham was hit in the thigh while trying to organise a bayonet charge. Jock Cunningham replaced Wintringham. When he was wounded, Fred Copeman became the new commander of the British Battalion. Jason Gurney was not impressed with his new leader: "Fred Copeman, that great bull of a man, clearly visualized himself as a divinely-appointed leader by virtue of his immense strength - he had been a heavy-weight boxer in the Navy - although he was almost illiterate. Throughout his life he had used his fists to put himself in charge of any group of men he found himself among. He was completely without physical fear and seemed almost entirely indifferent to physical injury... By this time he was more or less insane, giving completely inconsequential orders to everybody in sight, and offering to bash their faces in if they did not comply."
Robert Merriman and 373 members of the Abraham Lincoln Battalion moved into the trenches on 23rd February. When the battalion was ordered over the top they were backed by a pair of tanks from the Soviet Union. On the first day 20 men were killed and nearly 60 were wounded.
On 27th February 1937, Colonel Vladimir Copic, the Yugoslav commander of the Fifteenth Brigade, ordered Robert Merriman and his men to attack the Nationalist forces again at Jarama. As soon as he left the trenches Merriman was shot in the shoulder, cracking the bone in five places. Of the 263 men who went into action that day, only 150 survived. One soldier remarked afterwards: "The battalion was named after Abraham Lincoln because he, too, was assassinated." Edwin Rolfe survived but wrote: "When we were pulled out of the lines I felt very tired and lonely and guilty. Lonely because half of the battalion had been badly shot up. And guilty because I felt I didn't deserve to be alive now, with Arnold and Nick and Paul dead."
Jason Gurney joined the Abraham Lincoln Battalion as their brigade observer. He was impressed by Marty Hourihan, his new commanding officer. "Marty, in his role of Commander, inevitably lived a rather lonely life; he had to maintain absolute neutrality without any close friendships or favourites, but he was by nature a gregarious man and the friendship which we had formed for one another was very strong. He had a terrific sense of humour and, although he had little formal education, a very good mind and a superb sense of human sympathy. He never bore grudges or carried on feuds, he could be tough as hell in public, but there was much more of sorrow for human weakness than condemnation of wickedness in his outlook."
The Battalion Political Commissar was Steve Nelson. Gurney later recalled: "Steve Nelson, a big, tough shipyard worker from Philadelphia, became the Battalion Political Commissar, but Political Commissars were not very popular in the Battalion at that time and he never tried to throw his weight around. I think that he conscientiously tried to do his best for the Battalion at Brigade HQ but he never seemed to carry much influence...I got the impression that he was a very dedicated Communist, rather humourless and uncertain of the role that he was supposed to play in the affairs of the Battalion. He never seemed to be very active and was frequently absent for several days at a time."
Gurney recalls in his autobiography, Crusade in Spain that while he was with them the battalion was visited by John Haldane, Charlotte Haldane, Clement Attlee, Henri Cartier-Bresson, John Dos Passos, Stephen Spender, W. H. Auden, Archibald MacLeish, Herbert Matthews and Ernest Hemingway.
However, by this stage Gurney had become completely disillusioned by the actions of the Political Commissioners in the Spanish Civil War. He became convinced that Steve Nelson was "responsible for the mysterious disappearances of a number of people from among our ranks and for the secret trials, for real or imagined offences, which caused so much fear and suspicion within the Battalion." Gurney later recalled: " The nobility of the cause for which I had come to Spain was clearly a fiction, and now the sudden and absolute conviction that life was an experience with no past and no future, merely ending in annihilation."
Marty Hourihan shared Gurney's feelings about the behaviour of the Political Commissioners who were taking their orders direct from the Soviet Union. He began to question the orders he was receiving from Vladimir Copic. Hourihan told Steve Nelson: "I'm not going to give any orders to the Battalion to climb out of the trench and get themselves slaughtered until there is some real support." Gurney commented that Nelson accepted this because he knew "the entire Battalion was sufficiently angry to mutiny, as it had done before."
It was while in the trenches at Jarma that Gurney was hit by a sniper's explosive bullet: "I had been hit by an explosive bullet in the outer side of my right hand which had laid it open for about two and a half inches through the flesh, and left a hole large enough to take a hen's egg. My hand had been pressed against my forehead and the explosion in the middle of my hand had knocked me out, many of the splinters had passed through into my face, and my eyes were damaged."
Gurney was taken to the American Hospital at Villa Paz near Madrid. Villa Paz had been the summer home of Alfonso XIII who had abdicated in 1931: "All the medical staff was American, under the leadership of a very large, pompous, and rather aristocratic looking gent. He was reputed to be a senior physician from New England, and the last person one would ever have imagined to have got involved in radical politics. His second in command was a surgeon of about forty-five from Chicago. In addition, there were two young doctors who worked with such tremendous energy and enthusiasm that everybody admired and loved them. They always worked together as a team and seemed to be practically inseparable."
By August 1937 Gurney had recovered enough to be sent to Barcelona: "Barcelona in August was vastly different to what it had been in December. There were far fewer people in the street. The parades with bands and banners had all gone. The euphoric revolutionary enthusiasm had disappeared and everybody seemed to be minding their own business."
The medical board at Albacete ordered Gurney to be repatriated as he was considered to be unfit for further military service. Eventually he got back to England: "I found that my mother and all my friends had heard that I had been killed. There had been no official confirmation, which was not surprising as there was not even a system of registering next of kin. Relatives and friends of the men in Spain were entirely dependent for news on gossip or reports from those who had been invalided out and returned home. This peculiarly heartless attitude was typical of the lack of concern exercised by the bureaucrats of King Street.... My future prospects were - to say the least of it - unpromising. There was clearly no possibility of continuing my career as a sculptor or in any other manual trade, and I had no idea in the world what I wanted, or was able, to do in its place."
Jason Gurney died in 1973. The following year his wife arranged for his autobiography, Crusade in Spain, to be published.