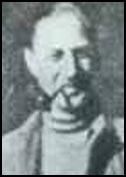 George Montague Nathan was born in 1895. According to his friend, Jason Gurney, he "was a Jew of working-class origins but was almost totally unconcerned with Judaism or class sympathy."
In 1916 Nathan joined the British Army as a private and served on the Western Front in the First World War. Within a year he had risen to the rank of sergeant major and on 9th April 1917 he was commissioned as an officer in the British Brigade of Guards.
It has been claimed by authors such as Richard Baxell that after the war Major Nathan and Wilfred Macartney worked undercover for British Intelligence with the Black and Tans in Ireland. The historian Hugh Thomas has even claimed that Nathan was involved in Limerick Curfew Murders. This was the assassination of Limerick's Mayor, George Clancy, and the previous Mayor, Michael O'Callaghan, on 6th March 1921. Irish Republican Army reprisals included the murder of a British soldier on Church Street.
According to Kenneth Sinclair Loutit, Nathan told him that his left-wing views emerged during the General Strike. "The Guards had been assigned duties in support of strike-breakers and the day came when five rounds of ammunition were issued to each man of George Nathan's platoon; Nathan got into a conversation in the ante-room of the Officers Mess about the appropriateness of using English soldiers for armed confrontation with their fellow citizens. The tone rose and Nathan's implied doubts left him in a minority of one." A senior officer turned towards Nathan and said, "I think that you should not forget that, wherever you came from, now you are one of us. You must know that you have been very lucky. If you do not appreciate this, you had better get back as soon as possible to wherever you came from."
Nathan told Kenneth Sinclair Loutit that: "The next day he was put on an infantry training course at some place in the country; as soon as he arrived there he resigned his commission. Then followed some bare and bitter years; he learnt what it meant to be jobless. He swallowed his pride and became a doorman at Peter Jones; he got involved in an attempt to form a union and lost his job."
It has been claimed by the author of With the Reds in Andalusia (1985), Joe Monks, that Nathan was turned down for Communist Party membership because of his "sexual orientation". However, Jason Gurney, who served under Nathan, has argued that he was not a communist and that it was "not in his nature to think deeply on political questions".
In December 1936 Nathan decided to fight for the Republicans in the Spanish Civil War. He joined the International Brigades and because of his military experience in the First World War he was appointed as the Chief of Staff of the British Battalion. Nathan was liked and admired by his men. Fred Copeman described him as "efficient, capable, with loads of courage; above all, a typical British officer ... who when giving orders left those receiving them under no illusions as to what was required." Jason Gurney added: "He is the only personality serving with the International Brigades who emerges as an authentic hero figure, with a mythology of his own. A number of individuals of all nations behaved magnificently but none of them had the essential larger-than-life quality that distinguished George Nathan." Joe Monks argued: "It was then that the steadiness of Nathan's splendid shoulders displayed for me that serenity which we were all striving to acquire."
Kenneth Sinclair Loutit argues in his autobiography, Very Little Luggage (2009): "I do not know how he arrived in Spain, but he had found his place in the International Brigade. Everything that he had ever learnt in his old life took on a new meaningfulness so, as an officer, he shone with a rare brilliance."
In his book, The Spanish Civil War (1961) the historian Hugh Thomas argues that Nathan in "Spain, where he invariably appeared immaculately dressed, his boots being polished to the point of dazzlement by one or other of his invariably good-looking batmen, he genuinely found himself a mercenary leader - resourceful, brave and respected by all. The very sight of Nathan, with his gold-tipped swagger stick, was an encouragement to his men." However, Jason Gurney disputes this image of Nathan: "The myth of his gold-topped swagger-stick which appears in practically every book on the Civil War is a typical example. What he really carried was a good, solid walking-stick - a very practical and useful object for climbing over rough mountain territory."
In his autobiography, Crusade in Spain, Gurney provides a detailed description of Nathan in Spain: "Physically, he was well above normal height, broad-shouldered and slim, with a very erect and military carriage. His features were unmistakably Semitic: long-faced, with a rather hawkish nose and black, curly hair. He had the most tremendous stamina and appeared to be completely impervious to physical exhaustion. I never saw him carry a weapon of any sort and although the wearing of large pistols had become a status symbol among those in positions of power, he regarded it more as an encumbrance than an asset. He had an excellent and ready sense of humour, together with enormous charm. Probably his greatest merit was his magnificent air of authority and decision. His self-assurance was so complete that he never felt the need to shout or to give orders in anything other than a quiet and normal voice. And I have never heard of his orders being questioned, as he possessed the gift of being able to instill into others the unquestionable certainty that he knew what he was doing and that it was for the best."
In his autobiography, A Memoir of the Spanish Civil War (2000), D. P. A. Stephens, a member of the Abraham Lincoln Battalion, claims that Nathan openly kissed and fondled his batman. However, Jason Gurney, who worked closely with Nathan during the Spanish Civil War argued that: "It has often been said that he was a homosexual. While it is true that he did build up a personal entourage of chauffeur, batman and so forth which may have been suspect, he always behaved with such admirable personal discretion that there was certainly never any overt suggestion of homosexual tendencies."
In Comrades and Commissars: The Lincoln Battalion in the Spanish Civil War (2007) Cecil D. Eby claims that "during lulls in the battle he entertained visitors at lunch under shaded oak trees, offering them sliced tomato salad and fruit jam, served on a table carefully laid by his batman."
George Montague Nathan was killed by a random bomb from a Junkers Ju 88 as the International Brigades at the Battle of Brunete on 16th July 1937. According to Kenneth Sinclair Loutit: "At the end of a day when, ignoring the fire directed at him, he once again, swagger stick in hand, strolled down a faltering, badly defended, Battalion position. He had been showing the crumbling Spanish infantry that holding on was easy. As always he was impeccable in his turn-out and that day, true to the tradition of the Brigade of Guards, he died with his boots clean. Hit by mortar fragments, he knew that his number was up and he asked those near him to sing him out with the marching songs of his second and final love, the International Brigade."