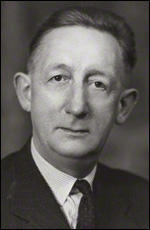 George Wigg, the eldest of six children, was born in Ramsdell on 28th November, 1900. His father, Edward William Wigg, owned a dairy business. Wigg later recalled: "Whatever the reason, my father, easy-going, indolent, disgruntled and lacking ambition, failed at everything to which he turned his hand.... My mother, intelligent, hard-working and enterprising, did all the household chores, delivered the milk, served in the shop, kept the books and tried to inspire my father with the will to work.... My mother's immense vitality and drive - she bore six children at two-yearly intervals and slaved from early morning until late at night creating a home and keeping the business going - deserved success. My father's drinking habits frustrated all her toil and her hopes of saving her marriage."
Wigg won a scholarship when he was twelve to Queen Mary's Grammar School in Basingstoke. "Never did boy go more willingly to school than young Wigg to Queen Mary's Grammar School. Never was boy brought down to earth with a more sickening thud. The Headmaster was a clergyman. Nowadays he would be called a snob, but the epithet would be unfair and inadequate. He described me and other scholarship students at the school as 'boys for whose education your (the other boys') parents are paying'. He was a drinker who used the cane to cover up his own weaknesses of character. He blamed scholarship boys for every misdemeanour and belted them - and especially me - mercilessly. I handed the beltings on; my victims told their parents; the parents told the Head; and he belted me in what became a never ending process. I hated him and I hated the school, but I got quite a lot out of it. I acquired a smattering of languages and science, subjects not taught at Fairfields Council School. I shone in geography and history... I was wounded by the continual reference to the fact that my mother took in lodgers and that my books and fees were paid for by the parents of other boys."
The failure of his father's business meant that Wigg had to leave school at fourteen. He found a job at a timber merchants. He came under the influence of his foreman, Billy Drew, a Christian Socialist. "He was one of God's good men. While I worked under his guidance he instructed me in the principles of Socialism and explained the social value of the Co-operative and Trade Union Movements... I began to attend meetings under the Reformers' Tree, a hornbeam once standing beyond the last lamp in Brook Street, and a traditional place of assembly for dissenters, radicals and preachers of new and unpopular creeds."
A few weeks before his seventeenth birthday, Wigg joined the 9th Battalion Hampshire Regiment at Hadiscoe. He was too young to fight in the First World War but on 3rd September, 1919, he was transferred to the Tank Corps. He was not too happy about being sent to break a railway strike: "I sympathized with the railwaymen's protest against wage reductions proposed by the Coalition Government. I did not share the official view that the strike was an anarchist conspiracy. I did not want to be associated with any Government-sponsored strike-breakers disguised as volunters for the job."
In 1920 Wigg was promoted to the rank of corporal and transferred to Aldershot. "I enjoyed the new life in Aldershot. The pay rise enabled me to increase the allotment to my mother and went a long way towards justifying my choice of career. Having gained a Second Class Certificate of Education while at Bovington, I was now studying for my First and, in addition, I joined English, history and science evening classes held at Aldershot Grammar School... Then came a dramatic change, promising the thrill of travel and thrusting me into the centre of world politics. I was posted to the British Forces of Occupation in Turkey." Wigg also served in Iraq, Palestine and Egypt.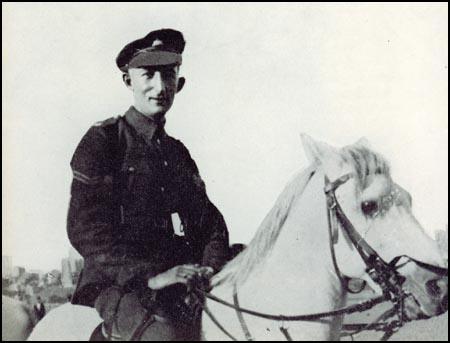 Wigg continued his education by reading widely. Wigg thought that Old Soldiers Never Die by Frank Richards was the best book he had read on the First World War. He also impressed by Memoirs of an Unconventional Soldier by General John Fuller. Wigg also read a great deal about politics. This included books by George Bernard Shaw, H. G. Wells, J. A. Hobson, G. D. H. Cole, Charles Kingsley, A. E. Housman, R. H. Tawney (The Acquisitive Society), Henry Noel Brailsford (The War of Steel and Gold: A Study of Armed Peace), Robert Cunninghame-Graham (How Capitalism Came to the Village) and Mark Rutherford (The Revolution in Tanner's Lane). Wigg later recalled that people everywhere were alive with what Robert Wilson Lynd, the radical journalist, described as "the passion of labour... to make the world a better place for the people who inhabit it."
On his return to England in 1931 he was based in Canterbury. He was active in the local Labour Party and took part in the 1931 General Election. Wigg also worked for the local Workers' Educational Association (WEA). During this period he became friends with A. D. Lindsay, master of Balliol College and Richard Sheppard, the founder of the Peace Pledge Union. "My mental turmoil in the early 1930s made me politically active." During this period he met Richard Crossman and Hugh Gaitskell. He was very impressed by Aneurin Bevan: "Nye Bevan became their star performer. A superb public speaker, Nye was master of any audience."
Wigg left the British Army in 1937 and worked full-time for the WEA. Woodrow Wyatt claims that "his belief in its virtues never faded, though he was prickly with authority when he thought it unjust... the social prejudices of the time unreasonably prevented his being a commissioned officer." Wigg became active in politics and joined the campaign against the government's policy of appeasement: "Action to prepare for armed resistance to Hitler and Mussolini was considered reprehensible. I developed a contempt for political pacifists and fence-sitters which I still feel. I have profound respect for the true pacifist and pray that in the long run he may prove to be right.... History holds the Men of Munich in derision. They were so determined to maintain the class structure of British society, which war must shake to its foundations, that they watched with equanimity the rise of Fascism in Spain, the re-armament of Germany in defiance of the Peace Treaties, Mussolini's assault on British Empire communications in his aggression against Abyssinia, and Germany's reentry into the Rhineland. Yet they were class war realists. Chamberlain's National Government put the lion's tail well and truly between its legs and convinced themselves, if and when the crunch came, that a people thus impoverished in spirit would slink away from battle."
On the outbreak of the Second World War he rejoined the army. Wigg became a lieutenant-colonel in the Royal Army Education Corps. In 1943 he became the Labour Party candidate for Dudley and stood in the 1945 General Election. During the campaign several leading figures in the party, including J. B. Priestley, Harold Laski and Hugh Dalton: "I imagine that to every candidate in an election, win or lose, the result comes as a shock; the declaration of the poll produces the final tremor after a long period of suspense and nervous tension. I was as sure as every member of the magnificent team supporting me that I would win Dudley. Yet when victory came it was awesome and almost frightening.... The polling at Dudley was: George Wigg 15,439, Major E. Brinton, Con. 9,156; Labour majority 6,283."
Soon after entering the House of Commons the Prime Minister, Clement Attlee, appointed Wigg as parliamentary private secretary to Emanuel Shinwell as Minister of Fuel and Power (1945-47), Secretary of State for War (1947-50) and Minister of Defence (1950-51). His biographer, Woodrow Wyatt, has argued: "A man of swirling emotions prone to hero worship, Wigg attached himself passionately to Emanuel Shinwell."
After the 1951 General Election Wigg returned to the backbenches. According to his friend Arnold Goodman: "He (George Wigg) has massive faults. He is impatient; he is intolerant; he is quick tempered; he is merciless to those he regards as incompetent and ineffective if he believes they are taking rewards at the rate appropriate for competence and effectiveness, but he will get up in the middle of the night to bail out the son of some acquaintance charged with a minor offence and spend hours, days and weeks arranging the boy's future and seeking to redeem him from the consequences of some foolish indiscretion."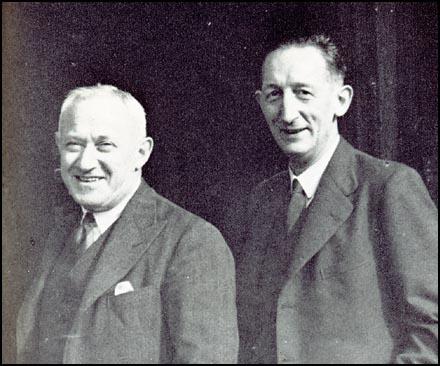 On 24th December 1962, John Lewis met Christine Keeler at a Christmas Party. Lewis found out from Keeler that she had been having a sexual relationship with John Profumo, the Minister of War and Eugene Ivanov, an naval attaché at the Soviet embassy. She also told him that she had been living with Stephen Ward and that he had introduced her to several famous people such as Profumo and Ivanov. Lewis realized that this provided him with a very good opportunity of gaining revenge on Ward as well as getting back into the House of Commons.
Lewis decided he would pass this information to George Wigg. The first meeting took place on 2nd January 1963. Wigg was interested in the story but asked Lewis to provide him with more information. Lewis now told Keeler he was willing to pay her £30,000 if her information brought the government down. Keeler responded by telling him that "Stephen (Ward) asked me to ask Jack Profumo what date the Germans were to get the bomb." Wigg's secretary remembers, "Mr Lewis constantly rang up during the day when Mr Wigg was about his parliamentary business. I frequently got the impression he wasn't completely sober. But he was insistent." On 7th January, Lewis told Wigg the story about Ward asking her to discover classified information from Profumo.
Wigg explained in his autobiography: "Lewis had attended a pre-Christmas party where a Miss Christine Keeler talked excitedly about a recent shooting incident, the first of several events destined to endow her with what she appeared to crave the reputation of being the most notorious woman in London. Miss Keeler, who said she had heard a Mr Stephen Ward refer to Lewis, asked if she could telephone him and, a few days later, sought his help. She then spoke about her friendship with John Profumo, Secretary of State for War, and with the Russian Naval Attaché, Captain Eugene Ivanov. Miss Keeler alleged that Ward had asked her to obtain from Profumo information about the supply of atomic weapons to the Germans... I rejected at once the idea that Profumo personally was a security risk. I had found him politically untrustworthy but I never regarded him as a fool, and I could not be persuaded that an obviously ignorant girl would be used as a go-between. It seemed to me the man to keep an eye on was Ivanov. Lewis agreed that the matter must be handled exclusively on the issue of security. I urged him to talk to the police and, at a later stage, advised him to talk to Commander Townsend at Scotland Yard. Lewis did talk to the police but, being dissatisfied with the results, returned to me again and again."
Warwick Charlton later explained. "John Lewis was an able politician. He had held pretty high office, but because of the way he was living he had lost his seat. He was desperate to get back in. He had two motives delivered to him by Christine: one, the Russian security thing, and, two, evidence that Stephen was a ponce. He'd have his revenge, and he had little presents to give Wigg to beat the Tory Party with, and he might get back and re-establish his reputation with Labour."
On 10th March, 1963, Wigg attended a party with Harold Wilson, the leader of the Labour Party, Richard Crossman and Barbara Castle. Crossman later recalled: "When we arrived at the party George outlined the story to us and we emphatically and unanimously repudiated it. We all felt that even if it was true and Profumo was having an affair with a call girl and that some Russian diplomat had been mixed up in it, the Labour Party simply should not touch it. I remember that we all advised Harold very strongly against it and in a way rather squashed George."
George Wigg got up in the House of Commons on 21st March and asked Home Secretary Henry Brooke, during a debate on the John Vassall affair: "I rightly use the Privilege of the House of Commons - that is what it is given me for - to ask the Home Secretary who is the senior member of the Government on the Treasury Bench now, to go to the Dispatch Box - he knows that the rumour to which I refer relates to Miss Christine Keeler and Miss Davies and a shooting by a West Indian - and, on behalf of the Government, categorically deny the truth of these rumours.... It is not good for a democratic State that rumours of this kind should spread and be inflated, and go on. Everyone knows what I am referring to, but up to now nobody has brought the matter into the open. I believe that the Vassall Tribunal need never have been set up had the nettle been firmly grasped much earlier on. We have lost some time and I plead with the Home Secretary to use that Dispatch Box to clear up all the mystery and speculation over this particular case." Richard Crossman then commented that Paris Match magazine intended to publish a full account of Keeler's relationship with John Profumo, the Minister of War, in the government. Barbara Castle also asked questions if Keeler's disappearance had anything to do with Profumo.
The following day John Profumo issued a statement: "I understand that in the debate on the Consolidated Fund Bill last night, under the protection of parliamentary privilege, the Hon. Gentlemen the Members for Dudley (George Wigg) ... spoke of rumours connecting a Minister with a Miss Keeler and a recent trial at the Central Criminal Court. It was alleged that people in high places might have been responsible for concealing information concerning the disappearance of a witness and the perversion of justice. I understand that my name has been connected with the rumours about the disappearance of Miss Keeler. I would like to take this opportunity of making a personal statement about these matters. I last saw Miss Keeler in December 1961, and I have not seen her since. I have no idea where she is now. Any suggestion that I was in any way connected with or responsible for her absence from the trial at the Old Bailey is wholly and completely untrue. My wife and I first met Miss Keeler at a house party in July 1961, at Cliveden. Among a number of people there was Doctor Stephen Ward whom we already knew slightly, and a Mr Ivanov, who was an attaché at the Russian Embassy.... Between July and December, 1961, I met Miss Keeler on about half a dozen occasions at Doctor Ward's flat, when I called to see him and his friends. Miss Keeler and, I were on friendly terms. There was no impropriety whatsoever in my acquaintanceship with Miss Keeler."
When Harold Wilson became prime minister he appointed Wigg as his Paymaster General. According to his biographer, Woodrow Wyatt: "In 1964 he became paymaster-general with direct access to the prime minister on security and wider political matters. He was sworn of the privy council at the same time. Voluble in conspiratorial style, whether in person or on the telephone - frequently at unusual hours - he achieved a domination over Wilson which irritated colleagues including Marcia Williams, whose removal from the room he once successfully demanded when he wished to speak confidentially to the prime minister. Eventually Wilson was exhausted by Wigg's constant pummelling and in 1967 adroitly removed him from his presence by making him chairman of the Horserace Betting Levy Board with a seat in the House of Lords as a life peer. Though hipped at this loss of favour and subsequently ungracious about his patron, Wigg was also delighted. Wigg loved racing almost as much as he did the army and political intrigue, and was intermittently a keen owner of indifferent horses. He had been a member of the Racecourse Betting Control Board (1957–61) and of the Horserace Totalisator Board (1961–4)."
George Wigg died in London on 11th August 1983.