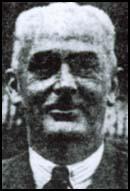 Tom Mather was born in Chorley, Lancashire, in 1888. He joined Manchester City as assistant secretary. Later, he held a similar post under John Somerville, the manager of Bolton Wanderers.
In January 1910, with Bolton firmly entrenched at the bottom of the First Division, John Somerville was sacked and replaced by Will Settle. He was unable to save the club from relegation but he steered Bolton to promotion at the first attempt. Settle also recruited a group of talented players including Ted Vizard, Joe Smith and Jimmy Seddon.
In 1911-12 Bolton Wanderers finished fourth in the First Division and in the 1914-15 they reached the semi-final of the FA Cup. However, they were beaten 2-1 by Sheffield United. At the end of the season professional football in Britain came to an end because of the First World War. In 1915 Will Settle left the club to be replaced by Tom Mather. According to Dean Hayes, the author of Bolton Wanderers (1999): "After finding certain responsibilities had been taken away from him, he left the club under something of a cloud after 17 years' service." Soon afterwards Mather was called up to join the Royal Navy and his assistant, Charles Foweraker, became the new manager.
After the First World War Mather became the manager of Southend United. He later moved to Stoke City where he helped the club win the Third Division North title in 1927 and Second Division title in 1932. Three years later he became manager of Newcastle United. This was followed by spells with Leicester City and Kilmarnock.
Tom Mather died in 1957.