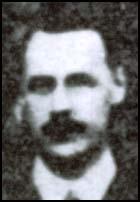 Will Settle, was the son of Miles Settle, a director of Bolton Wanderers. In 1899 Settle replaced his father on the board of the club.
In January 1910, with Bolton firmly entrenched at the bottom of the First Division, John Somerville was sacked and replaced by Settle. He was unable to save the club from relegation but he steered Bolton to promotion at the first attempt. Settle also recruited a group of talented players including Ted Vizard, Joe Smith and Jimmy Seddon.
In 1911-12 Bolton finished fourth in the First Division and in the 1914-15 they reached the semi-final of the FA Cup. However, they were beaten 2-1 by Sheffield United. At the end of the season professional football in Britain came to an end because of the First World War.
In 1915 Will Settle left the club to be replaced by Tom Mather. According to Dean Hayes, the author of Bolton Wanderers (1999): "After finding certain responsibilities had been taken away from him, he left the club under something of a cloud after 17 years' service."