The Encylopedia of British Football
Peter Connolly
Peter Connolly was born in Fife, Scotland in 1867. He played football for Kirkcaldy Wanderers before finding work at the Royal Arsenal in Woolwich in 1888.
Connolly made his debut for Woolwich Arsenal on 5th October 1889 against Lyndhurst. He was unusual player in the sense that he played as a full-back or centre-forward.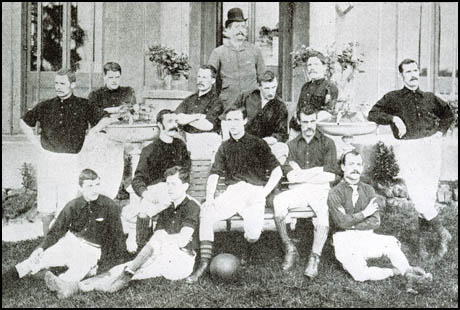 A talented footballer, after a FA Cup game in 1892 against First Division side Derby County, their captain and manager, John Goodall, attempted to sign Connolly and Bobby Buist. As Arsenal was a non-league amateur club, there was nothing they could do to stop this happening.
Peter Connolly died in September 1895, aged 28.