Apaches were nomadic tribes living in Arizona and New Mexico. The name comes from the Zuni word apachu (enemy). They travelled in small raiding bands or clans and lived in brush shelters called wickyups. There were six main tribal divisions: Jicarilla, Mescalero, Chircahua, Mimbrenos, San Carlos and Coyotero. There was little tribal solidarity and they did most of their fighting in small groups.
On 27th January, 1861, a group of Apaches led by Chatto stole cattle and kidnapped a boy from a Sonoita Valley ranch. Second Lieutenant George Bascom was sent out with 54 soldiers to recover the boy. Cochise met Bascom and told him that he would try to recover the boy. Bascom rejected the offer and instead tried to take Cochise hostage. When he tried to flee he was shot at by the soldiers. The wounded Cochise now gave orders for the execution of four white men being held in captivity. In retaliation six Apaches were hanged. Open warfare now broke out and during the next 60 days 150 white people were killed and five stage stations destroyed.
Mangas Coloradas and Cochise killed five people during an attack on a stage at Stein's Peak, New Mexico. In July, 1861 a war party murdered six white people travelling on a stage coach at Cooke's Canyon. On 14th July, 1862 Mangas Coloradas, Juh, Victorio, Geronimo and Cochise took part in the attack at Apache Pass. The Apaches also attacked stage coaches and in 1869 killed a Texas cowboy and stole 250 cattle. Cochise and his men were pursued but after a fight near Fort Bowie the soldiers were forced to retreat.
Geronimo, the leader of the Chiricahua in Arizona, went on the warpath when in 1876 the American government ordered them from their mountain homeland to the San Carlos Reservation. Geronimo refused to go and over the next few years he led a small band of warriors that raided settlements in Arizona. Geronimo also attacked American troops in the Whetstone Mountains, Arizona, on 9th January, 1877. This was followed by a rare defeat in the Leitendorf Mountains.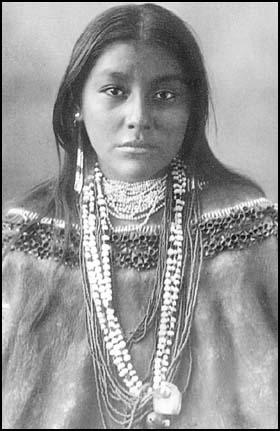 Geronimo was captured when entering the Ojo Caliente Reservation in New Mexico. Geronimo was eventually released and by April 1878 he was leading war parties in Mexico. The following year Geronimo surrendered and settled on the San Carlos Reservation.
On 21st August, 1879, Victorio took his people to the Black Range mountains. He fought off an attempt to arrest him by Major Albert Morrow. He then moved east and ambushed Mexican militia killing around 30 men. With the help of Apache scouts the army traced him in the Black Mountains. However, he once again escaped and by August 1880 was launching further attacks in West Texas.
On 15th October, 1880, Lieutenant Colonel Joaquin Terrazas finally ambushed Victorio and his men in the Tres Castillos Mountains in Chihuahua. Victorio and 77 other Apaches were killed in the fighting.
In 1881 Juh and Geronimo and their people left the reservation and headed for the Sierra Madre. In 1882 they carried out their most ambitious raid of all when they attacked San Carlos.
After the death of Juh, Geronimo became the leader of the Apache warriors still resisting white settlement. He continued to carry out raids until he took part in peace talks with General George Crook. Crook was criticized for the way he was dealing with the situation and as a result he asked to be relieved of his command.
General Nelson Miles replaced Crook and attempted to defeat Geronimo by military means. This strategy was also unsuccessful and eventually he resorting to Crook's strategy of offering a negotiated deal. In September 1886 Geronimo signed a peace treaty with Miles and the last of the Indian Wars was over.