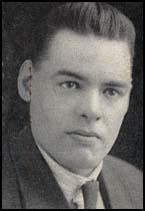 Walter Hannington was born on 17th June, 1896. He was founder member of the Communist Party of Great Britain (CPGB) in 1920. The following year he was appointed as National Organiser of the National Unemployed Workers' Movement.
On 4th August 1925, Hannington and 11 other activists, Jack Murphy, Robin Page Arnot, Ernie Cant, Tom Wintringham, Harry Pollitt, Albert Inkpin, Arthur McManus, Tom Bell, William Rust, William Gallacher and John Campbell were arrested for being members of the Communist Party of Great Britain and charged with violation of the Mutiny Act of 1797.
Tom Bell explained: "The indictment against the twelve read as follows: That between 1 January, 1924, and 21 October, 1925, the prisoners had: 1. Conspired to publish a seditious libel. 2. Conspired to incite to commit breaches of the Incitement to Mutiny Act, 1797. 3. Conspired to endeavour to seduce persons serving in His Majesty's forces to whom might come certain published books and pamphlets, to wit, the Workers' Weekly, and certain other publications mentioned in the indictment, and to incite them to mutiny." It was believed that the arrests was an attempt by the government to weaken the labour movement in preparation for the impending General Strike.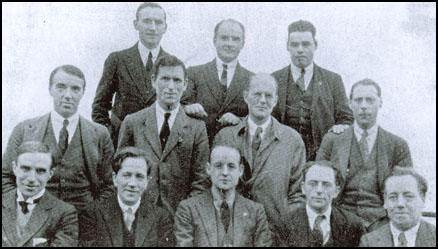 The Communist Party of Great Britain decided that William Gallacher, John R. Campbell and Harry Pollitt should defend themselves. Tom Bell added: "their speeches were prepared, and approved by the Political Bureau (of the CPGB). To challenge the legality of the proceedings Sir Henry Slesser was engaged to defend the others. During the trial Judge Swift declared that it was "no crime to be a Communist or hold communist opinions, but it was a crime to belong to this Communist Party."
John Campbell later wrote: "The Government was wise enough not to rest its case on the activity of the accused in organising resistance to wage cuts, but on their dissemination of "seditious" communist literature, (particularly the resolutions of the Communist International), their speeches, and occasional articles... Five of the prisoners who had previous convictions, Gallacher, Hannington, Inkpin, Pollitt and Rust, were sentenced to twelve months' imprisonment and the others (after rejecting the Judge's offer that they could go free if they renounced their political activity) were sentenced to six months."
In 1936 Hannington wrote about his experiences as leader of the National Unemployed Workers' Movement, entitled Unemployed Struggles 1919-1936. This was followed by The Problem of the Distressed Areas (1937), A Short History of the Unemployed (1938) and Fascist Danger and the Unemployed (1939). Just before the outbreak of the Second World War Hannington became National Organiser of the Amalgamated Engineering Union.
Walter Hannington died on 17th November 1966.