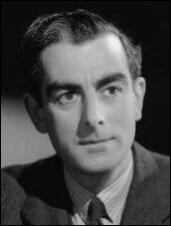 William Warbey, the son of a stationer, was born in London on 16th August, 1903. After being educated at the London School of Economics he became a school teacher.
A member of the Labour Party he was elected to represent Luton in the 1945 General Election. In the House of Commons Warbey associated with a group of left-wing members that included John Platts-Mills, Konni Zilliacus, Lester Hutchinson, Ian Mikardo, Barbara Castle, Sydney Silverman, Geoffrey Bing, Emrys Hughes, D. N. Pritt, Leslie Solley, William Gallacher and Phil Piratin.
Warbey's opposition to the Cold War and the North Atlantic Treaty Organization (NATO) made him an unpopular figure in post-war England and he was defeated when he stood at Luton in the 1950 General Election.
After leaving the House of Commons Warby worked as editor of the educational journal, Look and Listen. He returned to parliament when he was elected to represent Broxtowe in September, 1953. In May 1955 he moved to Ashfield and held the seat until he retired.
In 1965 Warby joined Michael Foot, Konni Zilliacus, William Warbey, Russell Kerr, Norman Atkinson, Stan Newens, and Sydney Silverman in protesting against American intervention in Vietnam. However, Zilliacus and his friends were unable to persuade the Labour prime minister, Harold Wilson, to condemn US policy on Vietnam.
Warbey left the House of Commons in 1966. He continued to be involved in politics and was Executive Director of Organisation for World Political and Social Studies and Secretary of the World Studies Trust. He also wrote a biography of Ho Chi Minh.
William Warbey died on 6th May 1980.