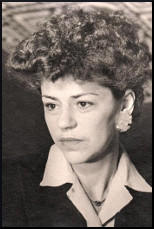 Alice Kohlmann, the daughter of Israel and Gisella Kohlman, was born in Vienna in 1910. She married Karl Friedmann in 1928 but the following year they were divorced and she returned to live with her parents. Like her parents she was a left-wing activist and in 1932 she was briefly arrested. it is believed that around this time she was recruited as a NKVD agent.
Litzi Friedmann met Kim Philby in 1933. "When I first met Kim he had just come down from Cambridge and had come to Vienna to learn German. He stayed with my parents as a paying guest and we went out together sometimes. He had very leftish views and was very progressive. I was a member of the Communist Party, which was then illegal and worked underground. We had an affair and I was fond of Kim." (1) Philby immediately fell in love with the 23 year old Litzi, who has been described as "dark-haired, Jewish, vivacious, direct to the point of bluntness". "When Philby met Litzi, he was still a virgin and a political naif; she swiftly attended to both deficiencies. Litzi was a fully committed revolutionary... Philby was instantly besotted." (2)
Natasha Walter has argued: "For her, the young Englishman who presented himself at her door in 1933 was, at first, a potentially useful helper and source of funds.... Philby had already been intellectually convinced by communism, but Friedman radicalised him. He began to work with her - begging people for money, acting as a courier for underground organisations, helping hunted militants to get out of Vienna, and seeing what the fight against fascism meant for people risking their lives because of it. As he himself said later, these experiences crystallised his faith." (3)
Litzi Friedmann in Vienna
Chancellor Engelbert Dollfuss instigated the suppression of the left and after banning trade unions ordered the arrest of socialists and communists. It is estimated that in four days 1,500 people were arrested and most of the leaders were executed. Philby realised that a British passport would offer Litzi protection and on 24th February 1934 he married her in Vienna Town Hall. "The police were hunting down active communists, and I found out that they were after me. One way I could avoid arrest was to marry Kim and get a British passport and leave the country. And this is what I did. I wouldn't call it exactly a marriage of convenience. I suppose it was partly that and partly love." (4) A few weeks later the married couple arrived in London. They lived with Philby's mother, who wrote to her husband in Saudi Arabia: "I do hope Kim gets a job to get him off this bloody communism... He's not quite extreme yet, but may become so." (5)
While in London she met an old friend, Edith Tudor Hart. She had also been born in Vienna and recently married an Englishman, Alex Tudor Hart. In January 1934 Arnold Deutsch, one of NKVD's agents, was sent to London. As a cover for his spying activities he did post-graduate work at London University. In May he made contact with Edith and Litzi. They discussed the recruitment of Soviet spies. Litzi suggested her husband. "According to her report on Philby's file, through her own contacts with the Austrian underground Tudor Hart ran a swift check and, when this proved positive, Deutsch immediately recommended... that he pre-empt the standard operating procedure by authorizing a preliminary personal sounding out of Philby." (6)
Philby later admitted. "Lizzy came home one evening and told me that she had arranged for me to meet a 'man of decisive importance'. I questioned her about it but she would give me no details. The rendezvous took place in Regents Park. The man described himself as Otto. I discovered much later from a photograph in MI5 files that the name he went by was Arnold Deutsch. I think that he was of Czech origin; about 5ft 7in, stout, with blue eyes and light curly hair. Though a convinced Communist, he had a strong humanistic streak. He hated London, adored Paris, and spoke of it with deeply loving affection. He was a man of considerable cultural background." (7)
Deutsch asked Philby if he was willing to spy for the Soviet Union: "Otto spoke at great length, arguing that a person with my family background and possibilities could do far more for Communism than the run-of-the-mill Party member or sympathiser... I accepted. His first instructions were that both Lizzy and I should break off as quickly as possible all personal contact with our Communist friends." It is claimed by Christopher Andrew, the author of The Defence of the Realm: The Authorized History of MI5 (2009) that Philby became the first of "the ablest group of British agents ever recruited by a foreign intelligence service." (8)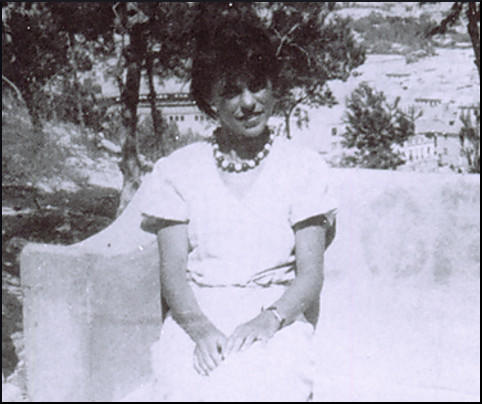 Litzi and Kim Philby visited Spain on behalf of the NKVD in February 1934. However, his Soviet controllers began to grow concerned about their marriage. It was a constant reminder that in the past he had held left-wing views. As Phillip Knightley, the author of Philby: KGB Masterspy (1988) has pointed out: "Litzi was a constant reminder to Philby's friends and colleagues that he had spent time in Vienna, that he had rescued this Austrian girl because she was in danger of arrest as a communist, and that he married her to get her a British passport. If, as the Russians wanted, Philby was to establish an impeccable right-wing persona, Litzi, a Jewish communist, was going to be a continuing handicap. There is evidence that Philby's Russian control told him - and perhaps Litzi too - that from now on Philby would operate better alone." (9) Philby told his close friend, Jim Lees, that he would "have to get rid of Litzi". (10)
The outbreak of the Spanish Civil War in July 1936 offered Kim Philby a solution to the problem of how to get away from Litzi. Philby was instructed to go to Spain using freelance journalism as a cover. His main objective was to "spy on the Nationalists and to report back on troop movements, communications, morale, and the military support being provided to Franco's forces by Germany and Italy". (11) Philby quickly ingratiated himself with the people surrounding General Francisco Franco. It also enabled him to get several pro-Franco articles published in The Times to help develop his image as a neo-fascist.
When he arrived back in London Philby cut off all contact with Litzi Friedmann. Litzi began a relationship with refugee Georg Honigmann, a former activist in the German Communist Party (KPD). After the war they moved to East Germany and Honigmann became an editor of Berliner Zeitung. Philby contacted Litzi in 1946 to ask her for a divorce as he was anxious to marry Aileen Furse, the mother of his three children. Litzi agreed to petition for a divorce on the grounds of Philby's adultery with Aileen. The decree was made absolute on 17th September 1946. Kim and Aileen were married a week later. He was thirty-four; she was thirty-five and seven months pregnant with their fourth child. (12)
Litzi Friedmann had a daughter, Barbara Honigmann, in 1949. Litzi found work in the film business, specializing in dubbing films from English into German and vice-versa. In 1966 she divorced Honigmann and went to live on her own in a flat in Karlshorst, a suburb of East Berlin. Phillip Knightley interviewed her for his book, Philby: KGB Masterspy (1988): "She had a good income and freedom to travel to the West once a year. Today, even as a grandmother of seventy-eight she retains her youthful attractions - sharp intelligence, a love of life, and a sparkling vivaciousness." (13)
Litzi Friedmann died in 1991.