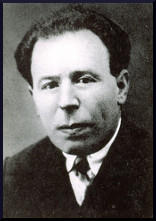 Jacob Golos was born into a Jewish family in Dnipropetrovsk, Russia, on 24th April, 1889. Kathryn S. Olmsted has argued: "He (Jacob Golos) had been born an outsider, a Jew in the anti-Semitic Russian empire. His family was rather wealthy, but, like many Jews in Russia, they were attracted by the Communist promise to overthrow the bloody Russian dictatorship. At the age of eight, he braved the secret police by distributing illegal Communist literature. When he was a teenager, the police threw him in prison for his Bolshevik activities." (1)
As a young man he joined the Social Democratic Labour Party and in 1904 became active in the Bolsheviks. Golos took part in the 1905 Russian Revolution and helped to establish a Soviet in his local area. He also organized an illegal revolutionary printing. press.
In 1907 Golos was arrested "for operating a clandestine Bolshevik printing house". He was found guilty and sentenced to eight years hard labour. He was later exiled to Yakutia in Siberia. However, he managed to escape and was able to reach San Francisco in 1910. Soon afterwards he found employment as a printer. Over the next few years his sisters and parents also came to America. (2)
Golos moved to New York City in 1912. He was active in both the Russian Socialist Federation and the Socialist Party of America. Golos also raised funds for the Bolshevik Party and after the Russian Revolution he returned to California and obtained employment as a fruit picker.
Communist Party of the United States
In September 1919, Jacob Golos joined Jay Lovestone, Earl Browder, John Reed, James Cannon, Bertram Wolfe, William Bross Lloyd, Benjamin Gitlow, Charles Ruthenberg, Mikhail Borodin, William Dunne, Elizabeth Gurley Flynn, Louis Fraina, Ella Reeve Bloor, Rose Pastor Stokes, Claude McKay, Max Shachtman, Martin Abern, Michael Gold and Robert Minor, in forming the Communist Party of the United States (CPUS). Within a few weeks it had 60,000 members whereas the Socialist Party of America had only 40,000.
In 1921 Golos began working as an organizer at the Communist Party in Chicago. Over the next few years he held a series of posts within the party. Kathryn S. Olmsted has pointed out: "The stocky, sandy-haired ideologue was deeply involved in Party factional disputes and organizational efforts. By the early 1920s he was helping to organize workers and to write, edit, publish, and distribute Communist newspapers. The fledgling Bureau of Investigation began to follow his activities as early as 1922." (3)
In 1926 he returned to the Soviet Union. Two years later, Jay Lovestone, the General Secretary of the CPUS, requested the return of Jacob Golos: "Comrade Golos has considerable influence among Russian laboring masses in the United States." Golos also became involved in intelligence work and by 1933 he was working for Gaik Ovakimyan, the NKVD station chief in New York City. Secret Soviet intelligence cables from Golos as "our reliable man in the U.S."
Jacob Golos & Elizabeth Bentley
Jacob Golos met Elizabeth Bentley for the first time on 15th October, 1938. Kathryn S. Olmsted described their first meeting in her book, Red Spy Queen (2002) with the spy who told her his name was Timmy: "Like any good spy, Golos did not stand out in a crowd. A heavy-set, rather nondescript man in a bad suit and scuffed shoes, he did not make a favorable first impression on Elizabeth. At five feet two inches, he was seven inches shorter than the strapping young woman he hoped to use as a source. She eyed with disapproval his tattered felt hat and shabby car." However, she gradually changed her mind about Golos: "He seemed intelligent and thoughtful. Soon she found herself telling him the story of her life, including her disappointing earlier contacts with the Soviet underground. As she warmed to him, Timmy seemed to grow better looking. He was no longer short and squat but 'powerfully built'; he was not colorless but had 'startlingly blue' eyes that stared straight into hers... Though she was intimidated, she felt flattered by the attention that this powerful Communist was giving her." (6)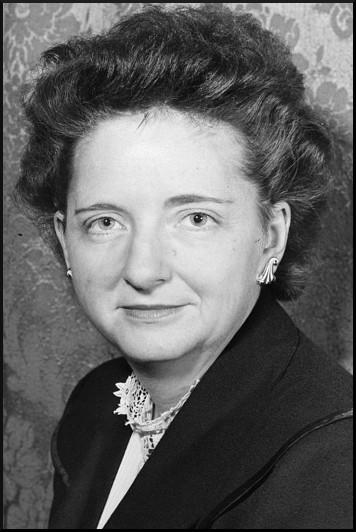 Elizabeth Bentley agreed to become a Soviet spy. He told her. "You are no longer an ordinary Communist but a member of the underground. You must cut yourself off completely from all your old Communist friends." Instead she was to mix with fascists in New York City. Her friends might regard her as a traitor, but "the Party would not ask this sacrifice of you if it were not vitally important." (7)
In September 1939, Major Pavel Fitin, now the head of NKVD's foreign intelligence unit, reported to Lavrenty Beria, the Commissioner of Internal Affairs, that: "The American Trotskyite organization is the strongest in membership and financing among all the Trotskyite groupings." (8) A memorandum was circulated that suggested that one of the most important Soviet spies in America, Jacob Golos, was not to be trusted: "since he knows a great deal about the station's work, I would consider it expedient to bring him to the Soviet Union and arrest him." (9) Later that month Fitin wrote to Beria proposing the recall of two agents that had been "exposed to the agent Golos, who is strongly suspected of Trotskyite activities". (10) However, Golos was an American citizen and refused offers to visit Moscow.
Jacob Golos ran a travel agency, World Tourists in New York City. It was a front for Soviet clandestine work. (11) Soon after he recruited Bentley as a spy, his office was raided by officials of the Justice Department. Some of these documents showed that Earl Browder, the leader of the Communist Party of the United States, had travelled on a false passport. Browder was arrested and Golos told Bentley: "Earl is my friend. It is my carelessness that is going to send him to jail." Bentley later recalled that the incident took its toll on Golos: "His red hair was becoming grayer and sparser, his blue eyes seemed to have no more fire in them, his face became habitually white and taut." (12)
According to Bentley, United States officials agreed to drop the whole investigation, if Golos pleaded guilty. He told her that Moscow insisted that he went along with the deal. "I never thought that I would live to see the day when I would have to plead guilty in a bourgeois court." He complained that they had forced him to become a "sacrificial goat". On 15th March, 1940, Golos received a $500 fine and placed on four months probation. (13)
The FBI continued to follow Golos and on 18th January, 1941, they saw him exchange documents with Gaik Ovakimyan. The FBI also observed Golos meeting Elizabeth Bentley at the offices of the of the U.S. Service and Shipping Corporation. The agents wondered if she might be a Soviet spy as well and she was followed. On 23rd May, 1941, Ovakimyan was arrested and deported. Bentley was followed until surveillance was stopped on 20th August, 1941. (14)
Moscow instructed Golos to be far more careful with his contacts with his network. John Hazard Reynolds was selected to take over the running of the U.S. Service and Shipping Corporation. Reynolds was a millionaire who put up $5,000 in capital. The Communist Party of the United States also donated $15,000 to help run the company. Reynolds employed Bentley as vice president of the company as a cover for her spying operations. However, she did not get on well with Reynolds: "His slightly arrogant manner and his accent said loudly Park Avenue, the Racket Club, and the Plaza." (15)
Golos health began to deteriorate and so Elizabeth Bentley began to take over some of his duties. This included visiting Washington to pick up documents from Nathan Silvermaster who lived in a flat with his wife and another spy, Ludwig Ullman. Helen Silvermaster was highly suspicious of Bentley and she told Golos that she was convinced that she was an undercover agent for the FBI. Golos told her that she was being ridiculous and that she had no choice but to work with her. The Silvermasters reluctantly accepted Bentley as their new contact."
Silvermaster and Ullman became an important source of material: As Kathryn S. Olmsted, the author of Red Spy Queen (2002), points out: "Every two weeks, Elizabeth would travel to Washington to pick up documents from the Silvermasters, collect their Party dues, and deliver Communist literature. Soon the flow of documents grew so large that Ullmann, an amateur photographer, set up a darkroom in their basement. Elizabeth usually collected at least two or three rolls of microfilmed secret documents, and one time received as many as forty. She would stuff all the film and documents into a knitting bag or other innocent feminine accessory, then take it back to New York on the train. The knitting bag soon bulged with critical documents from the U.S. government." (16)
Another important spy was William Remington. An economist, he also worked for the National Resources Planning Board and the Office of Price Administration of the Office for Emergency Management. In February 1942 he joined the War Production Board. It has been claimed that: "Remington and his wife, Ann, longed to reestablish contact with the Party in Washington, but they knew that open membership would hurt Bill's career. As a solution some Party friends introduced them to a mysterious, redheaded man with an Eastern European accent." (17) The man's real name was Jacob Golos and he passed him onto Bentley.
Over the next two years, Bentley met Remington on a regular basis. She later recalled that he gave her classified information on aircraft production and testing. She claimed that "he was one of the most frightened people with whom I have ever had to deal". Eventually, he refused to meet Bentley and openly joined pro-Communist organizations in the hope that he would lessen his value as a spy. Bentley dismissed Remington as "a small boy trying to avoid moving the lawn or cleaning out the furnace when he would much rather go fishing." Bentley advised Golos that they should drop him but he insisted that they remained in contact as other powerful members of the network might be able to "push him into a really good position." (18)
Elizabeth Bentley knew that Jacob Golos was a dying man: "I knew now that Yasha was a dying man and that the end might come at any moment - it was only by some miracle of will power he was still alive." Golos also began to question the policies of Joseph Stalin. Bentley later said that "he said he fought for Communism and now he was beginning to wonder." (19)
Bentley woke up on 27th November, 1943, hearing "horrible choking sounds" coming from her lover. She tried frantically to wake him from what appeared to be a heart attack. Bentley called an ambulance but the doctors were unable to revive him. When the police arrived she pretended that she worked with the man and had just called in to see how he was because she knew he had been ill. Bentley then travelled to his office and destroyed all the documents in the safe. (20)
On January 18, 1941, bureau agents were tailing an espionage suspect, a secretive Russian named Gaik Ovakimian. They observed him meet Golos, a convicted Soviet agent, on a Manhattan street. Over the next few weeks, the agents saw Golos meet Ovakimian several times, and even watched the two men exchange documents.

The meetings intrigued FBI officials who were trying to uncover Soviet spy networks in America. The bureau had not shown much interest in Soviet espionage before the Nazi-Soviet Pact, but in 1940 agents began to piece together a picture of Russian intelligence in this country. They quickly identified Ovakimian, a Soviet who nominally worked for the Soviet trading firm, Amtorg, as a possible spy. Although they did not know it at the time, Ovakimian was actually the head of Soviet espionage in the United States from 1933 to 1941.

Based on his numerous meetings with Ovakimian, Golos fell under bureau suspicion as well. The FBI began sporadically tailing Golos and filing reports on his movements from the winter of 1941 until September of that year. Agents observed him going to the offices of the U.S. Service and Shipping Corporation, where Elizabeth worked, and an apartment at 58 Barrow Street, where she lived. It became apparent that Golos, though he kept a hotel room elsewhere, was living with this woman. The agents wondered if she might be a Soviet spy as well. On May 23, 1941, shortly after they arrested and deported Ovakimian, bureau agents began tailing her.

Elizabeth grew terrified that she might be arrested at any time. She tried desperately to ensure that the tails never witnessed her meeting with important contacts. Very quickly, she "developed an incredible number of ruses" for shaking a tail, including sneaking out of fire exits, abruptly changing direction, and boldly walking up to her pursuer and asking him for directions."

Her tactics worked. The FBI found nothing interesting in her activities. The surveillance was stopped on August 20, 1941, after just a few months.
(8) Venona File 35112 page 5
(9) Venona File 70994 page 101
(10) Pavel Fitin, memorandum to wrote to Lavrenty Beria (September 1939)
(11) Silvermaster FBI File 65-56402-1976