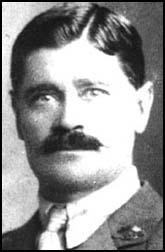 William Birdwood was born in Bombay in on 13th September 1865. Educated at Sandhurst he was commissioned in 1885 and from 1887 served in the India Army.
At the beginning of the First World War Birdwood was put in command of the Australian and New Zealand contingents that took part in the Dardanelles offensive and was responsible for the Gallipoli landings.
After it was decided to withdraw from the area, Birdwood took his troops to the Western Front where took part in the major battles at the Somme and Ypres. In May 1918 Birdwood was replaced by General John Monash as commander of the Australian Imperial Force.
After the First World War Birdwood returned to India to command the Northern Army. He became Commander-in-Chief in 1925 and retired in 1930.
Sir William Birdwood died on 17th May 1951.