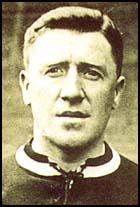 Danny Shea was born in Wapping, London, in November, 1887. He was 21 years old and playing football for the Builders Arms pub team in Stratford when he was discovered by West Ham United coach, Charlie Paynter, in 1908.
Shea, a skillful inside-forward, was an immediate success. In his first season in the Southern League he ended up as top scorer with 20 goals. This was followed by 31 (1909-10), 28 (1910-11) and 24 (1911-12). All told he had scored 103 goals in a 166 games. Shea was described as "an artful schemer and delicate dribbler who had the knack of wheeling suddenly when near goal and unleashing a thunderbolt shot."
Blackburn Rovers, who had won the First Division of the Football League title in the 1911-12 season. They struggled for goals the following season and decided to pay a British record transfer fee of £2,000 for Shea. Syd King, the manager of West Ham United, used some of this money to buy Richard Leafe from Sheffield United.
Blackburn only finished 5th that season. However, in the 1913-14 season, Blackburn won their second title in three years. Blackburn obtained 51 points, 7 more than their nearest rivals, Aston Villa. Shea was top scorer with 27 goals.
The following season Blackburn Rovers scored 83 goals, the highest in the First Division. However, their defence was not as good and Blackburn finished 3rd behind the champions, Everton. Patsy Gallagher, described Shea as "one of the greatest ball artists who has ever played for England... his manipulation of the ball was bewildering."
In 1914 Shea obtained his first international cap playing for England against Ireland. Despite the surprise 3-1 defeat, he was retained for the game against Wales. The outbreak of the First World War brought an end to Shea's international career and professional football in Britain. Shea returned to the East End where he worked as a docker for the rest of the war.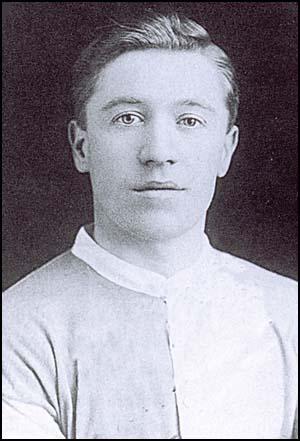 At the end of the war Shea was in his thirties and past his best. He left Blackburn Rovers in 1919. During his time with this First Division club he scored 61 goals in 97 games. After short spells with Celtic and West Ham United he signed for Fulham in 1920. Over the next two years he scored 23 goals in 100 games.
Shea also played for Coventry City (1923-24), Clapton Orient (1924-25) and Sheppey United before he retired in 1926. Shea then went abroad and coached in Zurich, Switzerland. On his return to England he became a publican.
Danny Shea died in Wapping, London, on 25th December, 1960.
One incident stands out in that unlucky season. It concerns Danny Shea, Blackburn Rovers inside-right who, during the course of the game with us, brought off a feat that I had never previously seen - nor have seen since. He headed his own centre into our net.

Shea got the ball wide of our goal near the junction of the penalty-area and goal-line. He scooped his centre high in the air, dashed forward and headed the ball past our goalkeeper.

Danny at that time was the highest-priced player in the game. He had been transferred from West Ham United to the Rovers at a fee of £1,850. The stocky, fast and hard-shooting inside-right played a big part in helping the Rovers to win the First Division championship that year.