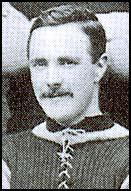 John Cowan, the older brother of James Cowan, was born in Renton, Scotland, on 12th December 1870. An outside-left, he played football for Vale of Leven and Glasgow Rangers in the Scottish League, before joining Aston Villa in August 1895.
Aston Villa won the First Division title in 1895-96. Cowan scored 9 goals in 22 games that season, and was part of a foward line that included Johnny Campbell (26), John Devey (16), Charlie Athersmith (8) and Dennis Hodgetts (3). As Philip Gibbons pointed out in Association Football in Victorian England: "Aston Villa had twice won the League Championship, as well as the FA Cup, during the three previous seasons, with a team generally acknowledged as the finest in the land."
On 30th January, 1897, Aston Villa beat Newcastle United 5-0 in the third round of the FA Cup. They went onto beat Notts County (2-0), Preston North End (3-2) and Liverpool (3-0) to reach the final against Everton. A crowd of 60,000 arrived at Crystal Palace to watch the final. Charlie Athersmith scored the opening goal but Everton hit back with goals from Jack Bell and Richard Boyle. Aston Villa continued to dominate the game and added two more from George Wheldon and Jimmy Crabtree. That finished the scoring and therefore Aston Villa had emulated the great Preston North End side that had achieved the FA Cup and Football League double in 1888-89 season.
Aston Villa retained the title the following season by beating the runners-up, Sheffield United, by an amazing 11 points. Aston Villa scored 73 goals that season with Cowan scoring 7 in 15 games. As a result of the form of Stephen Smith, Cowan was unable to obtain a regular place in the 1898-99 championship winning team. John Cowan only played 7 games that season.
In June 1899, Cowan moved to Dundee Harp in Scotland. He retired from football in May 1901.
John Cowan died in Scotland in May 1937.