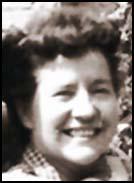 Marguerite Roberts was born on 21st February, 1905. She moved to Hollywood and found work as a secretary at Fox. Her real desire was to be a screenwriter and she sold her first script in 1931. This was followed by Jimmy and Sally (1933), College Scandal (1935), Men Without Names (1935), Hollywood Boulevard (1936) and Wild Money (1937).
In 1938 she married the writer John Sanford. She was now a $2,500-a-week contract writer at MGM. She later claimed she preferred writing roles for tough men: "I was weaned on stories about gunfighters and their doings, and I know all the lingo too. My grandfather came West as far as Colorado by covered wagon. He was a sheriff in the state's wildest days."
Other screenplays by Roberts include Escape (1940), Ziegfeld Girl (1941), Somewhere I'll Find You (1942), Dragon Seed (1944), Undercurrent (1946), The Sea of Grass (1947), Desire Me (1947), If Winter Comes (1947), Ambush (1949), Soldiers Three (1951) and Ivanhoe (1951).
Roberts was a member of the American Communist Party and in 1951 she was ordered to appear before the House of Un-American Activities Committee. Roberts and her husband refused to name fellow members of the party and were both blacklisted.
After the blacklist was lifted Roberts wrote Diamond Head (1963), Rampage (1963), Love Has Many Faces (1965), Five Card Stud (1968), True Grit (1969), Norwood (1970), Shoot Out (1971) and Red Sky in the Morning (1971).
Marguerite Roberts died on 17th February, 1989. Her husband, John Sanford, published a memoir of her, A Palace of Silver, in 2002.