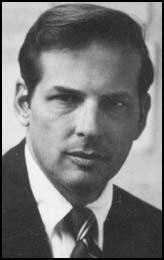 Robert A. Caro was born in New York. After graduating from Princeton University he became a Nieman Fellow at Harvard University. Later he worked as an investigative reporter for Newsday.
Caro's book, The Power Broker: Robert Moses and the Fall of New York won the Pulitzer Prize for Biography and the Francis Parkman Prize from the Society of American Historians.
Other the last 25 years Caro has been writing about the life and career of Lyndon B. Johnson. This includes The Path to Power (1982), Means of Ascent (1990) and Master of the Senate (2002).