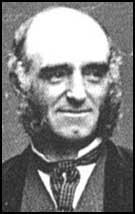 Samuel Fielden, the eldest son of John Fielden, and the grandson of Joshua Fielden, was born in Todmorden in 1816. Samuel was sent to Strand School near Manchester that was run by a Unitarian minister. While in the city Samuel met and was deeply influenced by William Gaskell, the husband of the novelist, Elizabeth Gaskell.
After studying at the Nonconformist, Manchester College in York, Samuel joined the family textile business in Todmorden. With his father, John Fielden, MP for Oldham and leading the campaign against child labour, Samuel quickly became the dominant figure in the family business.
John Fielden retired in 1845 and Samuel and his younger brother, John and John Holt, the senior manager in the company, became joint partners in the new company. Lumbutts Mill and Waterside Mill were both enlarged and between 1849 and 1851, the company invested £57,000 in the latest spinning and weaving machines. In 1854 the company also purchased the latest 80 horse-power steam engines to drive its machinery. The mills owned by Fielden Brothers were now burning 900 tons of coal a month.
By 1855 Fielden Brothers owned 1,600 looms and 100,000 spindles and employed 1,925 people, about one fifth of Todmorden's textile workforce. The company was now producing 7 million pounds of cloth with an annual turnover of over £450,000. As well as running Fielden Brothers, Samuel Fielden was also a major shareholder and director of the Lancashire and Yorkshire Railway Company.
Although extremely wealthy, Fielden, like his father, John Fielden, held progressive political and religious views. A strong supporter of the Liberal Party, he was a regular writer of letters to The Times advocated that employers had a responsibility to protect and care for their workers.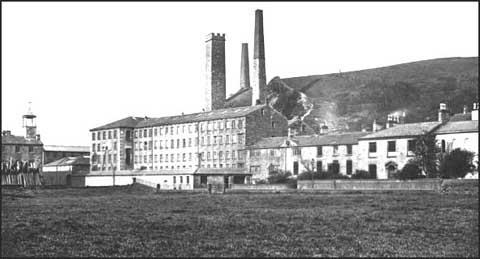 Samuel Fielden and his friend, Thomas Ashton, were the main financial supporters of Owens College, the Nonconformist education establishment founded in Manchester by the cotton-merchant, John Owens. By 1870 Fielden and Ashton raised £200,000 for the college. The following year Fielden endowed the college with a £700 lectureship in Mathematics.
Other organizations that benefited from Fielden's generosity included the Manchester College for Women, the Lancashire Unitarian Mission, the Manchester Royal Hospital and the Manchester Discharged Prisoners Aid Society. Overall, Fielden gave away £90,000 to charitable causes during his lifetime.
When Samuel Fielden died in 1889 he left £145,566 in his will. Of this, a total of £30,000, was given to local hospitals, schools and other charitable institutions.