Vladimir Antonov-Ovseenko
Vladimir Antonov-Ovseenko, the son of a military officer, was born in Russia in 1884. he was educated at the Voronezh Military School and the Nikolaevsk Army Engineering College. During this period Antonov-Ovseenko began to question the political system that existed in Russia and in 1901 was expelled from college for refusing to take the oath of loyalty to Nicholas II.
Antonov-Ovseenko moved to Warsaw where he joined the illegal Social Democratic Labour Party. The following year he found work as a labourer in the Alexander Docks in St. Petersburg and then as a coachman for the Society for the Protection of Animals.
At its Second Congress of the Social Democratic Labour Party in London in 1903, there was a dispute between two of its leaders, Lenin and Julius Martov. Lenin argued for a small party of professional revolutionaries with a large fringe of non-party sympathizers and supporters. Martov disagreed believing it was better to have a large party of activists. Martov won the vote 28-23 but Lenin was unwilling to accept the result and formed a faction known as the Bolsheviks. Those who remained loyal to Martov became known as Mensheviks. Antonov-Ovseenko, along with George Plekhanov, Pavel Axelrod, Leon Trotsky, Vera Zasulich, Irakli Tsereteli, Moisei Uritsky, Noi Zhordania and Fedor Dan, supported Julius Martov.
In August 1904 Antonov-Ovseenko was arrested for distributing illegal political propaganda. He was released and sent to Warsaw where he became a junior officer in the Kolyvan Infantry Regiment. He used his position to recruit junior officers to the Mensheviks.
Antonov-Ovseenko deserted from the army during the 1905 Revolution. He joined the Menshevik Military Committee and edited the underground newspaper Kazarma (Garrison). However, he was arrested in April, 1906, but escaped from Sushchevsky Prison. Captured again in June, he was sentenced to death (later commuted to twenty years hard labour in Siberia).
In June, 1907, a group of Mensheviks freed Antonov-Ovseenko by blowing a hole in the prison wall. He later recalled: "Within a month I was in Sebastopol under orders from the Central Committee to prepare an insurrection. It broke out suddenly in June, and I was arrested in the street as I tried to shoot my way through a cordon of police and soldiers surrounding the house where a meeting of representatives from military units was in progress. I was imprisoned for a year without my true identity being revealed and then I was sentenced to death, which eight days later was commuted to twenty years' hard labour.... On the eve of our departure from Sebastopol, I escaped with twenty others during an excercise period by blowing a hole in the wall and firing on the warders and sentry. This breakout was organized by Comrade Konstantin who had come from Moscow."
Antonov-Ovseenko spent some time hiding in Finland until he could be provided with a false passport that would enable him to return to Russia. Based in Moscow he organized workers' cooperatives and editing illegal newspapers. After two further arrests Antonov-Ovseenko left Russia and went to live in France. He joined other revolutionaries in exile and as well as becoming secretary of the Parisian Labour Bureau wrote for the radical newspaper, Golos (Voice).
Antonov-Ovseenko returned to Russia after the February Revolution. In May he joined the Bolsheviks and soon afterwards was appointed to the party's Central Committee. Antonov-Ovseenko was the main architect of the armed insurrection and led the Red Guards that seized the Winter Palace on the 25th October, 1917. After the October Revolution he was appointed Commissar for Military Affairs in Petrograd and Commisssar of War.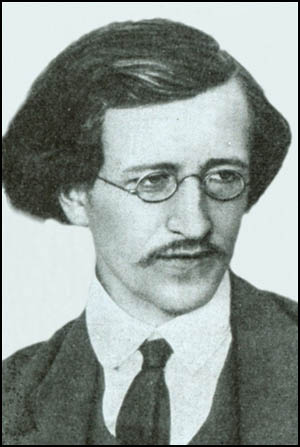 During the Civil War Antonov-Ovseenko commanded the Bolshevik campaign in the Ukraine and organized famine relief in Samara province. Antonov-Ovseenko worked closely with Leon Trotsky and in 1922 he was appointed Chief of Political Administration of the Red Army.
At the Communist Party Congress in 1922 Antonov-Ovseenko attacked Lenin for making political compromises with the kulaks and foreign capitalism. He also supported the idea of permanent revolution and became one of the leaders of the left opposition.
As a supporter of Leon Trotsky Antonov-Ovseenko lost his military command in 1923. To remove him from the political struggle in the Soviet Union, in 1925 Joseph Stalin sent him as ambassador to Czechoslovakia. Later he held similar posts in Lithuania and Poland.
Antonov-Ovseenko was the Soviet consul general in Barcelona during the Spanish Civil War. He arranged for Russian advisers to help the Popular Front government while expanding the influence of the Soviet Union in the country.
When the show trials took place in August 1936, Antonov-Ovseenko was quick to praise Joseph Stalin. He wrote an article in Izvestia entitled "Finish Them Off" where he described Lev Kamenev and Gregory Zinoviev as "fascist saboteurs". He added "the only way to talk to them" was to shoot them.
Joseph Stalin was convinced that Antonov-Ovseenko was plotting against him and in August, 1937, he recalled him to the Soviet Union. Vladimir Antonov-Ovseenko was arrested and shot without trial in 1939. A fellow cellmate remembered: "He said goodbye to us all, took off his jacket and shoes, gave them to us, and went out to be shot half-undressed."