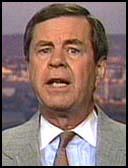 Stephen Bull was born in New York on 12th November, 1941. After graduating from St. Lawrence University in 1963 Bull joined the U.S. Marine Corps. In 1966 Bull became Special Projects Manager at Canada Dry Corporation.
A member of the Republican Party, Bull helped Richard Nixon with his 1968 presidential campaign. After his victory, Nixon appointed Bull as his staff assistant. In 1973 he was promoted to the post of Special Assistant and Appointments Secretary.
Bull gradually became pulled into the Watergate Scandal. In March, 1973, he replaced Alexander P. Butterfield as the person in charge of the system whereby all Nixon's conversations in his White House office were secretly recorded.
On 18th May, 1973, Attorney General Elliot Richardson appointed Archibald Cox as special prosecutor, with unprecedented authority and independence to investigate the alleged Watergate cover-up and illegal activity in the 1972 presidential campaign.
The following month John Dean testified that at a meeting with Richard Nixon on 15th April, the president had remarked that he had probably been foolish to have discussed his attempts to get clemency for E. Howard Hunt with Charles Colson. Dean concluded from this that Nixon's office might be bugged. On Friday, 13th July, Alexander P. Butterfield appeared before the committee and was asked about if he knew whether Nixon was recording meetings he was having in the White House. Butterfield reluctantly admitted details of the tape system which monitored Nixon's conversations.
Alexander P. Butterfield also said that he knew "it was probably the one thing that the President would not want revealed". This information did indeed interest Archibald Cox and he demanded that Richard Nixon hand over the White House tapes. Nixon refused and so Cox appealed to the Supreme Court.
In the first week of November, 1973, Deep Throat told Bob Woodward that their were "gaps" in Nixon's tapes. He hinted that these gaps were the result of deliberate erasures. On 8th November, Woodward published an article in the Washington Post that said that according to their source the "conservation on some of the tapes appears to have been erased". According to Fred Emery (Watergate: The Corruption and Fall of Richard Nixon) only Bull, Alexander Haig, Richard Nixon and Rose Mary Woods knew about this erased tape before it was made public on 20th November. Bull and Haig have therefore both been accused of being Woodward's informant.