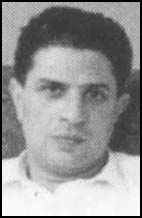 Adolphe (Ralph) Miliband was born in Brussels on . Both his parents had lived in the Jewish quarter in Warsaw. His father, Sam Miliband, a former member of the Red Army, had left Poland after the First World War and became a leather worker in Belgium. His mother, Renia Miliband, travelled around selling women's hats.
Tariq Ali has argued: "Hitler's victory in Germany, followed a few years later by the Spanish Civil War, had polarised politics throughout the Continent. It was not possible for an intellectually alert 15-year-old to remain unaffected. Ralph joined the lively, Jewish-socialist youth organisation, Hashomeir Hatzair (Young Guard), whose members later played a heroic role in the Resistance. It was here that the young Miliband learnt of capitalism as a system based on exploitation where the rich lived off the harm they inflicted on others. One of his close friends, Maurice Tran, who was later hanged at Auschwitz, gave him a copy of the Communist Manifesto. Even though he was not yet fully aware of it, he had become enmeshed in the business of socialist politics."

On 10th May 1940, Adolf Hitler launched his Western Offensive. Miliband managed to catch a boat from Ostend and arrived in England on 19th May. He settled in London and changed his name from Adolphe to Ralph. His friend, John Saville, has pointed out: "With only schoolboy English, Ralph, aged 16, joined Ealing Technical College, to take the equivalent of A-levels. His father worked as a furniture remover; they lived in one room, where Ralph studied."
During the Blitz Miliband found work removing furniture from bombed houses. Miliband became a student on a course provided by the International Commission for Refugees in Great Britain at the Acton Technical College. Miliband had been dismayed by the anti-Semitism he found in London. For example, he felt he was unable to tell his first girlfriend, Marjorie, that he was Jewish. In his diary he wrote: "The Englishman is a rabid nationalist. They are perhaps the most nationalist people in the world ... When you hear the English talk of this war you sometimes almost want them to lose it to show them how things are. They have the greatest contempt for the continent in general and for the French in particular. They didn't like the French before the defeat: (1) because they don't have order, (2) because they talk too much, (3) because they change their ministers every month, etc. Since the defeat, they have the greatest contempt for the French Army ... England first. This slogan is taken for granted by the English people as a whole. To lose their empire would be the worst possible humiliation."
Miliband was a victim of the campaign of people like Lord Rothermere, who had used his newspaper, The Daily Mail, to support Oswald Mosley and the National Union of Fascists. Rothermere also used his newspaper to promote the policies of Adolf Hitler and worked closely with Nazi spy Princess Stephanie von Hohenlohe. As The Daily Telegraph pointed out in an article on 1st March, 2005. "In 1933, the year that Hitler gained power, MI6 circulated a report stating that the French secret service had discovered documents in the princess's flat in Paris ordering her to persuade Rothermere to campaign for the return to Germany of territory ceded to Poland at the end of First World War. She was to receive £300,000 – equal to £13 million today – if she succeeded. Rothermere, meanwhile, was paying the princess £5,000 a year – £200,000 today – to act as his emissary in Europe."
While studying English History (1066-1914) at college he became a Marxist. Although he initially received poor marks his improvement was spectacular and in October 1941 He won a place to study at the London School of Economics (LSE). Miliband was active in a variety of left-wing groups and in January 1943 was elected Vice President of the LSE Students' Union. His friends at university included John Mendelson, Norman Mackenzie, Claus Moser and Jacob Talmon.
At the LSE he was taught by Harold Laski. He later recalled: "We did not feel overwhelmed by his knowledge and learning, and we did not feel so because he did not know the meaning of condescension. We never felt compelled to agree with him, because it was so obvious that he loved a good fight and did not hide behind his years and experience." Miliband was deeply influenced by Laski but the two men often clashed about politics. Miliband went to see Laski in December, 1942: "He was very friendly with me.... As soon as I came in he started to talk to me about the need to judge things for myself and not only through the eyes of Karl Marx etc." He then added: "Sorry to talk like this, but I am talking like a father; at least that's how I feel towards you."
Miliband later explained why he was so impressed with Laski: "I think I know now why he gave himself so freely. Partly it was because he was human and warm and that he was so interested in people. But mainly it was because he loved students, and he loved students because they were young. Because he had a glowing faith that youth was generous and alive, eager and enthusiastic and fresh. That by helping young people he was helping the future and bringing nearer that brave world in which he so passionately believed."
Miliband was anxious to join the war effort and volunteered to be parachuted into Belgium to work with the resistance. In January 1942 he passed his medical examination, but was told that he could not "voluntarily join until authorisation was sought from the Polish authorities (as he was not yet a Belgian national)." Miliband now asked Harold Laski for help to join the armed forces. "A few days later, I had a letter from A.V. Alexander, the First Lord of the Admiralty, telling me that he was pleased to hear from Laski about my wish to join the Navy and advising me to go and see a vice-admiral at the Admiralty, who would fix it up. Which he did."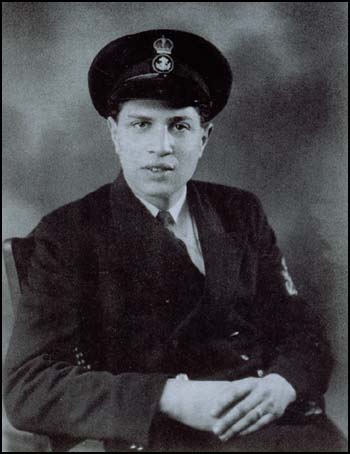 In June 1943 Miliband joined the Royal Navy. He served on HMS Royal Arthur and HMS Valorous. On 12th February 1944 he wrote: "I joined the Navy on June 28th 1943 and at that time I felt a tremendous sense of exhilaration at the thought of participating in the task of winning the war. It seemed to me quite beyond doubt that the mere fact of joining the Navy made it possible for me to do some really useful work. Well, that feeling is wearing off fast. I have been on a destroyer for the last three months or so, and done my work I think carefully and efficiently. There is no need to elaborate on it, but not the wildest flight of imagination would make me honestly feel that I have done anything appreciable towards winning of the war and the liberation of Europe. We have not yet met a German vessel, we have not been attacked by ship or aircraft, we have hit no mine, we have neither sunk nor shot down anything, we have killed nothing apart of some fish who died from the effect of depth charges. In fact, apart of the regular action stations, some frights, some start shells and some exercise at shooting, we have just gone along as if it had been peace time. No wonder the feeling of exhilaration has worn off. That is a euphemism. I am heartily sick of it."
Miliband eventually saw action in June 1944 when he was involved in the D-Day landings in Normandy. He wrote that this was "the biggest operation in history" and he "would not miss it for anything". Miliband then joined the Mediterranean war fleet and saw action in the landings near Toulon. During this period he considered the possibility of being killed while fighting for his adopted country: "Because most people just can't visualise getting killed suddenly and soon. I know I can't. I realise full well that within let us say six months I may be dead but somehow it does not assume an air of reality. The words, the idea sound hollow. Better that it does. Yet the possibility and the knowledge of the possibility do make some difference."
Miliband was demobilized from the Navy in January, 1946. He returned to the LSE and he obtained a First Class degree in July 1947. Three months later he was awarded a Leverhulme research studentship to work full-time on his Ph.D. proposal, "The Radical Movement in the French Revolution". With his military record, support from Harold Laski and Sir Alexander Carr-Saunders, the Director of LSE, and clearance by Special Branch, he was granted British citizenship in August 1948.
Harold Laski arranged for Miliband to do some teaching at the Roosevelt University in Chicago where he witnessed the early stages of McCarthyism in action. Miliband wrote to a friend: "I am horrified at the atmosphere here. Papers and the radio are just full of stuff about Reds, spies, loyalty and so on. The scare is really on and the Universities from what I read... are being manhandled as much or more as any other organisation, except of course the CP and allied groups."
In June 1949 he obtained the post as Assistant Lectureship in Political Science at London School of Economics. This included teaching "Problems of Comparative Government", "The History of French Political Thought, 1815-1945 " and the "History of English Socialist Thought, 1815-1945 ".
Miliband remained active in politics but refused to join the Communist Party or the Labour Party. Instead he became a member of the Socialist Society. During this period Miliband was highly critical of Joseph Stalin and the foreign policy of the Soviet Union. He was particularly hostile to Stalin's policy towards Josip Tito and his socialist government in Yugoslavia. As Michael Newman has pointed out: "Miliband was... politically homeless in post-war Britain. He regarded himself as a Marxist, but was increasingly critical of the Soviet Union and Communist Party allegiance to it. He had several friends in the Labour Party, but there is little to suggest that he had any great enthusiasm for it and, in any case, the Labour Left seemed extremely weak."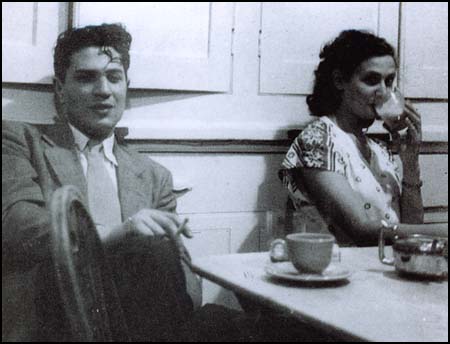 Harold Laski died on 24th March 1950. He was replaced by the conservative political philosopher, Michael Oakeshott. Miliband now felt quite isolated politically at the LSE. Another member of the staff, Robert Mackenzie, commented: "The school authorities, who had been much embarrassed by Laski's political activities, half consciously set about exorcising the memory of his political role." Miliband wrote to his friend, Ernest Wolgemuth: "The present position at the School (LSE) may be summarised by the phrase: the bastards are winning out. Robbins pontificates about the need for rearmament, building up stocks and building shelters and a "stringent financial policy". He wrote a long letter to the Times about it some days ago and spreads the good word in the Senior Common Room. And there is hardly anybody to take a different view. Most of the staff are mentally in agreement, a very few, like David Glass, who is very good, but not terribly vocal, represent what there is of dissenting opinion. The same applies to the junior staff."
Miliband was impressed when Aneurin Bevan, Harold Wilson and John Freeman, resigned from the government in April 1951. Miliband decided that he would now join the Labour Party. Miliband's main political friends were left-wing members of the party. This included Michael Foot, Jo Richardson, Ian Mikardo, Russell Kerr, Konni Zilliacus and Dick Clements.
Miliband spoke at the 1955 Labour Party Conference and argued: "We are a socialist party engaged on a great adventure; and that we have a vision which the Tories never have had and never will have; that we are concerned with building that kind of socialist commonwealth which our forebears wanted and which millions of people in our movement have tried to build... We want this Party to state that it stands unequivocally behind the social ownership and control of the means of production, distribution and exchange."
Miliband joined with other left-wing historians such as E. P. Thompson, Raphael Samuel, Raymond Williams, Stuart Hall and John Saville to launch two radical journals, The New Reasoner and the New Left Review. Later he was to play a prominent role in the publication of The Socialist Register, "an annual survey of movements and ideas from the standpoint of the independent new left". Each volume was focused on a topical theme and characterized by the inclusion of relatively long, sustained analyses which cut across intellectual disciplines and geographical boundaries.
In 1961, Ralph Miliband met Marion Kozak, one of his former students at the LSE. Michael Newman, the author of Ralph Miliband and the Politics of the New Left (2002): "From an early age she had been left wing, regarding herself as a Communist when she arrived in Britain. But she had soon rejected this, largely because of the Slansky trial in Czechosolovakia." They married and had two sons, David Miliband in 1965 and Edward Miliband in 1969.
In 1961 Miliband published Parliamentary Socialism: A Study of the Politics of Labour (1961). In the introduction he wrote: "Of political parties claiming socialism to be their aim, the Labour Party has always been one of the most dogmatic - not about socialism, but about the parliamentary system. Empirical and flexible about all else, its leaders have always made devotion to that system their fixed point of reference and the conditioning factor of their political behaviour."
Miliband played an active role in the campaign against the Vietnam War. In an article in The Socialist Register (1967) he attacked Harold Wilson and his defence of the United States action in Vietnam and described it as being the "most shameful chapter in the history of the Labour Party." In a letter to John Saville he wrote: "Vietnam illustrates better than any other event in this century the fundamental elements of the world as we know it: i.e. American determination to crush social revolution; the existence and endurance of such movements; i.e. the real nature of present day imperialism; the decrepitude of social-democracy, its bankruptcy and moral collapse; ditto for liberalism; the paralysing nature of the Sino-Soviet conflicts;. .. the bankruptcy of liberalism, particularly liberal intellectuals; the paralysis of (Communist Parties) as agencies of protest and action; the nature of the still inchoate forces which are struggling to protest, students, ex-liberals like Russell, etc.; and one could go on like this. This is what the world is about, and which Vietnam pinpoints in the sharpest, most dramatic and bloody way."
Tariq Ali got to know Miliband during this time: "In the late Sixties and Seventies, he was in great demand at campuses throughout Britain and North America.... A Miliband speech was always a treat; alternately sarcastic and scholarly, witty and vicious, but never demagogic. Apart from a brief spell in the Labour Party, he belonged to no organisation. His fierce independence excluded the Communist Party. His dislike of posturing and sterile dogma kept him away from the far left sects. This turned out to be a strength. He was unencumbered by any party line, which made his speeches refreshing. There was music in his delivery and he always varied the peroration at the end and this coupled with his passionate commitment to socialism."
Miliband was horrified by the Soviet reaction of the Prague Spring and wrote to Marcel Liebman: "The invasion of Czechoslovakia show very well that this oppressive and authoritarian Russian socialism has nothing in common with the socialism that we demand, and we must state this very loudly, even at the risk of seeming to be anti-soviet and to echo bourgeois propaganda... And then, there is also this question of 'bourgeois liberties' ... which, I am persuaded, we must put at the top of our programme. Or rather, denounce them as insufficient and to be extended by socialism. Nothing will work if it is possible and plausible to suggest that we want to abolish them. And that is one of the reasons why the democratization of 'revolutionary' parties is essential... The internal life of a revolutionary party must prefigure the society which it wants to establish - by its mode of existence, and its way of being and acting. While this is not the case, I don't see any reason to want to see the current parties take power: they are quite simply not morally ready to assume the construction of a socialist society."
Other books by Miliband include The State in Capitalist Society (1968), Marxism and Politics (1977), Capitalist Democracy in Britain (1982), Class Power and State Power (1983), Divided Societies: Class Struggle in Contemporary Capitalism (1989) and Socialism for a Sceptical Age (1994). He wrote just before his death: "In all countries, there are people, in numbers large or small, who are moved by the vision of a new social order in which democracy, egalitarianism and cooperation - the essential values of socialism - would be the prevailing principles of social organisation. It is in the growth of their numbers and in the success of their struggles that lies the best hope for humankind."
Ralph Miliband died on . Ellen Meiksins Wood wrote in his obituary: "The steadiness of Miliband's commitment owed much to the unflinching clarity of his intellectual vision and the independence of his political judgment, which saved him from both mindless enthusiasm and abject despair, from both blind attachment to a party and a loss of faith in socialism with declining party fortunes, from both the certainties and the inevitable disappointments of socialist determinism. Welcoming every sign of advance toward democracy in the Communist world, he nevertheless showed a prescient scepticism about the direction of reform. Unambiguously committed to a truly democratic socialism, he freely conceded the inadequacies of traditional socialism in confronting the questions of gender, race and nation and accepted the lessons of the 'new social movements'; but he never lost sight of capitalism as an over-arching totality or of class as its constitutive principle."
On 27th September 2013, Geoffrey Levy published an article in the The Daily Mail on Ralph Miliband under the headline, "The Man Who Hated Britain". This created a tremendous political storm and his son, Ed Miliband, the leader of the Labour Party, was given the right of reply: "It was June 1944 and the Allies were landing in Normandy. A 20-year-old man, who had arrived in Britain as a refugee just four years earlier, was part of that fight. He was my father. Fighting the Nazis and fighting for his adopted country. On Saturday, the Daily Mail chose to publish an article about him under the banner headline 'The Man Who Hated Britain'. It's part of our job description as politicians to be criticised and attacked by newspapers, including the Daily Mail. It comes with the territory. The British people have great wisdom to sort the fair from the unfair. And I have other ways of answering back. But my Dad is a different matter. He died in 1994. I loved him and he loved Britain. And there is no credible argument in the article or evidence from his life which can remotely justify the lurid headline."
Miliband was defended by his former students, including former Conservative Party minister, John Moore: "Ralph Miliband taught me and I can say he was one of the most inspiring and objective teachers I had. Of course, we had different political opinions but he never treated me with anything less than complete courtesy and I had profound respect for his integrity. He had come here as a refugee, done his duty to his adopted country by serving in our Royal Navy during the war, become a great academic and raised a good family. I saw him week after week and it beggars belief that the Daily Mail can accuse him of lacking patriotism. I never heard him ever say one word which was negative about Britain - our country."
Michael Newman, his biographer, also defended Miliband: "For Ralph Miliband's most fundamental characteristic was his absolute integrity. He always sought to probe deeply beneath surface appearances so as to understand the meaning and significance of historical developments. Writing his biography was one of my most stimulating experiences as a researcher, for I was able to read numerous letters and drafts of manuscripts in which he tested and refined his ideas in dialogue with others. I also interviewed so many people who knew him well – including several who disagreed with him politically – who testified to his transparent honesty. In sharp contrast with Levy's article in the Mail, his aim was always to achieve the highest level of analysis of which he was capable, rather than to make cheap political points through traducing the ideas of his opponents. When he criticised existing institutions, it was not because 'he hated Britain', but because he wanted, above all, to see it transformed into a society imbued with socialist values and practices."