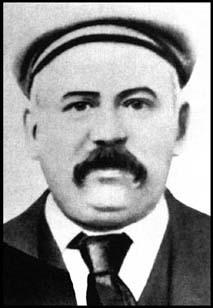 Tom Spencerwas born in Skipton in Yorkshire on 7th November, 1851. As a young man he moved to Leeds and found work withIsaac Dewhurst, the owner of a warehouse in the city. He eventually became a cashier at the company and one of the customers that he dealt with was Michael Marks, a peddler who sold goods around the numerous villages around Leeds.
In 1894 Michael Marks decided he needed a partner to help him expand the business. He approached Isaac Dewhurst who decided against the offer but suggested that Tom Spencer, might be interested. Spencer had been watching the career of Marks for sometime and considered the £300 required for a half-share in his business to be a good investment.
It was agreed that Spencer would manage the office and warehouse whereas Marks would continue to run the market stalls. Spencer, who had developed some important contacts while working for Isaac Dewhurst, was able to get the best prices for goods by dealing directly with the manufactures. With the help of Spencer, Michael Marks was able to open stores in Manchester, Birmingham, Liverpool, Middlesbrough, Sheffield, Bristol, Hull, Sunderland and Cardiff.
In 1897 Marks & Spencer built a new warehouse in Manchester. This now became the centre of their business empire that now included thirty-six branches. New stores had been built in Bradford, Leicester, Northampton, Preston, and Swansea. London had seven branches including those at Brixton, Kilburn, Islington and Tottenham. By January 1898 Spenser's initial capital was worth over £4,500.
In 1903 Marks & Spenser became a limited company. Spencer's £300 investment was now worth £15,000. Spencer decided to retire from the business later that year and purchased a farm in Lichfield. Tom Spencer died on 25th July 1905.