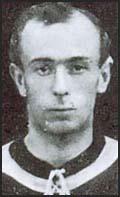 Harry Stapley was born in Southborough on 24th April, 1883. A school teacher who played amateur football for Manor Park Albion, Bromley, Norwich, Reading and Woodford Town.
Stapley joined West Ham United half-way through the 1905-06 season. He scored on his debut against Portsmouth on 23rd December 1905. He followed this with goals against Luton Town (1-1), Norwich City (6-1), Southampton (3-0), Northampton Town (4-1) and Queen's Park Rangers (1-0). In his first season he scored 9 goals in 13 games. the following season he was again at the top of the list with 20 goals in 35 games.
In 1906 the Football Association began organizing amateur internationals. Harry Stapley was selected to go on a tour of Europe. Also in the team was Vivian Woodward and Evelyn Lintott.
The 1908 Olympic Games took place in London. Stapley was selected as a member of the squad. Vivian Woodward was captain of the England team that beat Sweden (12-1) and Holland (4-0) to reach the final against Denmark. England won the gold medal by beating Denmark 2-0 on 24th October, 1908.
Stapley played 10 amateur international games for England. He continued to work as a school teacher and was unable to play in some mid-week games.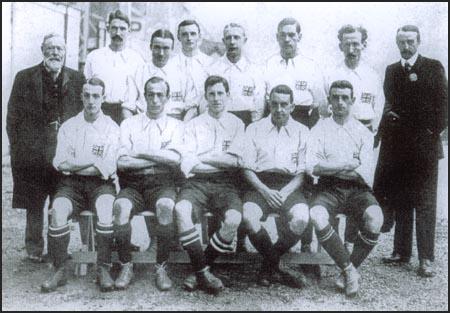 After scoring 41 goals in 71 appearances Stapley moved to Glossop in the Second Division of the Football League. Sir Samuel Hill-Wood, who was chairman of the club, employed Stapley as a private tutor and personal cricket and football coach to his sons. Stapley was top scorer for the club for the next seven seasons (67 goals in 135 games).
After retiring from football Stapley became Sir Samuel Hill-Wood's private secretary.
Harry Stapley died on 29th April, 1939.