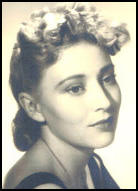 Jean Rouverol, the daughter of playwright Aurania Rouverol (1886–1955), was born in St. Louis, Missouri, on 8th July, 1916. She later recalled: "I'd been brought up in a good Republican (albeit feminist) household, safely middle-class."
Rouverol had a strong desire to become an actress and at the age of sixteen her mother wrote a play for her that opened in November 1933. However, it only ran for three weeks. It was while acting in New York City that she first became interested in politics.
Rouverol later wrote: "Walking from the subway en route to the theater and back on those chilly November nights, I'd been astonished to see gaunt men in threadbare coats, sheltering in doorways against the weather. The newspapers had been carrying stories about soup kitchens and unemployment marchers, of course, but it was another matter altogether to see with one's own eyes homeless human beings huddled in doorways."
Rouverol now moved to Hollywood and at the age of seventeen she obtained her first part as the daughter of W. C. Fields in the comedy, It's a Gift (1934). This was followed by appearances in Bar 20 Rides Again (1935), Mississippi (1935), Private Worlds (1935) and Fatal Lady (1936). She also starred with Norman Forster and Donald Cook in The Leavenworth Case (1936).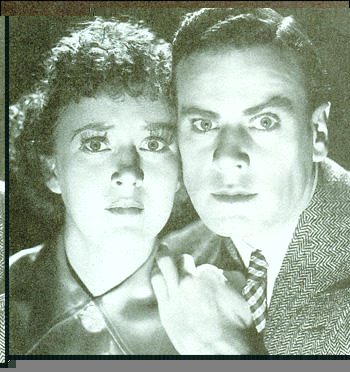 Rouverol met Hugo Butler in 1937. In her autobiography Refugees from Hollywood (2000) she recalled: "I was quite dazzled by Hugo Butler. He was twenty-two (to my twenty), and he had, I thought, a lovely wit. He also had brown eves that missed nothing; a light sprinkle of freckles; a fresh, almost English complexion and pleasant, even features; reddish brown hair and a sturdy body (well, maybe the tiniest bit overweight), which seemed to me to house delightful high school boy who was still growing up. In a tweed sports jacket, argyle socks, and square-toed brogues and with a faint scent of aftershave, he even dressed enchantingly, I thought And when he phoned me later, offering to drive rue to a party we'd all been invited to, in order to obviate my having to find my own way there, I was convinced. Any young man who used the word obviate in casual conversation was the man for me."
Rouverol continued to work in Hollywood and films she appeared in included Stage Door (1937), The Road Back (1937), Western Jamboree (1938), The Law West of Tombstone (1938), Annabel Takes a Tour (1938) and Jack Pot (1940). In 1940 she married Hugo Butler and during the next few years she gave birth to four children. During this period she performed on radio as Betty Carter on One Man's Family. "For a dozen years or so I'd had a part on a long-running radio serial called One Man's Family - a rambling, lovable piece of Americana that whole families, all over the United States, had grown up listening to."
A poll conducted by Fortune Magazine in 1942 found that only 40 percent of the American public opposed socialism, and well over 25 percent supported it, while 35 percent said they had an open mind. According to Lary May, the author of The Big Tomorrow: Hollywood and the Politics of the American Way (2000): "In other words, over 60 percent of the population saw the possibility of socialism as the American Way. Other pollsters showed that majorities also supported the insurgent labor union movement." Rouverol and Hugo Butler shared this new radicalism and joined the American Communist Party in 1943. They were recruited by their friend, Waldo Salt. According to her account in her autobiography, Refugees from Hollywood (2000): "And that's how we joined. It wasn't a difficult decision. The political climate encouraged it; the Russians were our gallant allies, suffering terrible casualties but stopping the Germans at Stalingrad. Here at home, the Communist Party was legal; its candidates were on the ballot, and its primary spokesperson was Earl Browder, a gradualist who was saving that perhaps revolution was not inevitable after all, that a peaceful transition to socialism might be possible. But perhaps the most telling reason was that most of our friends were already members."
Rouverol was keen to become a writer and her first screenplay So Young So Bad, about a girl's reform school, eventually got accepted in 1950. It was directed by Bernard Vorhaus and the cast included Paul Henreid, Catherine McLeod, Anne Francis, Anne Jackson, Rita Moreno and Grace Coppin. This was followed by a couple of episodes of the television series, Search for Tomorrow.
Rouverol and Hugo Butler were no longer a member of the American Communist Party but they were worried about the political climate in the United States. In 1947 nineteen members of the film industry who were suspected of being communists were called to appear before the House of Un-American Activities Committee. This included Herbert Biberman, Alvah Bessie, Lester Cole, Albert Maltz, Adrian Scott, Dalton Trumbo, Edward Dmytryk, Ring Lardner Jr., Samuel Ornitz, John Howard Lawson, Larry Parks, Waldo Salt, Bertolt Brecht, Richard Collins, Gordon Kahn, Robert Rossen, Lewis Milestone and Irving Pichel.
The first ten witnesses called to appear before the HUAAC, Biberman, Bessie, Cole, Maltz, Scott, Trumbo, Dmytryk, Lardner, Ornitz and Lawson, refused to cooperate at the September hearings and were charged with "contempt of Congress". They were all found guilty and given the maximum sentence of a year in prison. The case went before the Supreme Court in April 1950, but with only Justices Hugo Black and William Douglas dissenting, the sentence was confirmed.
Expected to be called before the House of Un-American Activities Committee Rouverol and Butler decided to flee to Mexico City where they were joined by their friends, Ring Lardner Jr., Dalton Trumbo, Albert Maltz, Ian McLellan Hunter and their partners. On Saturday mornings this group and their children used to have picnic lunches and play baseball together. The FBI were spying on them in Mexico and according to declassified reports, the agents believed that these picnics were cover for "Communist meetings." They were later joined by Martha Dodd and Frederick Vanderbilt Field.
While in Mexico Hugo Butler worked with another refugee from fascism, the Spanish director, Luis Buñuel, on his film The Adventures of Robinson Crusoe (1954). Rouverol later wrote: "Buñuel was a fascinating figure. A not very tall man with simian arms and shoulders, balding head, and exophthalmic eyes, he was married to a tall, blond, handsome Frenchwoman he'd met during his early filmmaking days in Paris, and as he and Hugo became more immersed in preparations for Crusoe, we went often to Sunday afternoon comidas in their backyard, where Jeanne Buñuel cooked paella over an outdoor stove."
The only person who would give them work as writers was the young film director, Robert Aldrich. This included the writing of Autumn Leaves (1956). According to the authors of Blacklisted: The Film Lover's Guide to the Hollywood Blacklist (2003): "The tale of an aging, unmarried woman (Joan Crawford) who falls in love with a young man (Cliff Robertson) but whose good sense is overcome by his ardor. Beautifully cinematic scenes later become stock film sexuality, including Crawford first afraid to show herself in a bathing suit at the beach, then being pulled joyfully into the waves by Robertson, both surrounded by symbolic explosions of surf."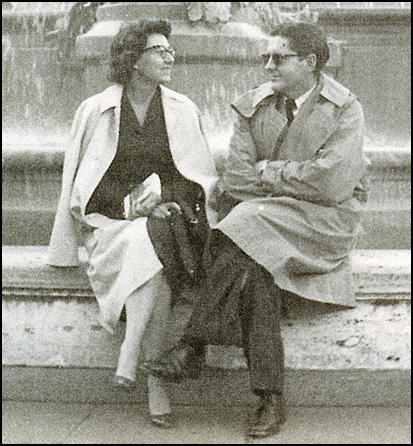 In 1960 Rouverol and Hugo Butler moved to Rome where he was working on a script for the director, Robert Aldrich, that was eventually filmed as Sodom and Gommah! (1962). Soon afterwards Butler was diagnosed as suffering from arteriosclerotic brain disease. As Rouverol pointed out: "His dementia, finally diagnosed (wrongly) as Alzheimer's disease, became painfully apparent not long after we moved back to the States in late 1964. A bit more than three years later, at age fifty, he died of a massive heart attack."
In the 1970s, Rouverol began writing scripts for television. This included Little House on the Prairie, Guiding Light, Search for Tomorrow and As the World Turns. Books by Rouverol include Pancho Villa (1972), Juarez, A Son of the People (1973), Storm Wind Rising (1974), Writing for Daytime Drama (1992) and Refugees from Hollywood: A Journal of the Blacklist Years (2000).