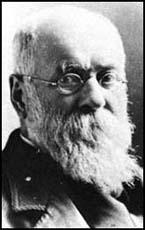 Charles Dana was born in Hinsdale, New Hampshire, on 8th August, 1819. He studied at Harvard University (1839-41) before moving to the socialist Brook Farm community.
In 1846 Dana joined the Boston Weekly Chronotype before being recruited by Horace Greeley to work on the New York Tribune. He reported on the 1848 revolutions in Europe before becoming managing editor of the newspaper.
A strong opponent of slavery, Dana worked for Edwin Stanton and the War Department during the Civil War. One of his tasks was to spy on General Ulysses S. Grant, who Stanton believed was untrustworthy. Stanton eventually appointed him as Assistant Secretary of War.
In 1868 Dana became editor of the New York Sun. Dana announced that the newspaper would produce "a daily photograph of the whole world's doings in the most luminous and lively manner." Dana's formula was a success and by 1876 circulation had tripled to 130,000.
Although a radical in his youth, Dana became increasingly conservative and in later years campaign against trade unions and advocated an imperialistic foreign policy. Dana edited the New American Cyclopaedia (1857-63) and the American Cyclopaedia (1873-76) Other books by Dana include Recollections of the Civil War (1898) and the Art of Newspaper Making (1895).
Charles Dana died on 17th October, 1897.