The New York Call was founded in 1908. It soon established itself as America's leading socialist newspaper. The paper opposed United States involvement in the First World War and this resulted in it being prosecuted under the Espionage Act.
People who wrote for the New York Call include Agnes Smedley, Margaret Sanger, Robert Minor, Kate Richards O'Hare, Eugene Debs and Elizabeth Flynn.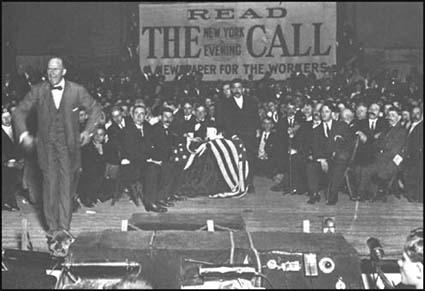 The newspaper also suffered under the Red Scare and its offices were raided and wrecked in 1919. The New York Call did not have its second-class mailing privileges restored until June, 1921. Norman Thomas, the future leader of the Socialist Party of America, became editor of the newspaper but this failed to stop it being closed down in 1923.