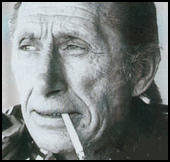 Dusko Popov was born in Yugoslavia in 1912. In the summer of 1940 Popov was recruited by Abwehr. He was sent to Portugal to collect information for the Germans. However, Popov held anti-Nazi views and began passing information to the British.
By December 1940 Popov was working as an agent for both MI5 and MI6. The following year Popov obtained information suggesting that the Japanese Air Force planned to attack the United States at Pearl Harbor.
Surprisingly Guy Liddell did not notify President Franklin D. Roosevelt or the US Office of Naval Intelligence about this plan. Instead he sent Popov to J. Edgar Hoover, the head of the FBI. Hoover did not take the necessary action and the United States forces were not prepared for the attack on 7th December, 1941.
Popov survived the war and in 1974 published his memoirs, Spy, Counterspy. Dusko Popov died in 1981.