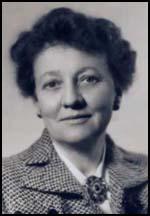 Bessie Beatty was born in California in 1886. After being educated at Occidental College she wrote for local newspapers and magazines before finding work with the Los Angeles Herald. Beatty published Who's Who in Nevada in 1907.
Fremont Older, the editor of the San Francisco Bulletin, was impressed with Beatty's work and employed her to write a regular column for the newspaper. A strong supporter of women's suffrage, she wrote about radical issues. Beatty persuaded Older to let her visit Russia in 1917 with John Reed and Louise Bryant.
Beatty travelled to the trenches where she interviewed members of the Russian Army. She also spent a time with the Women's Battalion of Death, a group of female soldiers devoted to the protection of their country. She wrote: "Women can fight. Women have the courage, the endurance and even the strength for fighting. The Russians have demonstrated that and, if necessary, all the other women in the world can demonstrate it."
Beatty interviewed Leon Trotsky in October, 1917. "There was keen intelligence here, nerve, a certain uncompromising streak of iron, a sense of power; yet I little suspected I was talking to the man whose name within a few brief weeks would be a familiar word on every tongue - the most talked of human being in an age of spectacular figures."
On 7th November, 1917, Beatty obtained a pass from the Military Revolutionary Committee and was one of the first civilians to enter the Winter Palace after the fall of the provisional government of Alexander Kerensky. She also visited prisoners in Peter and Paul Prison, including the former ministers of the government.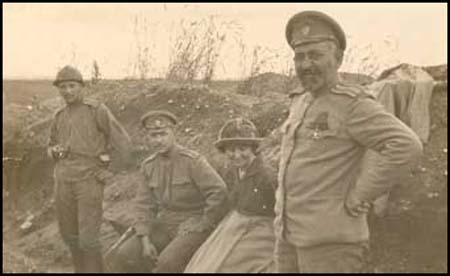 After arriving back in the United States she finished her book, The Red Heart of Russia, her book on the Russian Revolution that was published in 1919. She also contributed to McClure's Magazine. In 1919 she defended the Bolshevicks before the Senate Overman's Committee.
Beatty became a freelance foreign correspondent and her work appeared in Good Housekeeping, New Republic and Ladies Home Journal. She returned to Russia in 1921 and wrote a series of articles after interviewing the revolutionary leaders Vladimir Lenin, Leon Trotsky, and Mikhail Kalinin.
In 1926, Beatty married British actor William Sauter. The couple moved to Los Angeles, where Beatty wrote for MGM Studios and co-wrote a play, Jamboree, which appeared on Broadway in 1932. She remained a political activist and was director of the National Label Council to promote union-made goods. Beatty was also American Secretary of the International P.E.N. Club.
In 1940, she hosted a radio show on WOR New York. By 1942, her show was the most popular women's show on air in the country. She continued her radio work until her death in 1947.