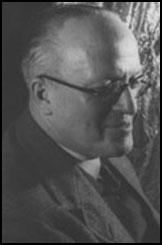 Hugh Seymour Walpole, the son of Reverend G. H. S. Walpole, was born in Auckland, New Zealand in 1884. After being educated in England at King's School, Canterbury, and Emmanuel College, Cambridge, Walpole became a schoolmaster at a boys' school. His novel, Mr Perrin and Mr Traill (1911) was based on his experiences as a schoolteacher.
Walpole left teaching and became a journalist and was working in Russia with his great friend, Arthur Ransome, when the First World War was declared. He joined the Russian Red Cross and was awarded the Order of St. George. His time at the front provided him with the material for two of his successful novels, The Dark Forest (1916) and The Secret City (1919).
By the 1920s Walpole was a successful novelist. His most popular books include The Cathedral (1922), Jeremy and Hamlet (1923), Rogue Herries (1930), Judith Paris (1931), The Fortress (1932) and Vanessa (1933).
As well as writing Farthing Hall (1929) with J. B. Priestley, Walpole wrote three autobiographical works, The Crystal Box (1924), The Apple Trees (1932) and Roman Fountain (1940). Hugh Seymour Walpole died in 1941.