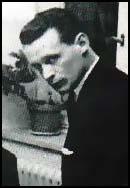 Larrie Schmidt was born in Lincoln, Nebraska, in 1937. He joined the U.S. Army in 1954 and was discharged in 1957. Schmidt became a student of journalism at the University of Miami where he edited the Hurricane, the weekly student newspaper.
In 1959 Schmidt became editor of the Culver City Citizen in California. The job did not last long and rejoined the US Army later that year.
Schmidt served in Germany under General Edwin Walker. Like several soldiers serving under Walker, Schmidt developed extreme right-wing views. In April 1961 Walker was accused of indoctrinating his troops with right-wing literature from the John Birch Society. With the agreement of President John F. Kennedy, Defense Secretary Robert S. McNamara relieved Walker of his command and announced an investigation into the affair. Kennedy was accused of trying to suppress the anti-Communist feelings of the military. Walker resigned from the army in protest about the way he had been treated.
While in the army Schmidt made friends with Bernard Weissman. While in Germany the two men discussed the possibility of establishing a right-wing political group when they returned to the United States. Larrie Schmidt left the army in October, 1962.
Weissman was discharged in August 1963 but was unable to find work. Short of money, Weissman contacted Schmidt who at that time was living in Dallas. Schmidt told Weissman about his involvement in the attack on the liberal politician, Adlai Stevenson. According to Schmidt, this had been organized by General Edwin Walker. Schmidt added that his brother was working as General Walker's chauffeur and general aide.
Schmidt invited Bernard Weissman to Dallas. Weissman later told the Warren Commission that Schmidt argued: "If we are going to take advantage of the situation, or if you are," meaning me, "you better hurry down here and take advantage of the publicity, and at least become known among these various right-wingers, because this is the chance we have been looking for to infiltrate some of these organizations and become known," in other words, go along with the philosophy we had developed in Munich."
Weissman arrived in Dallas on 4th November, 1963. Soon afterwards Schmidt got Weissman to join an organization called the Young Americans for Freedom. Schmidt also introduced Weissman to Joe Grinnan of the John Birch Society. Grinnan was involved in organizing protests against the visit of John F. Kennedy. Grinnan seemed to know about the visit before it was officially announced to the public. Grinnan suggested that they should place a black-bordered advert in the Dallas Morning News on 22nd November, 1963. The advert cost $1,465. Grinnan supplied the money. He claimed that some of this came from Nelson Bunker Hunt, the son of Haroldson L. Hunt. Weissman was given the task of signing the advert and taking it to the newspaper office.
The advert attacked Kennedy's foreign policy as being anti-American and communistic. This included the claim that Gus Hall, "head of the US Communist Party praised almost every one of your policies and announced that the party will endorse and support your re-election in 1964". It also attacked Kennedy's domestic policies. Another passage asked why Robert Kennedy had been allowed "to go soft on Communists, fellow-travelers, and ultra-leftists in America."
On 22nd November, 1963, Schmidt and Bernard Weissman met in a bar. Weissman was shocked by the assassination of President John F. Kennedy and told Schmidt he feared he would be accused of being involved in the killing. Weissman suspected that Kennedy had been killed by supporters of General Edwin Walker and that as a result he would be implicated in the plot. However, he told the Warren Commission he felt relieved when he discovered that Lee Harvey Oswald had been arrested for the murder. The Warren Commission did not ask how he knew that Oswald was not a right-winger. Despite this news, Schmidt, Weissman and Grinnan decided to leave Dallas.
Weissman was found by the Federal Bureau of Investigation and was forced to testify before the Warren Commission. However, Larry Schmidt was not found.